It's the weekend again and that means it's time for our weekly roundup of the best new iOS apps and games. Among the notable apps this week are Opera's gesture-based Coast browser, the spanking new UberFacts app and a redesigned Viber. Gaming fans have lots to choose from as well, with the stealthy Third Eye Crime and gorgeous platformer Leo's Fortune being our top picks.
Apps
Opera Coast (Free)
Opera Coast, the mobile browser that was launched for iPad users last year, is now a universal app, compatible with the iPhone and iPod. The iOS 7-friendly design is minimalist, replacing buttons with swipe gestures and a tile-based interface. The app has received a big update all around too, and now offers suggestions for interesting websites, wallpapers, iCloud syncing of homescreen tiles and redesigned context and sharing menus.

Viber (Free)
Instant messaging service Viber has received a major iOS update in version 4.2. The app, which lets users exchange messages and make HD voice calls for free over Wi-Fi and 3G, has received an iOS 7 makeover. The new update brings additional features too, allowing users to send longer video messages and multiple videos and photos simultaneously. Viber has also added a blocking function, letting you create a list of unwanted numbers.

UberFacts (Free)
UberFacts, the popular Twitter handle with over six million followers, has launched its first iOS app. UberFacts provides users with fun, interesting facts which are updated on a daily basis. There are 10 categories available, and each fact is accompanied by a graphic or visual. You can like and comment on your favourite facts from within the app, and share them via various social networks too.

SavvyMob (Free)
SavvyMob is a mobile-only resource to help you find the best deals on hotels, restaurants and spas across India. Available in select cities at the time of launch, the app displays location-based hotel and F&B offers, as well as the best last-minute deals. All deals are handpicked by the team, and can be shared and recommended with others. You can also make bookings and payments from within the app, and earn credits towards future purchases in the process.

Receipts Collecter (Free)
Printed receipts are not only cumbersome to manage, but tend to fade over time. Receipts Collecter is a useful new app that lets you take photos of receipts and save them on your phone. For warranty receipts, you can even scan and and save barcodes for refunds and replacements. You can mark receipts as claimable for tax returns and sort them into categories for convenience. The developer has promised cloud syncing, emailing of bulk receipts and statistical analysis with a future update.
Games

Tiny Dice Dungeon (Free)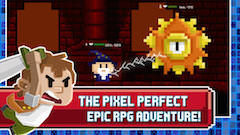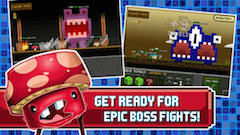 Tiny Dice Dungeon is a turn-based RPG with a unique gameplay strategy and old-school visuals. The game requires you to fight enemies and bosses, as you attempt to rescue captured townsfolk who are imprisoned in dungeons. Battles are fought by rolling dice, with the face-value of the dice determining the strength of your attack. You'll also be able to capture monsters and have them fight on your side, craft new weapons, earn and create new types of dice and even engage is some multiplayer fun.

Third Eye Crime (Rs 190)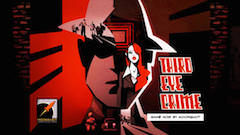 A film-noir inspired stealth game, Third Eye Crime features a graphic-novel style story and a jazz soundtrack. Cast as the telepathic thief Rothko, your task is to complete heists while avoiding and sometimes tricking guards. Each level is displayed like a maze, with enemy positions highlighted on the grid. You'll have to trace paths to avoid detection and escape with the loot. The game also features additional modes where you can break time scores, steal all the loot in each level, or complete a level while remaining completely undetected.
Qix Galaxy: Space Adventure (Free)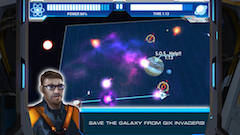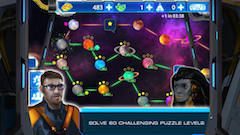 The classic Qix sci-fi game that was first launched in 1981 has come to iOS in a mobile-friendly remake. The arcade-style game follows the adventures of Captain Gordon, as he attempts to drive away the QIX energy forces that are destroying planetary systems. In each level, you'll claim territory by drawing lines on a screen, and avoiding enemy hazards in the process. The game features 60 levels and several missions, multi-player mode and a storyline which is unlocked as you go along.
Leo's Fortune (Rs 300)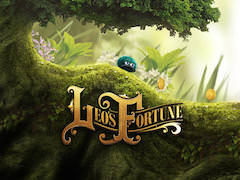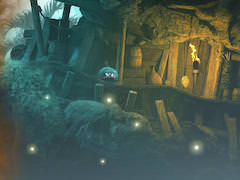 A platform-adventure game with breathtaking visuals, Leo's Fortune has received the coveted Editor's Choice stamp on the App Store this week. Leopold is a grumpy furball who's gold has been stolen, and you'll have to help him recover it by following the trail of gold pieces. There are 24 levels to complete, which will have you avoiding traps and solving physics-based puzzles. The highlight of the game though is its stunning visuals, transporting you through different environments like lush forests, arid deserts, snow-capped mountains and pirate cities.

Soccer Rally: 2 (Free)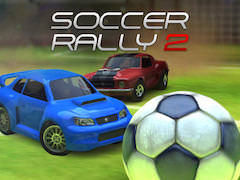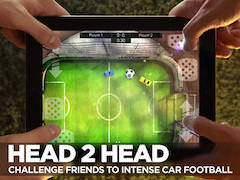 You might have played a soccer game before, but have you played it with cars? In Soccer Rally: 2, cars are the players, and there are over nine models to choose from, which can be customised with upgrades and decals. There are over 20 tournaments to play, with different balls like soccer, tennis and beach balls, and even a hockey puck. You can train in the academy and compete in various types of challenges. The game even features a same-device multiplayer mode.
Other notable apps and games to check out this week are Wayward Souls, The Amazing Spider-Man 2 and MediaFire's new iPad app.