This has been a big week for iOS news. First, Apple
released iOS 7.1
, bringing with it some
new additions
, enhancements and bug fixes. Soon after, we got our
first glimpse
of iOS 8, plus a lowdown of what
new features to expect
. We'll keep you posted with more details as they emerge, but for now, let's take a look at this week's hottest new iOS apps and games.

Flight – Live Status & Weather (
Rs 220
)
Flight
is a gorgeous flight-tracking app, which draws data from
FlightStats
and
World Weather Online
. An app frequent flyers will love, it displays real-time flight statuses, terminals, gate numbers and flight progress. You can also save your favourite flights and get information about airplane models, cities, airports and airline companies.
Flight
also displays weather information in beautiful background animations.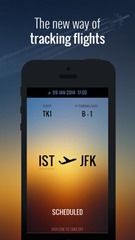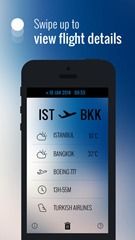 Pushbullet (
Free
)
We just noticed, admittedly a week late, that
Pushbullet
, the useful app that lets you transfer files between your smartphone and computer, has sneakily made its way to iOS. You'll need to download the Chrome extension first, after which you can send links, text, addresses, notes, photos and more between your iPhone and computer. The iOS app doesn't have the Android version's useful notification mirroring system yet, but we expect it to arrive with a subsequent update.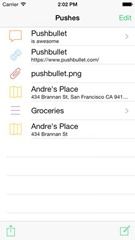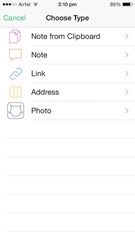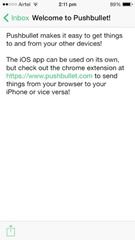 Sleepasaurus (
Rs 55
)
Sleepasaurus
is a unique bedtime app for kids, which lets them choose their favourite dinosaur, and put it to bed by sprinkling magic dust. You can set an alarm in the parents-only section, which will wake up your child by playing soothing music. Instead of a clock, the app displays day and night visuals, making it easy for younger kids to relate to. Kids will learn to sleep and wake up along with their dinosaur buddies, and you'll enjoy some much-needed rest too.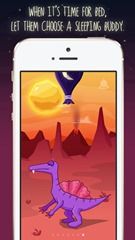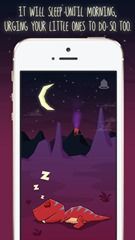 Wonder PL (
Free
)
If you don't want to deal with the clutter of
YouTube
,
Wonder PL
is a distraction-free resource for curated lifestyle videos. With content from leading artists, filmmakers and brands,
Wonder PL
provides quality videos without the annoying ads or comments. There are various categories to choose from, like culture, wellness, food, entertainment and more. And if you can't make up your mind, a nifty feature called Mood-Minder will display videos according to your mood.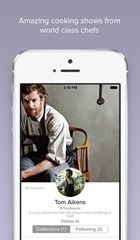 Writing Aid (
Rs 55
)
Writer or not, we've all experienced writer's block at some point. A handy little app to have in your kitty,
Writing Aid
wants to be your go-to dictionary and synonym finder. Its functionality doesn't stop there though. It's even able to suggest words to match a description. For example, if you type 'copying someone else', it'll bring up words like 'imitation', 'plagiarise', 'follow', etc.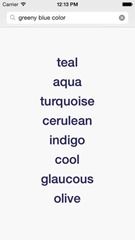 Games

Glorkian Warrior: Trials of Glork (
Rs 170
)
In this silly arcade shooter, you play a Glorkian Warrior, armed only with your Super Backpack and penchant for goofy jokes. You'll have to fight off an never-ending deluge of alien attacks by running back and forth, while your trusty backpack does all the shooting. You'll also have to watch out for Magic Robot, who can shower you with exploding basketballs or kittens, depending on his mood.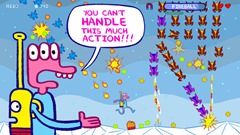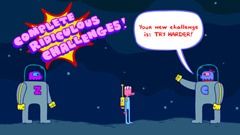 A challenging tile-puzzler,
Ikue
was originally designed as a board game. In each level, you'll be presented with a bunch of odd shapes made out of small circles. Your task is to assemble them to fit perfectly on the tile displayed above. The game features 10 unique tile types, 50 levels with an accompanying story mode, and another 50 starter pack levels.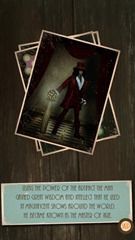 Jump! Chump! (
Free
)
Jump! Chump!
is endless side-scroller where you have to jump to avoid obstacles in your way. It's not as simple as it sounds though, because there's not one, but two heroes to keep alive. Jump! and his buddy Chump! take up two halves of your screen, and move in opposite directions too. You'll have to control them simultaneously, dodging enemies and keeping them alive for as long as possible.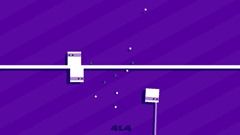 Penombre (
Rs 55
)
Pénombre ('shadows' in Italian), has descended upon the seven kingdoms. The young witch Umbra is lost in the Petit Woods, and it's your job to help her find the way back home. Umbra must avoid deadly traps and use powerful spells to fight sinister creatures that lurk in the darkness. Along the way, you'll be able to upgrade Umbra's magical powers, unlock new levels and complete over 50 quests.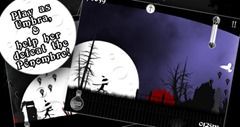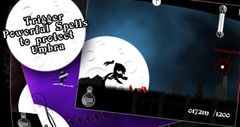 Perils of Man: Chapter 1 (
Free
)
On Ana's 16
th
birthday, she receives a strange vial – a gift from her long-gone scientist father. As she tries to unearth the reason behind her father's disappearance, Ana uncovers a deeper mystery that dates back nearly 150 years. In this point-and-click adventure game, you'll explore every corner of Ana's mansion home, put together clues and solve puzzles. While this first installment is free, the full game will be released at a later date as a paid app.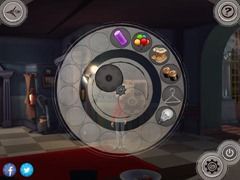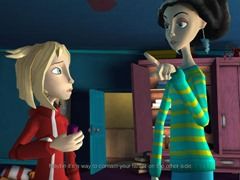 Other noteworthy apps to check out are
Amber Halls
,
Dudeski
and
Lost Light
.