iOS users are in for a treat this week, thanks to the many offbeat and interesting apps making their App Store debut. An atmospheric mining game and horror-style hide-and seek adventure await you on the gaming front. There are also some cool photo-editing tools, a crowd-sourced map and an app to help you kick your caffeine addiction.

BrushStroke (
Rs 170
)
Turn your photos into works of art with this new editing app.
BrushStroke
lets you automatically transform your photos into paintings, and edit, sign and share them on social networks. You can choose details like canvas material, colour scheme, paint type and brush style/stroke. Additionally, you can use various special effects, and correct temperature, saturation and brightness.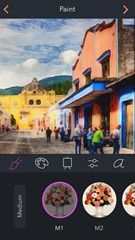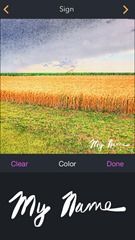 Click! 2 – the Time Warp camera (
Rs 55
)
Click! 2
is a camera app which offers advanced controls for capturing action shots. Apart from standard camera features,
Click! 2
's highlight is its 'Time Warp' feature. Enabling this will let you take up to seven photos in burst mode. You can later review your images and discard the ones you don't want. The app also offers an easy 16x digital zoom control, 'Steadycam' for blur-free images and tons of sharing options.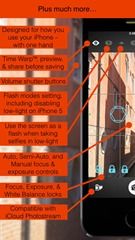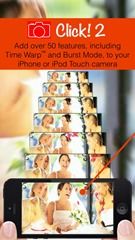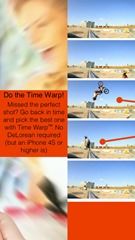 Findery (
Free
)
From
Flickr
co-founder Caterina Fake comes
Findery
, a social discovery app. Spanning the globe,
Findery
allows users to leave notes – either public or private – at locations on a map. Notes can take the form of photos, tips, personal experiences or trivia. The app is meant to be used at your current location, but you can also browse notes from around the world. Additionally, you can follow other users or crowd-sourced 'Notemaps' of locations.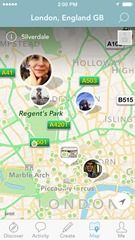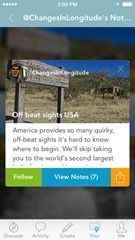 UP Coffee (
Free
)
Jawbone, the audio technology company, has launched
UP Coffee
, an app to monitor your caffeine addiction. With practically every type of coffee/tea drink listed, plus menus from popular chains like Dunkin' Donuts and Starbucks, all you have to do is enter every cup of java you drink in a day.
UP Coffee
will analyse the results and tell you how your sleep will be affected.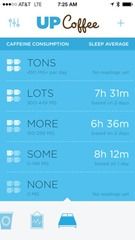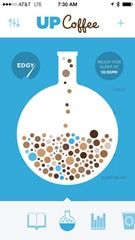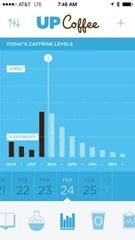 WeTransfer (
Free
)
WeTransfer
, the popular service for sending large files across the internet, has launched its debut iOS app. It allows users to send photos and videos up to 10GB in size from their Camera Roll, via Wi-Fi and 3G/4G. Once a file has been transferred to another person, they will receive an email with a notification and download link. The app offers gesture-based controls, and the ability to pause and resume transfers.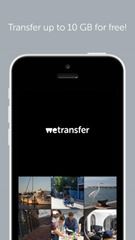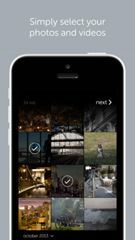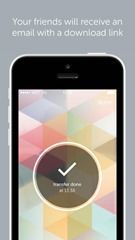 Games

Devious Dungeon (
Rs 55
)
Joining the league of retro-style games flooding the App Store,
Devious Dungeon
combines RPG combat with medieval action adventure. You'll play a sword-wielding warrior who is tasked with ridding the kingdom's catacombs of evil creatures. In each level, you'll get to fight enemies, collect loot and find a key to progress to the next. Set over five worlds, the game features tons of weapons and epic boss battles.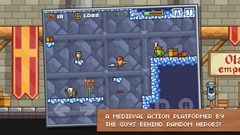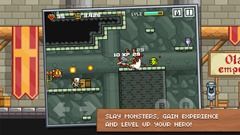 Designed by an ex-Hollywood special effects expert,
Glint
is a
Fruit Ninja
style slash-and-match puzzle. Except, instead of fruits, it has glowing, colourful discs. The aim is to slash through like-coloured balls in a single swipe, and clear the way for more to fall into the screen. The fast-paced gameplay gets harder as you go along, with over 100 levels to explore.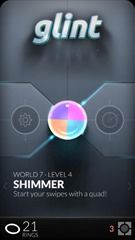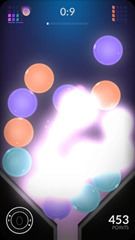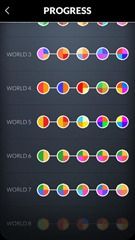 Knock-Knock Game (
Rs 270
)
The insomniac Lodger lives in a cabin in the woods, but it seems like he's not alone. In this horror-inspired survival game, you'll have to hide from creepy intruders, while repairing and maintaining the cabin rooms to ward off evil. As you attempt to survive the night without losing your mind, you'll begin to discover the mystery of the Lodger's nightmare.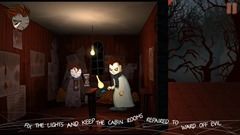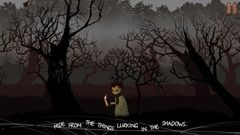 Mines of Mars (
Rs 270
)
Mines of Mars
is a beautiful mining game set in the Red Planet, which combines crafting with combat. A lonely miner on Mars, your task is to excavate gems and minerals to upgrade your mining suit. While you wait to be rescued, you'll get to explore the planet, collect resources and engage in boss battles. The atmospheric game has a running storyline, day and night modes and three mini-games too.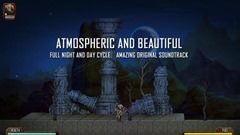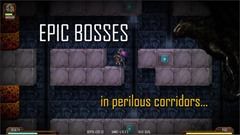 Smash Hit (
Free
)
We all need to let off steam sometimes, and
Smash Hit
could be that cathartic outlet you're looking for. An endless-style game from a first-person perspective, you'll travel through surreal landscapes, smashing different glass obstacles and doors with metal balls. The game features over 50 different rooms and 11 graphic styles, power-ups, checkpoints and iCloud support.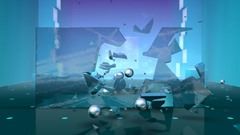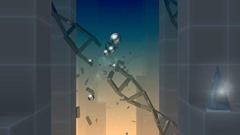 Other worthy apps to check out are
Busy Shapes
,
StackMotion
and
SquareOne
.