A runaway toad on a hovercraft and gun-wielding kittens on spaceships. This weeks' new iOS games are pretty crazy, but the icing on the cake is
Final Fantasy VI
, finally on the App Store. Adding to the slew of new launches are a notebook-style task management app, a minimalist RSS reader and the global edition of Marvel Comics.
Calzy
, the modern calculator, has been redesigned for iOS 7 in version 2.0. The new design supports multiple schemes with dark and light modes. It also includes a new expression editor, which lets you edit, delete and reorder your calculations. Additionally, it can spell out results, which you can share via email and AirDrop.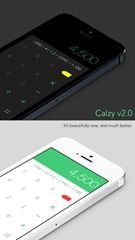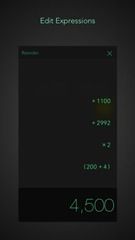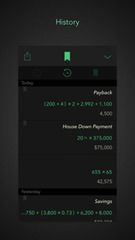 Chalkspiration
(
Rs 110
)
If dusty fingers and chalkboard graffiti make you nostalgic,
Chalkspiration
will let you relive school-era memories right from your iPhone or iPad. It automatically converts existing images into a chalky outline, letting you edit them with text, banners and fonts. The app gives you full control over all aspects, letting you adjust chalk colour, texture, shade strength, border, etc.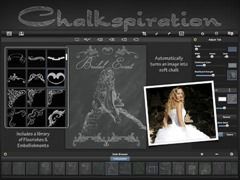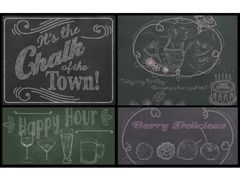 Marvel Global Comics
(
Free
)
In an attempt to bring its comics to international fans, Marvel's latest app lets you read your favourite comics in 12 languages, including Hindi. Popular series like
Spider-Man
,
X-Men
,
The Hulk
,
Iron Man
,
Avengers
and
Wolverine
are already available, with more titles on the way.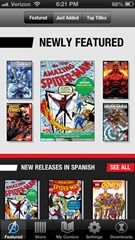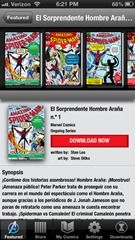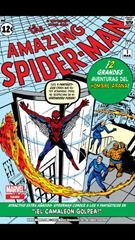 We know, yet another task management app. But
Pendo
might just tempt you with its hand-drawn, colourful design that resembles a personal notebook. You can use it to write notes, make calendar entries and create a to-do list. Tasks and notes are displayed in a vertical scrolling timeline with colour-coded icons and text. The app also lets you share notes and pictures via Facebook, Twitter, email and SMS.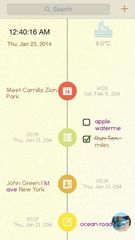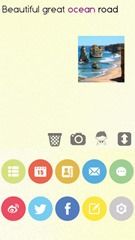 A new RSS reader,
Unread
displays articles in full screen mode, letting you choose from a variety of fonts and themes. You can navigate through the app with intuitive gesture controls like flicks and tugs.
Unread
pulls content from your
Feedly
,
FeedWrangler
or
Feedbin
accounts, with support for more services coming soon. You can share articles to various social networks, and save them to your
Pocket
,
Readability
and
Instapaper
accounts.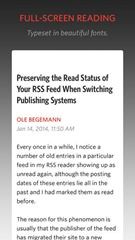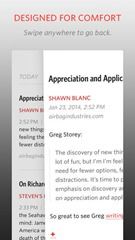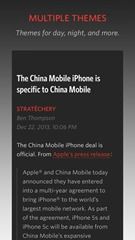 Games

Broken Sword 5 – the Serpent's Curse
(
Rs 270
)
The fifth
Broken Sword
game follows the adventures of witty American lawyer George and bold French journalist Nico, as they attempt to track down a stolen painting and solve the secret of the Serpent's Curse. While the humourous dialogues, challenging puzzles and optional walkthrough will keep you occupied, watch out for Part 2 of the game, coming soon as an in-app purchase.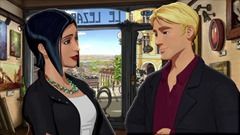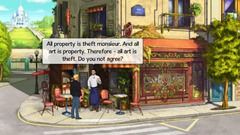 Final Fantasy VI
(
Rs 890
)
The 1994 classic,
Final Fantasy VI
has finally arrived on the App Store, just a few weeks after launching on Android. The game includes the new magicites and events that were introduced in the 2006 version, in addition to the improved graphics and touch-control optimisations for smartphones. With a dramatic storyline and soundtrack to match, this iOS version also lets you save your progress on iCloud.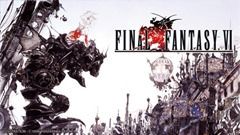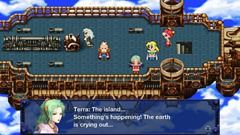 Naughty Kitties
(
Free
)
Cuddly kittens wielding machine guns, assault rifles and flame throwers. The oddly adorable
Naughty Kitties
will have you leading your kitten army across space, as they attempt to survive the attack on Cat's Planet. There are various kitty breeds you can unlock, each with their own weapons and functions. You'll also be able to upgrade your ship and weapons on the way.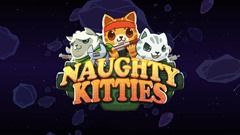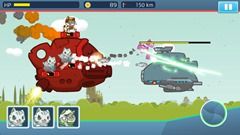 If you're looking for an addictive puzzle game that will exercise your grey matter,
Threes!
is a simple yet challenging option. Centred around the number three, the game is set up on a 4×4 grid, and requires you to add numbers to create multiples of three. You can move cards by swiping on the screen, and every new swipe will add another card to the grid, making it more challenging as you go along.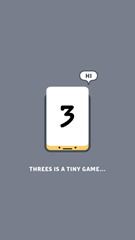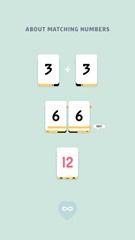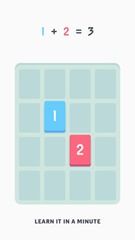 Toad Rider
(
Rs 55
)
Inspired by the popular 1991
Battletoads
game,
Toad Rider
is a side-scrolling endless runner, which follows Zody the Toad's attempts to escape a bunch of evil scientists in a far-away lab. Seated on a hoverbike, Zody has to dodge obstacles, break glass walls, perform stunts and collect coins with the scientists in hot pursuit.