This weekend, prepare to visit a galaxy far, far away, thanks to the invasion of space-themed adventure games in the App Store. But if you'd rather be a landlubber, you can don your pirate's eye-patch to find missing pieces of a secret treasure map. We've also shortlisted a minimalist reminders app, colour-coded world clock and crowd-sourced knowledge database.

ASAP54
(
Free
)
ASAP54
wants to be your personal style search engine and help you find that must-have item of clothing. You can create your own fashion profile, and follow friends and other users to stay connected with the latest trends. The app has an in-house team of stylists to help you track down specific items, but this feature is available only in select countries for the moment.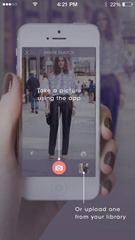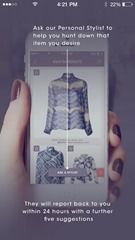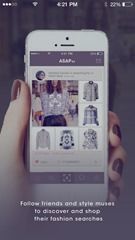 A world clock app with a difference,
Globo
does much more than tell the time. It works on a completely offline model, letting you add cities from across the globe. Under each location, you can view information like time zone, time interval and distance, and even set city-specific alarms. The iOS 7-compatible app displays your favourite locations, colour-coded according to time.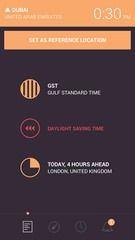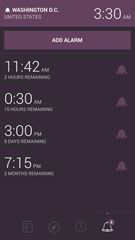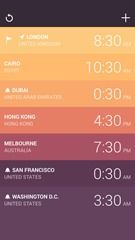 Hangouts
(
Free
)
As reported earlier, Google's
Hangouts
messaging app for iOS has received a major update in version 2.0. Apart from a long overdue iOS 7 redesign, the app has also been optimised for the iPad with video-in-video and two-pane conversation support.
Hangouts
2.0 also lets users send animated stickers, 10-second videos and a current map of their location.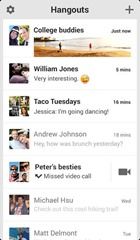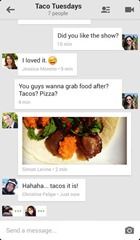 A distraction-free reminders app,
Later
does away with the fancy swipes and gestures, making it easy to add items to your list. All you have to do is enter your reminder, and choose from icons like 'Later today', 'Evening', 'Tomorrow', 'This weekend' and 'Next Week'. Alternatively, you can pick a specific notification time. The app also lets you add personalised presets and snooze alarms.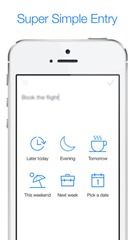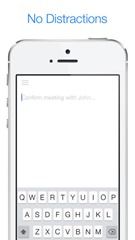 Learnist
(
Free
)
Learnist
is a knowledge database, which lets you follow and learn from experts around the world. The app provides access to more than a million crowd-sourced free 'Learnings', which are added to 'Learnist Learnboards'. Additionally, users can access premium Learnboards by experts in the fields of art, tech, fitness, sport, food, etc.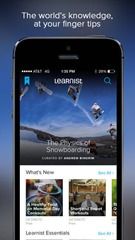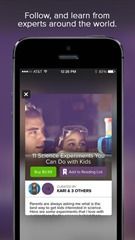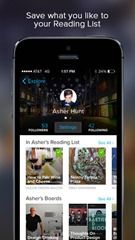 Games

Beyond Space
(
Rs 170
)
Beyond Space
is shooter-game that combines advanced combat with cinema-style special effects. You play Max Walker, a fighter pilot for hire, and your task is to defeat the galaxy's enemies like corrupt politicians, pirates and evil leaders. You'll also get to perform fancy stunts, and visit your hangar to unlock different ships and select weapons.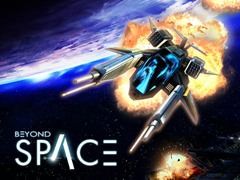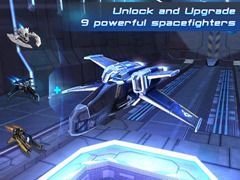 Disco Zoo
(
Free
)
From the makers of
Tiny Towers
comes
Disco Zoo
, a time-management game that puts you in charge of a zoo. You'll get to embark on missions to rescue animals from different parts of the world and bring them to the sanctuary. As zoo manager, you'll also have to ensure that the animals and visitors have a good time by organising disco parties.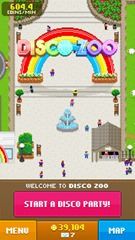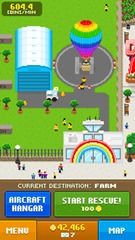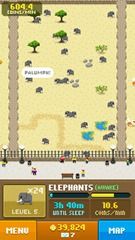 God of Light
(
Free
)
In this physics-based game set in space, you'll get to help Shiny the orb bring light back into the universe. To eliminate darkness, Shiny's light has to be diverted, reflected and directed through prisms, splitters, mirrors, black holes and filters. Along the way, you'll find glowing creatures to help you with your task. There are a total of 75 levels and three worlds to cover.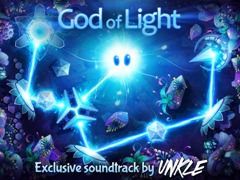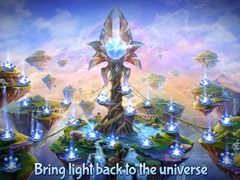 In the world of
Out There
, you're an astronaut stuck in space, trying to find your way back to Earth. You'll have to manage resources, upgrade your ship, find suitable planets to replenish your oxygen supply, make contact with alien species and learn their language. The combat-free game features over 300 adventures and three possible endings, depending on the choices you make.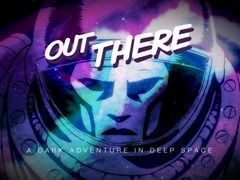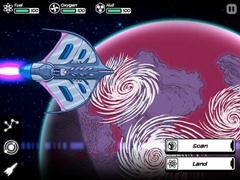 The Voyage
(
Rs 55
)
A pirate adventure with over 100 puzzles to solve, in
The Voyage
you'll uncover the secret of Velvet Marley's lost fortune, while trying to stay a step ahead of your foe, Captain Bucklebeard. Different pieces of the secret treasure map will emerge as you solve the mysteries, and eventually lead you to the hidden loot.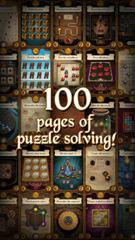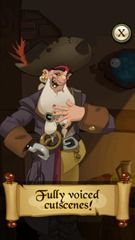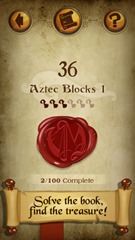 Also check out
Cubed Snowboarding
,
Running Quest
,
Avadon 2
and the updated
Hisptamatic Oggl
.