Continuing with our mission of providing you the apps released in the previous week, which you shouldn't miss, we bring to you this week's list. The apps this week are a mix of social media, productivity and even education. Read on to find more about them-
Cloudee (
Free
)
While there are several apps like Dropbox, Google Drive, etc. enabling us to transfer images, documents or other files between computer and mobile. Such apps also allow us to share them with our friends. Cloudee goes a step further by letting us share videos specifically to the cloud as well as to friends. This way the videos recorded from your smartphone can actually be watched by the people you want it to be seen, unlike YouTube and Facebook where anyone can see it. The app also acts as your video organizer by separating them into collections.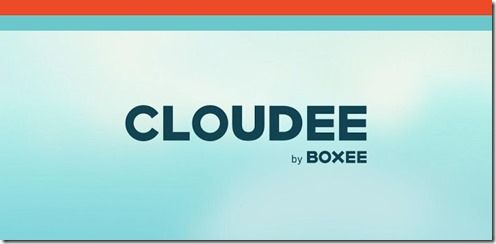 The app offers free account with cap on space of videos uploaded.
EasilyDo (
Free
)
To-do lists and reminder apps are dime a dozen on Play Store, but still none of them works the way we want. EasilyDo intends to change that perception of ours by giving us the information at the right time. Since, the app integrates with multiple apps to provide us useful information like flight details, navigation options, package tracking and many more, the app becomes more better.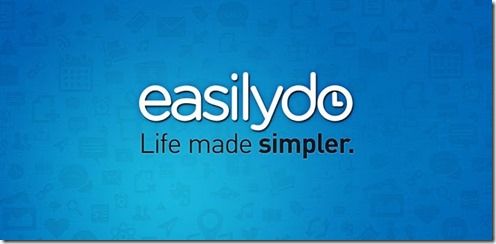 The app really seems to be a different take on to-do list and reminder apps where one can only add text regarding the same.
Fraction Calculator (
Free
)
Let's admit it, Fractions have always confused us since our childhood. While the concept is very simple, but when they have to be manipulated (addition, subtraction, multiplication and division), then one surely gets confused. Fraction Calculator provides a easy way to deal with fractions. The app has a beautiful interface with innovative triple keyboard. The app also shows the decimal conversion of the fraction on the fly.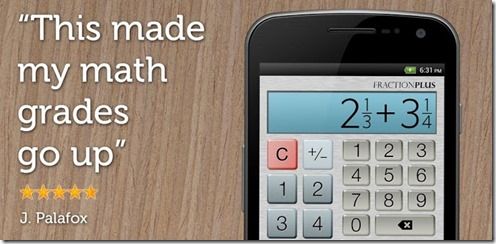 Such an app would be useful for students doing home work, but also when we purchase groceries in market or have to make measure recipes and ingredients are to be added using tea spoon.
With the advent of video calling phones, it became easier to connect with friends and family and even see them. But, both 3G video calling as well video calling through apps like Skype, Viber require both the contacts to be online for video calling. Wouldn't it be better if we can simply send them video messages? Glide allows us to send a video message which they can watch live or later whenever they are online. We can send video messages individually or to a whole group, and the video sent are saved for purposes of watching later.
Currently the app supports Facebook login only, with developers promising to bring more signup options.
Textra (
Free
)
Over the year, Android has evolved beautiful with fast, smooth and slick home screen, widget, app launcher, etc. But, one thing still remains the same which is Text Messaging, it looks very plain and old. Textra is text message replacement app with nice interface and lots of cool features. It has more than 800 emojis, pop up whenever a new message arrives having option for quick reply.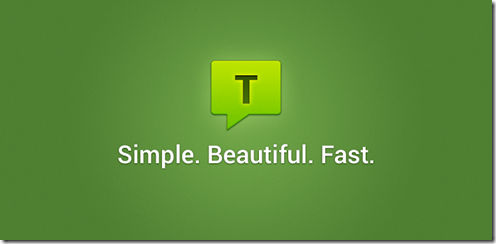 The best part of the app is that it allows us to customize messages from a particular contact by icon color, LED notification, message sound and vibrate pattern.
So, these are the list of apps released this week which deserves your attention. Apart from them, let's see which apps got an update this week-
Flickr (
Free
)
While instagram is great for sharing images captured by us, but it's not the only one. Specifically since instagram stresses on use of filters and effects to modify the images. Flickr is a ppular image sharing service from Yahoo offering one to share images either from computer or the app.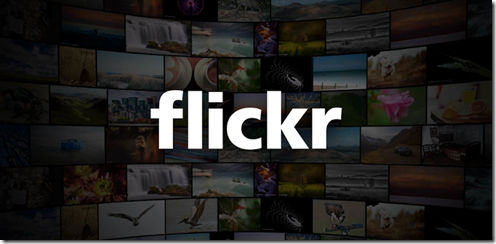 And best of all, Flickr offers a humongous 1 TB storage for sharing the photos!
Tumblr (
Free
)
Tumblr is one of the most popular and easiest way for anyone to start a blog and write articles from computer or mobile device. One can post just about anything in the post from text to music to chats and much more. The app offers a minimalistic interface allowing one to focus and content and create new content quickly.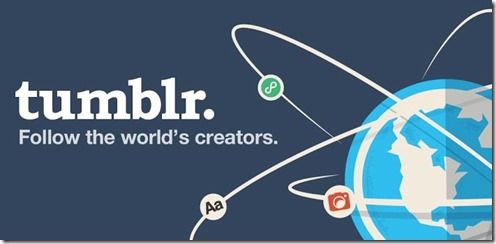 Tumblr also have a social media angle added into it enabling one to follow, like, comment or reblog the posts.