Did you know that the next version of
Android 4.4 is to be called as KitKat
. Yes, the very same crunchy wafer based chocolate now shares its name with the world's most popular OS- Android. It's still few months away when we'll be getting a glimpse of this new version. For now, let's
take a break
and check out the Android Apps of the Week. This week have been quite slow for apps, yet we managed to scour few apps which are a combination of communication and multimedia-

CamCam (Free)
Samsung Galaxy S4 introduced a new camera feature called as Dual Shot, allowing the person clicking the image also add their face in the image. Obviously this would require both the rear camera and front cameras to work simultaneously. But, what if you don't have Galaxy S4, but you would love to have this functionality? Well, there's an app for you called as CamCam which will allow you add your selfie with the image clicked with the primary camera. The app offers a very simple and easy to use interface to click pictures (or CamCam as dubbed by the developers) or scroll through the CamCams uploaded by others.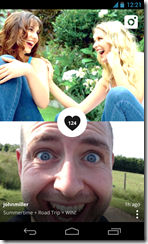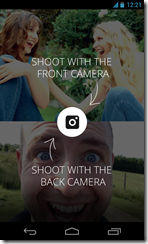 Users can also share the CamCams over Facebook and Twitter.

Evomail (Free)
Emails are certainly useful for communicating with anyone across the world, but let's face it that the usefulness comes at the big cost of managing the whole inbox with hundreds of mails. What's more difficult is that some of those mails are very important, some might require further action and few might even be spam. Gmail app is trying its bit to improve the situation with labels and swiping gestures, etc., but if you're looking for something effective, then Evomail might be a good option to try out. It has very simple and beautiful interface with swiping gestures to take actions on the mail. One nifty feature is that the mails can be snoozed to pop in again at a later date/ time.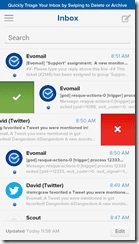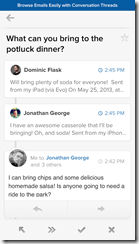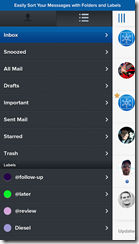 Evomail can be integrated with Gmail, Yahoo Mail, AOL Mail and more with IMAP support.

KakaoGroup (Free)
KakaoGroup comes from the house of KakaoTalk, which has become a very popular messaging apps with more than 100m users in a very short time. It's success has allowed the developers to bring more variants of the app, with the latest being KakaoGroup. As the name suggests, the app focuses upon private chat between members of a group. The app is tied with the parent KakaoTalk so that the users don't need to create a new account, the app can also send invites to new people via KakaoTalk and allows users to switch from KakaoTalk to KakaoGroup by clicking on chatroom option.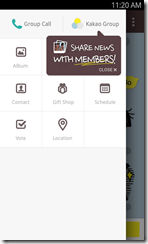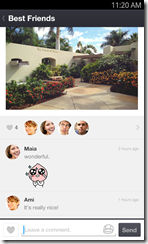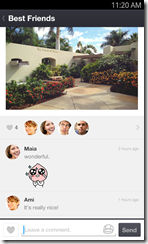 While this is definitely a good way of chatting with whole group, at the moment the app doesn't offer any compelling feature since other messaging apps also allow built-in groups option.
Music Maker Jam (Free)
Do you have that hidden musician inside you waiting to comes out? If yes, then this app is perfect for you allowing you to play music and mixing it with your own songs. Simple select a music style and then start with the mixing of instrument loops to create original an unique combination of songs. An 8 channel mixer board will help you in shuffling and mixing loops. What's more since all the effects happen real time, you can know what works and what not. Once done, you can also share your masterpiece with your friends via social media.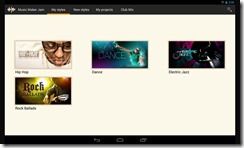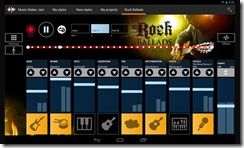 The app is free and you can also buy more styles and loops.
Updated App(s)

Facebook Beta (Free)
A while back, Facebook started its Beta program which allowed its users to become testers to check out the new features added in the app and once perfected, those features will make their way into the actual app. The update to Beta app brings some useful functionalities like the ability of using icons to express what you are feeling/ doing and editing posts or comments. Users also get the option of creating or sharing photo albums from the phone itself.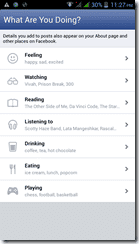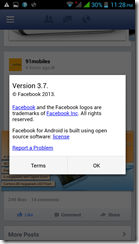 If you also want to become a beta tester, join the
Facebook's Android Beta Program
.