Continuing with our aim of providing you the best apps which you shouldn't miss, we bring to you this week's column. This week we've an interesting mix of released and updated apps which are informative, add utility or help staying in touch with the world through social networking-
If you like to know complete information about you gadgets, then this app for you. From the makers of the popular app called CPU-Z for computers giving details about them, comes the CPU-Z for Android which provides all details about the smartphone's processor, battery, sensors and other details. Though the app doesn't do much than just providing comprehensive information, we expect more functionality like Benchmarking in its future versions.
Read more about CPU-Z app.
While the Facebook Home might not have good reviews, its concept of chatheads for messages was really an intuitive way of accessing messages directly without even leaving the task being performed on the device. As the name suggests, Floating Notifications bring this capability to present notifications from any app(s) on top of any app you might be using.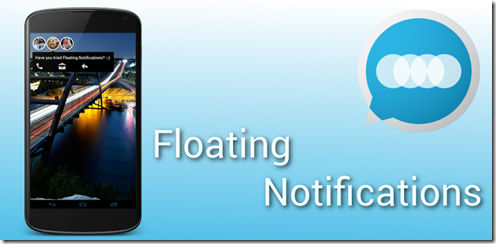 The app is free to use for 30 days, beyond which it requires Floating Notifications Unlock costing Rs. 115.
Google Cloud Print is an interesting service which lets one print anything wirelessly through Google Cloud Print connected printer. Earlier this was only available through Chrome browser, but now with this app. it becomes better and easier to just give a print command from the comfort of mobile. Best part of using such service and app is that a single printer can be connected to multiple devices and even users.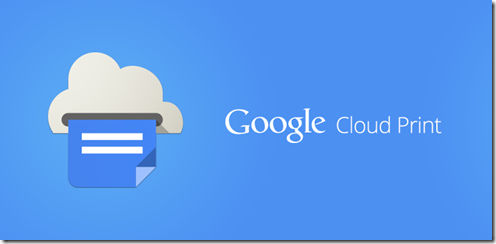 If you want to connect your printer to Google Cloud Print, then check this video tutorial-
YouTube's vast library of videos have become a great way of watching videos for just about any topic, but it also have become a pain point to sift through so many of them just to find videos which may caught our interest. Wouldn't it be better if videos can be curated just like reading apps or radio streaming apps? Vodio app provides a beautiful interface to follow topics of our choice and watch popular videos from those topics.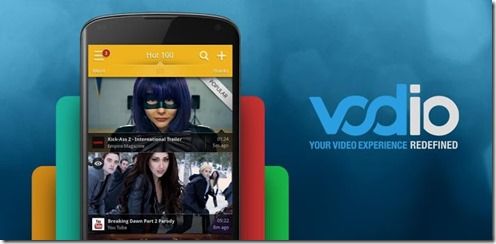 Over the time, the app learns from your preferred way of watching videos and present you with more relevant videos.
Updated App(s)
Ever since Google IO, Google is on a update spree to all its services on web as well as mobile. The new update to Google+ gives way to a new way of interacting with notifications which is synced across multiple devices. Also notifications symbol is now changed to a bell icon which gives a clear indication if there's anything that might be waiting for you.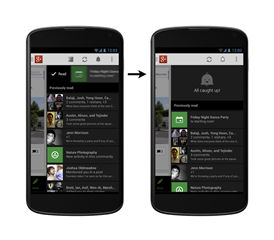 As is the case with all Google apps, the update will be rolling out gradually to all Android devices.