Continuing with our aim of providing you with the best apps which were released or updated in this week in Play Store, we bring to you this week's apps. These apps of this week are a mix of Fun, Utility and Customization-
Giganticon is a combination of two words- 'Gigantic + Icon'. As the name of the app suggests, it turns the icons of the apps on the Android smartphones to gigantic (large) icons. This is extremely useful to give prominence to few of our favorite or most used apps. Moreover, it can prove to be of great help to our old-age parents who find it difficult to discern between icons due to poor visibility.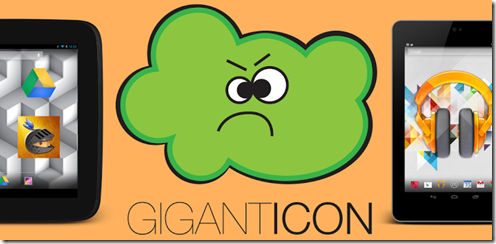 The app allows only two apps to be customized for changing their icon size, with the option of paid upgradation for customizing more apps.
Google Keyboard is the Android's stock keyboard which is developed by Google and is available on the Nexus devices (like Nexus 4), but is not on smartphones from other manufacturers as they replace it with their own keyboard. It offers several usual features like word prediction, error correction, voice typing, etc. and some useful options such as Gesture based typing, local language support.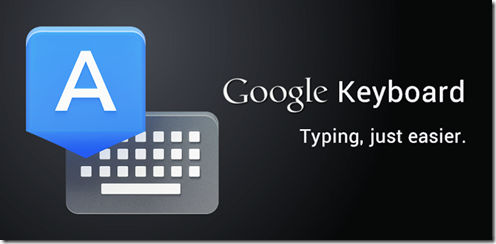 Read our detailed review of the Google Keyboard.
If you love the idea of using Twitter for sharing short and to the point updates (in 140 characters or less) to share your feelings, then you'll also like Vine, which is also developed by Twitter. Vine allows one to create a 6 seconds looping video and enables sharing it to various social networks. The app came to iOS 5 months before and garnered 13 million downloads in such a short period.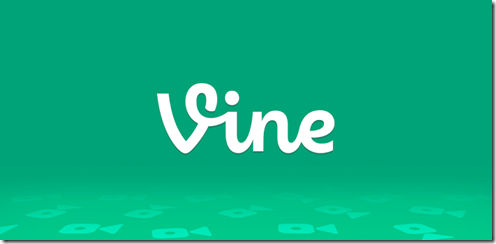 The app still doesn't have all the functionality available to iOS users, but the developers have promised to bring them soon.
Updates Apps(s)
Evernote is one of the most popular apps for productivity allowing one to make notes and access them from any device- smartphone, tablet and computer and any OS- Android, iOS, BB OS, WP, Windows and Mac OS. The latest update brings reminders functionality to the app. One can use them to set alarms, to-dos or pin notes at the preset time.

The app is free, with the paid subscription offering more functionalities like offline access, etc.
During Google I/O 2013, Google announced a revamp for many of its products. Gmail's interface have been redesigned and now the mails have been separated on the basis of filters. The mails will now come in these labels- 'Primary', 'Social', 'Promotions', 'Updates' and 'Forums'. This way users can focus on the important mails right away. If Gmail understands a mail incorrectly, then it can made to learn by sending it to the respective label.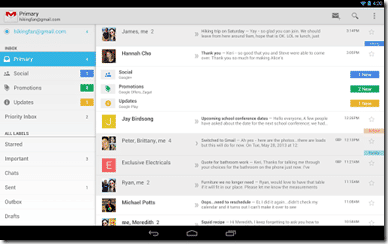 The update will be applicable to Android 4.0 and above. This update is being released gradually to all smartphones, so if your smartphone doesn't get it, then wait for just few days.