With more than 700,000 apps in the Google Play Store, with the number increasing rapidly every week, it becomes very difficult to keep track of new applications. With this post, we bring to you the apps released or updated this week, which certainly deserve your attention.
Text and File Hider Plus

(

Free

)

If you want to keep your messages and files secured from prying eyes and people who keep checking your mobile, then Hider plus is for you. It's a simple app which lets you hide SMS, Contacts, Call logs and Files of all types. Once you hide contact(s), then all call logs and text logs will be automatically hidden in the app. The app fakes its name as Battery Plus in the launcher or home screen widget and even shows the battery status once it is opened. But, don't get mistaken it's just to confuse others, long pressing the battery image will take you to the Hider plus's actual functionality after entering correct PIN.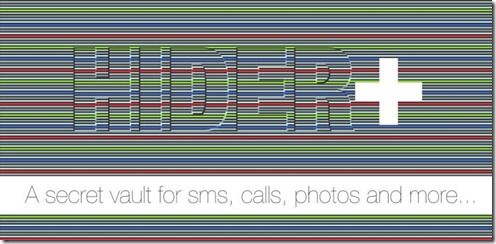 Apart from saving text, calls and files, you can also drag and drop your files to the app. The app also offers a secure browser which never saves you history, cache, cookies, etc.
iCouch

(

Free

)

Let's admit it, we love to check-in to various places, restaurants, theaters on Foursquare and Facebook to let others know what we are currently enjoying. Wouldn't it be better if we can check-in to our favorite TV shows, Movies on TV to let our friends know what we are watching and maybe chat with them regarding it? This is also known as a 'TV as second screen experience', where one can extends the experience of TV to one's smartphone or tablet. Though various apps exists in US, iCouch is the first app which focuses on content and shows on Indian TV. Not only chats, viewers can also win various merchandise through contests.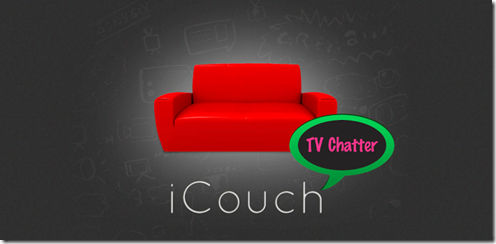 Currently the app has partnered with Grey's Anatomy running on Zee Café to provide above mentioned features and one can even see a live ticker running on the Zee Café showing the chats from the app. iCouch will soon be partnering with more programs and channels to take our TV watching experience to the next level.
Most of one's time is wasted in planning their day and prioritising the work, and afterwards keeping track of the time. Jiffy is a simple and beautifully designed app which lets one track their time. The app can also track, record or manage time for a whole team. The app has intuitive interface for setting up tasks which can also be color-coded for easier identification, entering and editing time keeping records, ability to view or export reports and much more.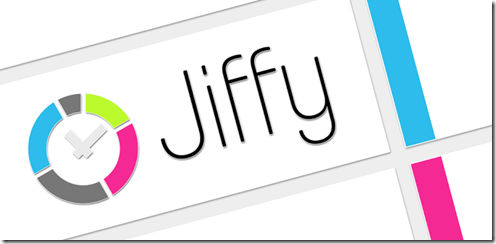 The app has a freemium model, which means you'll have to pay for additional features.
NQ Mobile Easy Finder

(

Free

)

Our smartphones have become such an important part of our life, that we are always worried about our data's security and privacy and waht may happen if unfortunately our smartphone is ever lost. NQ Mobile Easy Finder app gives one the ability to locate and track the lost phone and if needed wipe the data on the phone remotely. The app has several scenarios built-in which let it understand automatically if the phone has fallen into wrong hands. The app can Photograph the intruder, Track the phone, Wipe the data, Send an SMS alert when another SIM is inserted, Backup the data to cloud and much more features.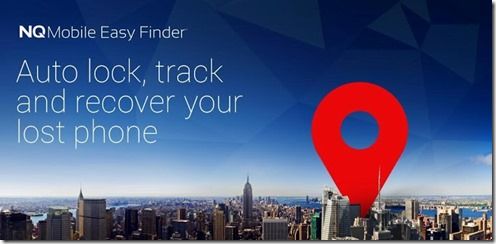 The app offers a free version with the premium version offering functionality such as tracking the phone and wiping the data.
Player FM

(

Free

)

Podcasts are a great way to listen to your favorite topics, specially when you don't have the time to read about them such as during commuting or at work. While there are tons of app playing podcasts, Player FM offers a minimalistic interface with the ability to listen to podcasts offline after downloading them. The app has a website as well, which means you can sync your subscription across them. Player FM has a wonderful discovery feature giving you access to some new and interesting podcasts. The app also provides widgets for home screen and lock screen.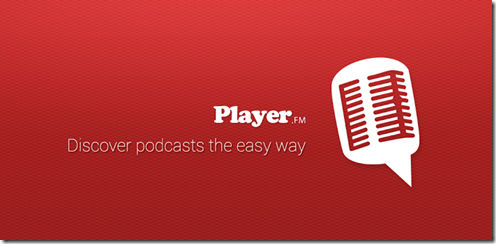 Currently the app has a free version which allows user to favorite up to 50 topics and manage up to 20 subscriptions. The app will also have a paid version in the future.
Which app do you think is the most useful for you?