Did you know that it has been two years since Google rechristened the Android Market to the Play Store? For celebrating, it's offering special discounts on popular game titles including
Dungeon Hunter
and
Final Fantasy
. Take a
look
at all the games on offer. Don't worry if any of these don't catch your attention as we bring to you a curated list of the best apps and games of this week that you must check out.
Photo editing apps are a dime a dozen, but this one comes from Adobe after a long and successful run on iOS. It has several functionalities including the ability to organise your photos and videos, edit them and even collaborate with fellow
Revel
users. Photos can also be shared with others via the app itself or through social networks. Adobe has borrowed some capabilities from other apps in its suite such as
Photoshop
and
Lightroom
.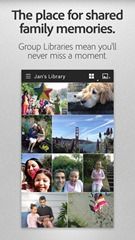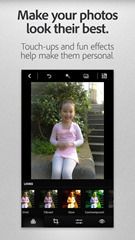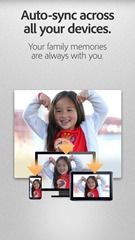 While the app offers unlimited access for the first month, subsequent months limit the count of photos/videos being uploaded to 50. You can also get a premium subscription for $5.99 a month or $59.99 on an annual basis to upload as many as you want.
As the name indicates, the app brings Google's nifty URL shortening service to mobile devices. It makes it easier to shorten any URL and also provides a dashboard for providing the analytics about the links shortened using the service. You can check the number of times the link has been opened, along with other things like from which country it was clicked upon most, platforms and browsers used by users to visit the link.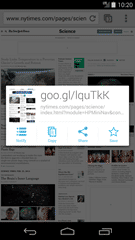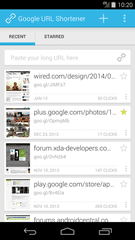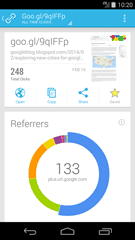 You've used it on the desktop, and now can use it from the comfort of your handheld device too! Yes, the popular compression software has made its way to your mobile devices allowing you to compress large files. It can extract the compressed files as well and supports various formats like RAR, ZIP, TAR, ISO and more. The app also works as a basic file manager.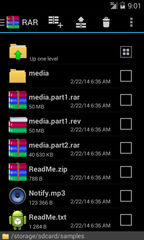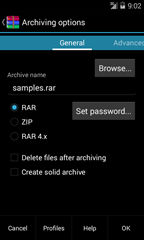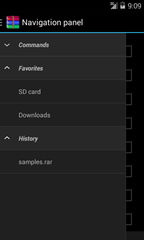 Shazam has become the go-to app to find the name of the song being played near you. With the recent update, the app has been redesigned from the group up resulting in a slick and visually appealing user interface. Taking a leaf out of Google's card-based design, the app shows results using cards for pointing to links, lyrics and videos. Along with songs, the app also has updated artist biographies.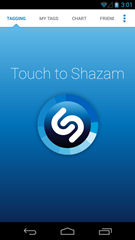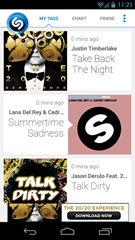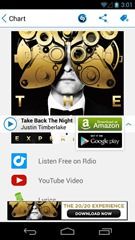 Games
Are you a big Sherlock fan? Well, this game will allow you to prove it and crack difficult cases. While the main storyline is to catch people who are stealing candies, there are a ton of other interesting cases for you to solve as well. The best part is that you get to customise the look and feel of your character and even your office.
After being a viral hit on the iPhone ever since its debut in November last year, QuizUp has made answering quizzes fun and competitive. The premise is simple. You have to compete with others to answer a set of questions based on a category. The app has a comprehensive list of categories ranging from science and mathematics to technology and even TV and movies.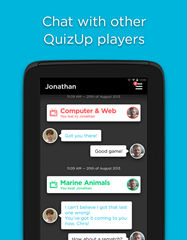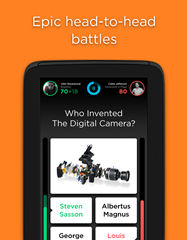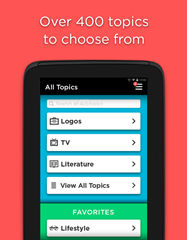 Sequel to the popular Royal Revolt game, this one takes it to the next level. Gamers play as a king who has to save his throne from being seized by others. Not only do you have to defend your kingdom by building secure castles, but also conquer other kingdoms to show strength. The best part is that the game offers wonderful graphics and easy-to-use touch controls.
You've watched it on TV, now play it too! BBC's popular TV show for cars – Top Gear is now playable on your mobile devices where you have to race in various locations. Though the game doesn't involve a strong storyline as it falls in the endless running genre a la
Temple Run
and
Subway Surfers
. However, let us warn you that the addictive gaming experience is sometimes killed by nagging ads on the free version.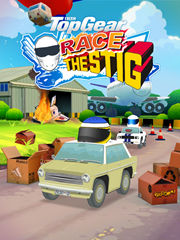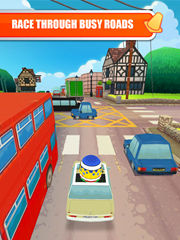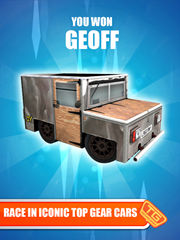 Along with the above apps and games, be sure to check out the newly-updated
Evernote
which now supports handwriting text on notes.