With a multitude of apps and games being added or updated in the Google Play Store every week, many of them remain unnoticed and slip under the radar. With this weekly feature, we bring to you selected ones which deserve your attention. This week have a browser, an e-book reading app and some productivity apps, along with news on a couple of popular games.
Applications

Dolphin Zero (
Free
)
Over the past few months, there has been a lot of concern about our personal privacy… be it due to NSA's snooping, or internet giants like Google tracking user's behaviour for advertisements. Dolphin Zero comes from the developers behind the popular Dolphin Browser and gives better options than Chrome's incognito mode. It offers 'Do Not Track' functionality for not just browser history, but also for input data, passwords, cache, cookies and location information.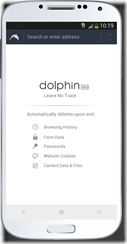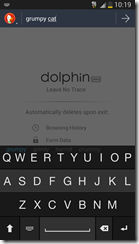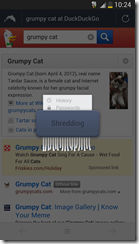 It also uses Duckduckgo as its default search engine, which in comparison to Google, doesn't log search queries and other details.

Evernote (
Free
)
Evernote has become a must have note-taking tool because of its feature set, cross-platform availability and cloud sync capabilities. With the latest update, its Android app gets some useful functionalities such as the ability to view attachments like images or documents within the note itself. Secondly, the app retains the formatting styles for the text even if the selected format is unsupported on Android. For Evernote Business subscribers, it's easier to jump between personal or business notes.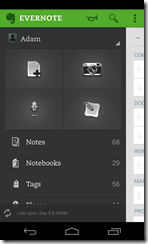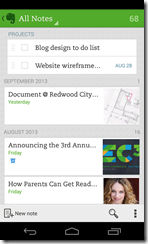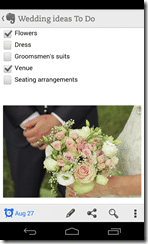 The app has also added support for input from external keyboard including use of various keyboard shortcuts.

Fleksy Keyboard (
Free
)
Android's openness allows users to install alternative keyboards to make typing easier and faster on a touchscreen. That's why,
swipe to type apps like SwiftKey
are quite popular. Fleksy app, added recently in the Play Store after emerging from beta, takes it a step further. The app allows users to type on an invisible keyboard, giving more screen real estate with the help of gestures and a robust auto-correction capability. It also offers a more conventional keyboard in different sizes.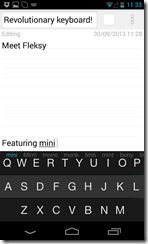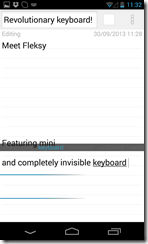 The Fleksy Keyboard is free for a period of 30 days and after that, one can get the full version by making an in-app purchase.

Kindle (
Free
)
With availability across all mobile platforms and even computers, Amazon's Kindle app is a popular ebook reading app. But if you have a large number of ebooks, then it becomes tedious to find the one you want to read. With version 4.3, Kindle is offering users the ability to organise books, magazines and documents into collections which are syncronised across all devices. It also gives user the option to turn off publisher fonts.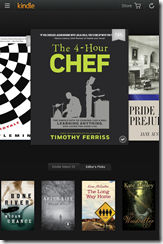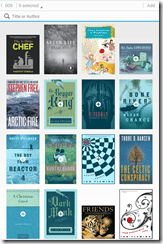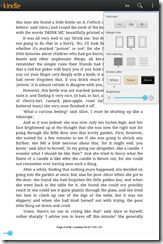 Talkside Full Screen Caller ID (
Free
)
Talkside offers full-screen image of the person calling along with all the relevant details at a single place. Right from the caller's Facebook photos and status updates to their birthday reminders and SMS chat history – all the info is available to the user. The app can also show recent photos of the user, and even allows them to be shared with the caller through WhatsApp or Facebook without leaving the call.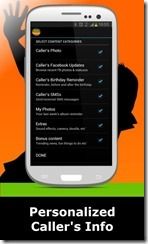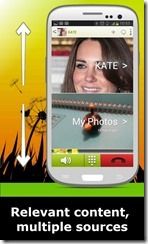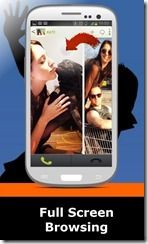 The app also integrates well with TrueCaller for identification of numbers.
Games

Candy Crush Saga (
Free
)
With a simple gameplay of matching candies similar to Bejeweled, Candy Crush Saga has become the most popular game on smartphones. The app has just been updated with an expansion pack called Dreamworld, and now offers 65 entirely new levels to the players. However, these only are accessible once the player has crossed level 50. Dreamworld also introduces a new character named Odus the Owl, adding an additional layer of gameplay.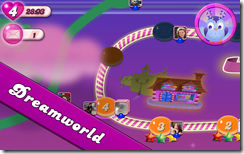 Grand Theft Auto: San Andreas (
Rs 390
)
Released last week for
iOS
, GTA: San Andreas has now made its way to Android devices. Similar to its desktop version, the game allows player to don the role of Carl Johnson who lives in early 90s. With high-resolution graphics for mobile devices and touchscreen-optimised gameplay, the game gives a chance to players to take control of the streets of San Andreas and three of its major cities. The game is also compatible with game controllers such as Samsung's recently unveiled GamePad.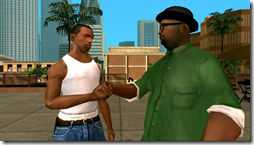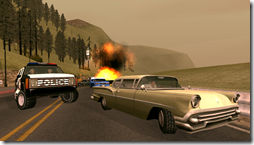 The game occupies quite a sizeable chunk of your device's memory with a size of 2.4GB size.