"There's an app for that." This has to be our most favourite statement of all time, and if you consider it carefully, it really holds a lot of truth. The fact is, there are apps for pretty much all imaginable, and quite a few unimag inable things, and each week, loads of new ones are added. How do you decide which one deserves your attention, data bandwidth, and in case the app is paid, your hard-earned money? Lean back, as we bring you the key highlights as a curated list. Here goes…
A couple of weeks ago, we featured Jelly in
Apps of the Week
which makes use of crowd intelligence to find a solution to any question. Cream takes it further with the aim of helping the user in making a purchasing decision. Simply add the image of the product you want to purchase along with the asking price, and let others help you decide whether the deal is worth grabbing or not.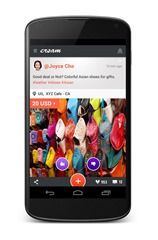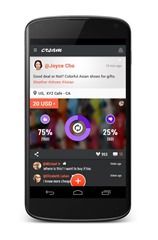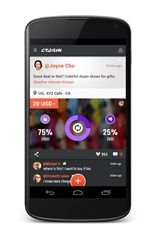 The app also has a currency converter to convert foreign currencies in case you're planning to buy from abroad.

Todoist (
Free
)
Popular task management app Todoist has received an update to version 3.0, which is being referred to as 'Todoist Next' as it brings a lot of useful capabilities. The app now allows people to collaborate with each other for maintaining a to-do list, which will be beneficial for those working in teams. It also gets a visual scheduler for scheduling tasks.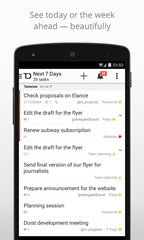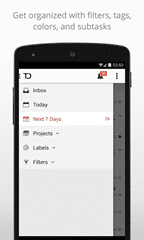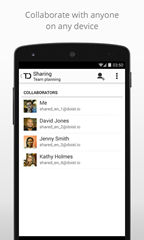 The premium version of the app priced at Rs 1,649 adds more functionalities to the app.

Twitter (
Free
)
When third-party apps for Twitter are getting better, then how can official app remain behind? The latest version of the app includes a host of new features including a design refresh. The DM feature now enables user to share images with others. Another nifty feature is the ability to favourite anyone's profile to get push notifications whenever they tweet.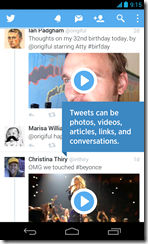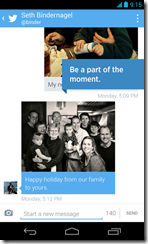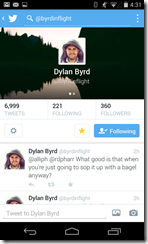 Games

Deus Ex: The Fall (
Rs 390
)
The developer behind the game, Square Enix has been launching a lot of games lately, and its latest launch, Deus Ex: The Fall follows the same genre of action and role-playing games. Gamers play the role of Ben Saxon, former mercenary, who is trying to unravel the truth behind a global conspiracy which is threatening his life as well.

Table Top Racing (
Free
)
There are tons of racing games, but all of them differ in terms of cars or race tracks. Table Top Racing, as the name indicates, offers race tracks on a table, and gamers have to drive miniaturised cars on it. It features interesting gameplays like letting players drive around on a kitchen table. Unfortunately, the experience of the free game is marred by advertisements which can only be turned off by making an in-app purchase.