Save your precious mobile data with the latest update to Chrome Browser, and discover many more apps and games in this week's roundup.
Welcome to another exciting edition of Android apps and games of the week. This week is pretty exciting for droid fans as we have a lot of apps and games ranging from third party options for SMS and Twitter to useful app Mumble and addictive game Bad Hotel.

Chrome Browser (
Free
)
After offering useful features in the beta app for a while, users running Chrome in stable mode will be getting access to bandwidth management and homescreen shortcuts. As the name suggests, turning on the bandwidth management option will allow users to save on data consumption, as the websites will be rendered after Google's servers compress them. Shortcuts will make it easier for users to visit their favourite websites by simply tapping from the home screen.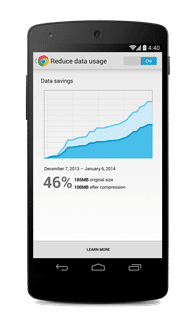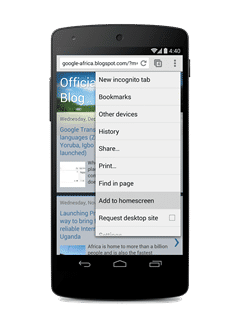 The setting can be enabled by going to Settings > Bandwidth management > Reduce data usage.

EvolveSMS (
Free
)
Evolv SMS comes from the developers who developed popular Sliding Messaging app, and takes full use of Android 4.4 features. If you're having Nexus 5, then this app can also be default app for SMS since it's shipped with Google Hangouts as the default messaging app. EvolveSMS offers all the standard features of an SMS app along with paid packs to extend its functionality. The customization packs costs $0.99 for themes, night mode, and more. The feature pack will set you back by $.1.49 to offer useful options like Dropbox backups, and scheduled messaging.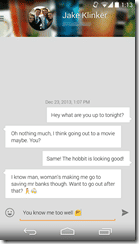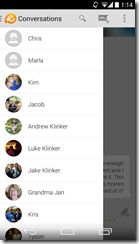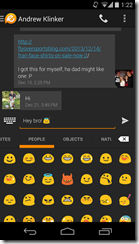 Mumble! Basic – Smart Vibes (
Free
)
We get so many messages each day – from friends and family to work-related, and of the promotional variety to outright spam. However, there's no way to differentiate them and therefore, we have to check their contents as they arrive. Mumble can determine the message content, emotion, length and even importance, offering dynamic vibrations allowing users to know whether the message deserves their attention or not.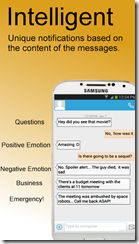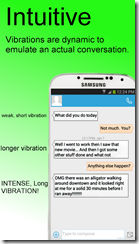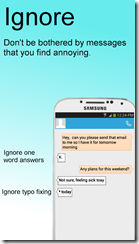 There's a paid version available as well, priced at Rs 87.11.
Twitter apps are a dime a dozen, but if you're looking for an app to make use of features like immersion mode that came with Android 4.4 KitKat, then Talon might be worth a look. Unlike the official Twitter app, all options are available on the sidebar. Along with the usual features, it also offers an in-app web page viewer.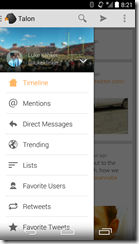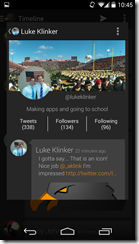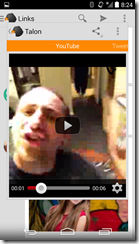 Massive online open courses, or MOOC's have became a big trend nowadays to learn just about anything. Udemy is one of the world's largest websites for such courses and the app enables anyone to keep learning even on the go. However, keep in mind that although it includes free courses, a majority of them will require spending some money through the in-app billing mechanism.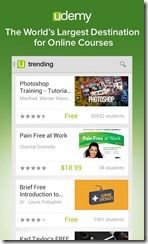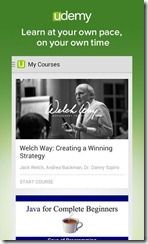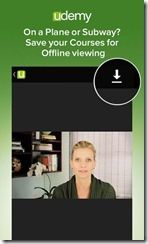 Vizilife (
Free
)
Instead of needing a separate app to manage notes, calendar events, pictures, and audio notes, Vizilife brings all of them together in one place. The best part about the app is that all these things can be linked together making it versatile as well as comprehensive for managing information.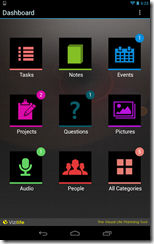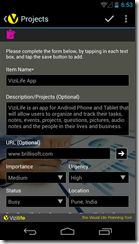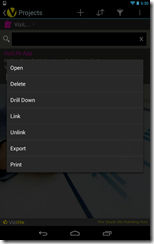 WeChat (
Free
)
Popular messaging app WeChat is now moving beyond its core proposition of instant messaging with the latest version 5.1. With this update, it has started offering games (currently four games are available to download) and players can share their achievements with friends over the app. WeChat has also announced the partnership with Indian local search engine AskMe allowing users to search for restaurants, cinemas, deals and more near their location.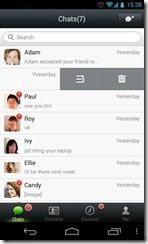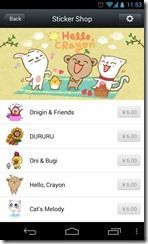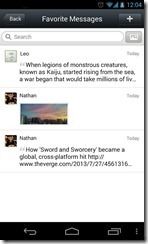 YouSnap (
Free
)
YouSnap enables users to make use of the digital era by taking shots of presentations or notes from meetings so they can be referred to later. The app automatically adjusts the skew in the images to offer them in high quality, which can be saved as jpeg or in a group as pdf. It can also be used during live presentations and it'll isolate the presentation slides but itself.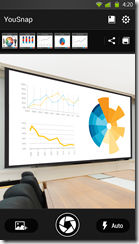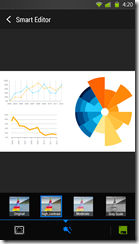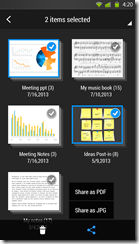 Games
Bad Hotel is one of those rare games which are able to combine two different genres in a beautiful manner, bringing the tower defense genre together with procedural music. Though the game is fairly easy to play, it's very addictive thanks to wacky visuals and original music. Players don the role of an entreprenuer building a hotel, which is to be defended against an army of rats, yetis, seagulls and other creatures.

RoboCop (
Free
)
Popular movies launching games in a bid to reach more audiences is routine practice, and the new RoboCop movie set to release next month also follows the same trend. In the game, players step into the shoes of Alex Murphy who has a human brain with a robotic body. Players have to save the streets of Detroit by protecting human lives and battling robotic enemies. As with most of the games nowadays, RoboCop is free to play though players can make in-app purchases to get more boosts.