Dodge local trains and khaki-clad cops in the Subway Surfers Mumbai edition, and discover interesting apps in the year's first apps of the week column.
Each week, there are countless apps and games hitting the Play Store, either as new launches or updates. With this weekly feature, we bring to you the selected few which deserve your attention. To help you keep your new year resolutions in 2014, we've rounded up apps to help you write and blog (JotterPad X), be up-to date with your tasks (Recollect), stay fit (MyFitnessPal) and many more.
Applications

Carbon (
Free
)
When it comes to third party clients for Twitter, Carbon tops the list with its minimalistic and functional interface. In version 2.0, the app takes it to the next level with a major redesign and a host of new features. There's even more black than before, with a focus on the tweets and nothing else, though quick actions (reply, quote, retweet, favorite), links, mentions and others are displayed by tapping on them once. The app also makes use of swipes and gestures for different features.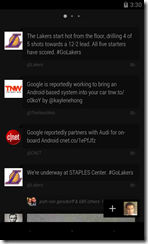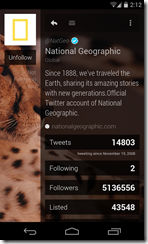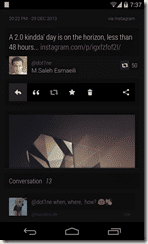 Carbon has also updated its widget giving users quick access to reading lists, search, camera, and the compose function.

JotterPad X (
Free
)
JotterPad X is a minimalistic text editor which makes it easier to write just about anything for personal or professional use, in a completely distraction-free interface. It has all the usual features such as different writing modes, auto-save, word count, and advanced functionalities like Markdown support. It allows version control for documents and can also synchronise over Dropbox. Additionally, the app also features a pop-up thesaurus and dictionary.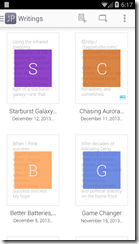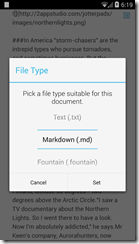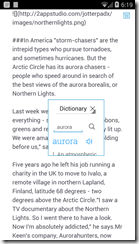 More features are available in the paid creative version of the app.

Calorie Counter- MyFitnessPal (
Free
)
If staying fit and healthy is your resolution for the new year and you intend to stay motivated about it, MyFitnessPal will be handy for you. As the name suggests, the app acts as a user's diary to count calories based on food intake and exercises performed. The app can also connect to user's friends, to help them track and motivate each other.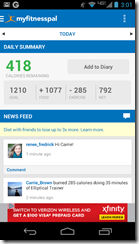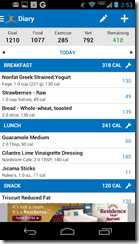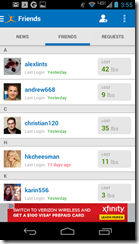 The app also syncs across multiple devices and the official website, so users can track their fitness goals from a variety of locations.

Recollect (
Free
)
Conventional to-do apps allow users to list all their tasks for a day or more, after which they have to manually look for unfinished items on their list. Some apps offer time-based reminders, but wouldn't it be easier to get a notification to complete a task at the right place and the right time? Recollect is a to-do app that allows users to enter the location where a task must be performed, such as 'house', 'office', 'market' and others.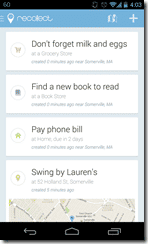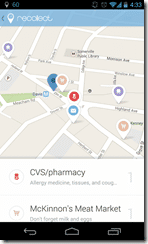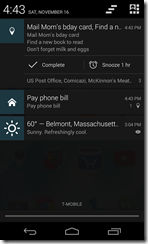 This is the first edition of the app, and the developer has promised to offer more useful features like checklists, recurring tasks, and multi-device sync in future updates.
Doesn't it annoy you when you're using your phone and a loud ringtone or message alert interrupts you midway? Well, Shush avoids this situation by automatically putting your device on silent (or vibrate) when it's in use. Once your phone is in standby mode, the app switches the profile to the most recent non-silent profile.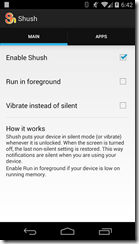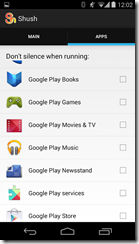 With an in-app purchase, Shush also allows users to configure some exceptions to this rule.
Games

Subway Surfers (
Free
)
If you're a fan of endless runner games, you must have played Subway Surfers. If you haven't, then now is the right time as the game is on a world tour and this latest update adds Mumbai as a new location. The gameplay remains the same, i.e players have to dodge trains and avoid getting caught by the police, while collecting coins and other bonuses at the same time. However, the visuals are have been revamped to include Mumbai locals trains, fruit vendors by the side and many smaller details.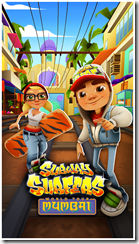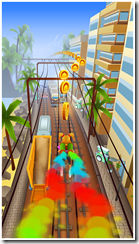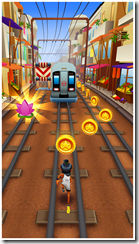 The game has also added a new Indian character, Jay, who looks remarkably similar to the athlete Milkha Singh, played by Farhan Akhtar in the Bollywood hit
Bhaag Milkha Bhaag
.