"The Aqua Trend is a compelling option if you're looking for a phone priced south of Rs 10,000"
The sub-Rs 10,000 smartphone segment in India is experiencing a resurgence with devices offering powerful hardware without making any compromises. This is apparent from the fact that the category saw the most number of launches as well as garnered the highest user interest in the H1 2015. However, with so many brands and smartphones present, it becomes an intimidating task to find the best option.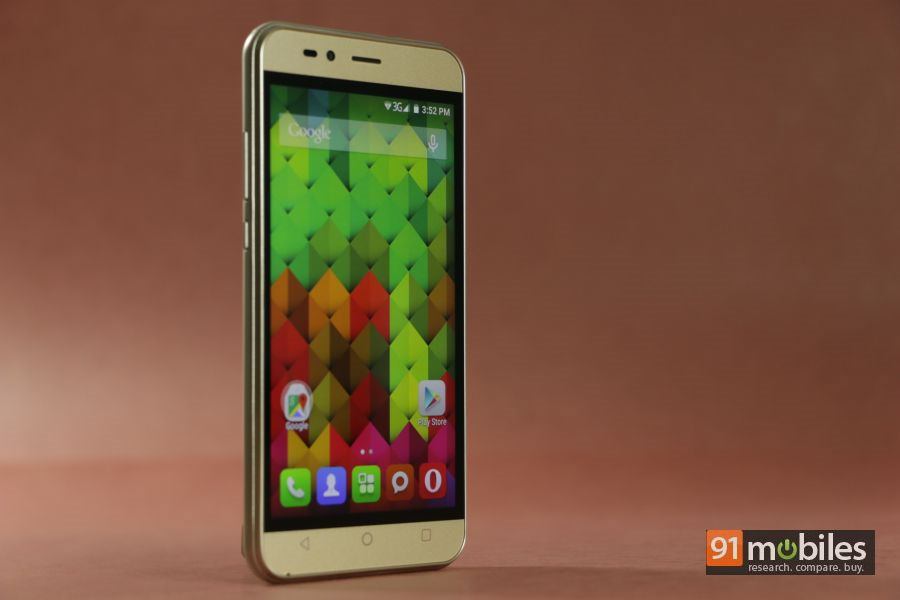 Intex's latest offering, the Aqua Trend is a worthy device to check out in this price bracket with its sticker price of Rs 9,444. Wondering why? Well, we have listed down the top five reasons to go for the Intex Aqua Trend.
Compact and stylish
Phablets are great from the perspective of consuming multimedia content, but they aren't ideal options as far as pocketability and one-hand usage is concerned. The Intex Aqua Trend however, doesn't follow the large-screen fad and sports a 5-inch display panel, offering the perfect balance between usability and screen size. The display bears HD resolution, which with the pixel density of 294ppi, should deliver crisp text and impressive visuals.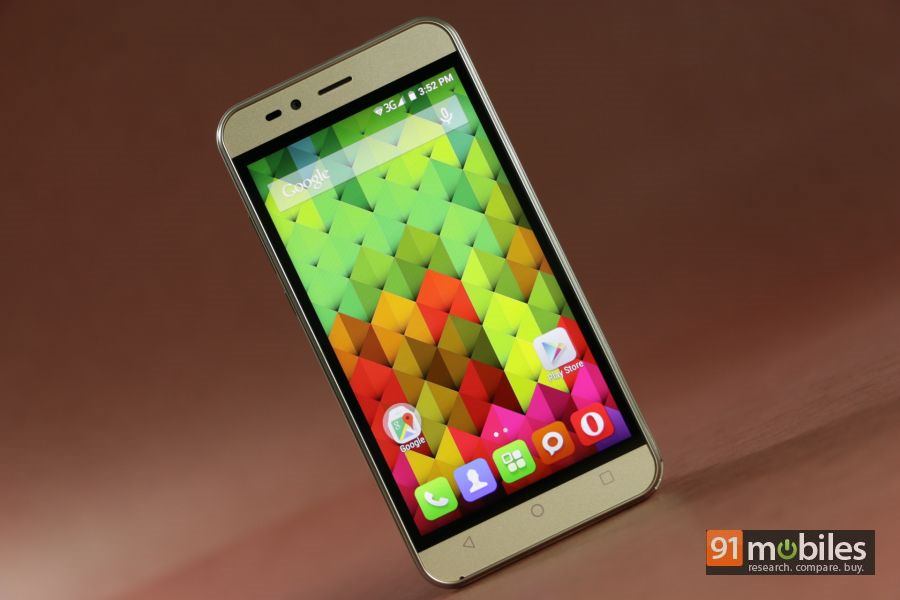 The smartphone is also quite slim with its frame measuring 8.9mm and is available in variety of colours to suit everyone's needs – black, silver, grey or gold.
A capable performer
Smartphones have come a long way from being communication devices to replacing our computers to some extent. The internals of a phone play a crucial role to enable that and Intex has made sure that the Aqua Trend can manage anything you throw at it. It comes equipped with a MediaTek MT6735 chipset, which offers four cores running at 1.3GHz. The processor is mated to a Mali-T720 MP2 graphics unit and 2GB RAM. The ample amount of RAM should be able to handle multiple apps together.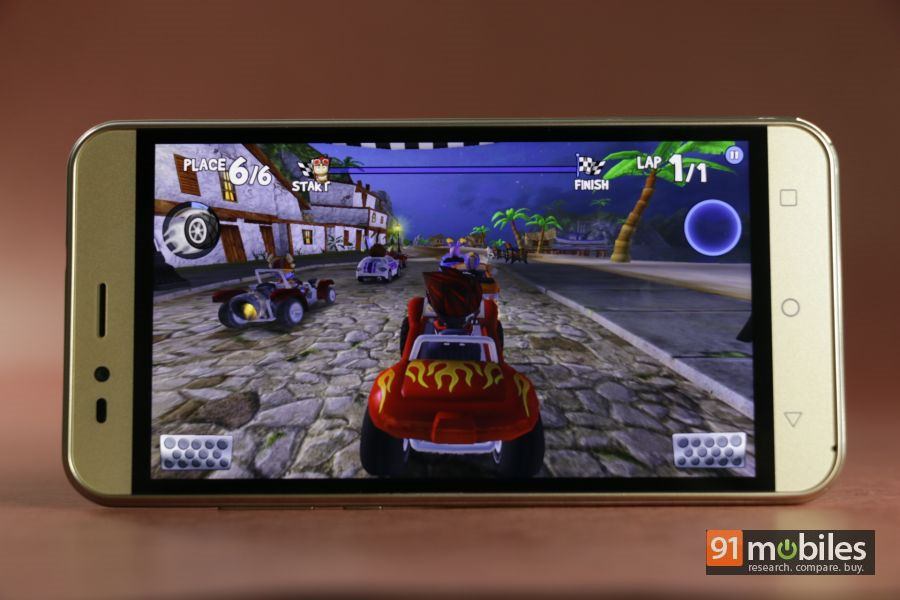 Along with the performance, storage is also important since all your apps and media reside on it. The Intex Aqua Trend ships with 16 gigs of flash memory for the same, which should meet most users' requirements. Furthermore, you can top the storage by another 32GB by sliding in a microSD card.
Ready for the future
If you're purchasing a new daily driver, it won't be a bad idea to make sure whether it'd be able to serve your needs in the future. The Intex Aqua Trend definitely meets this criteria. The MediaTek processor powering the handset is 64-bit compatible, which means that it can make full use of Android 5.1 Lollipop which has 64-bit support. Theoretically, 64-bit CPUs would be able to work twice as fast when compared to 32-bit silicon. Though quite a few apps don't support this architecture yet, it's only a matter of time before we see developers moving towards harnessing more processing power for smoother working of their titles.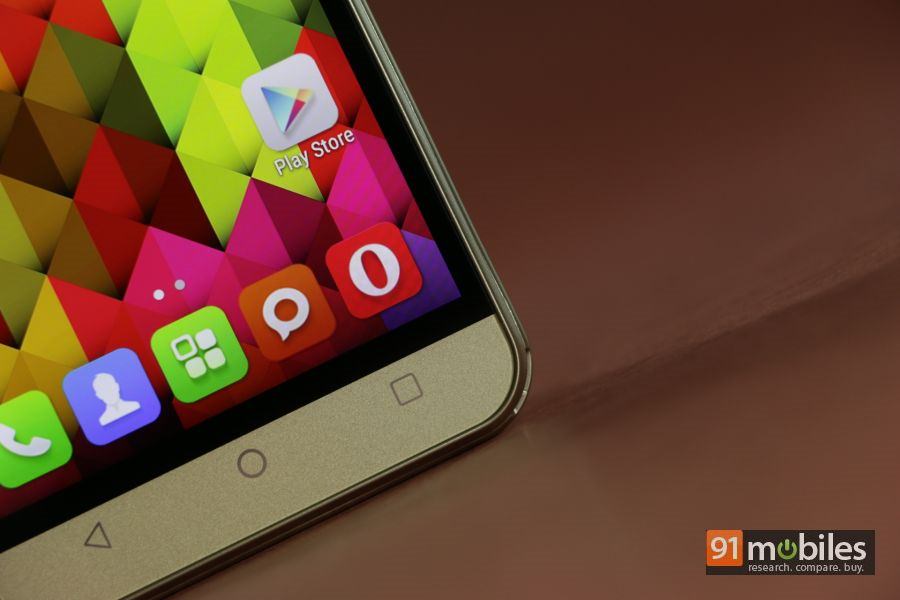 Having rolled out its 4G network across many cities across India, Airtel is boasting that its mobile network offers the fastest data speeds. Vodafone and Reliance Jio are also expected to launch their 4G networks by the end of this year. This means that 4G networks would soon become more commonly available, and hence you should purchase a smartphone that supports the same. The Intex Aqua Trend supports 4G and is compatible with both TDD and FDD LTE bands in India.
A camera in your pocket
Thanks to capable snappers packed in modern day smartphones, photography has almost become a second nature for a majority of users. The Intex Aqua Trend also promises a good experience, with its pair of 13- and 5-megapixel cameras at the back and front respectively. The primary camera also gets help from a dual-colour LED flash to capture images in low-light conditions. The camera app comes with the usual modes and options such as touch to focus, smile detection, HDR, etc. You can also record videos of up to 1080p resolution (at 30fps) with the main camera. With its 5MP secondary camera, you can also be sure of impressive selfies.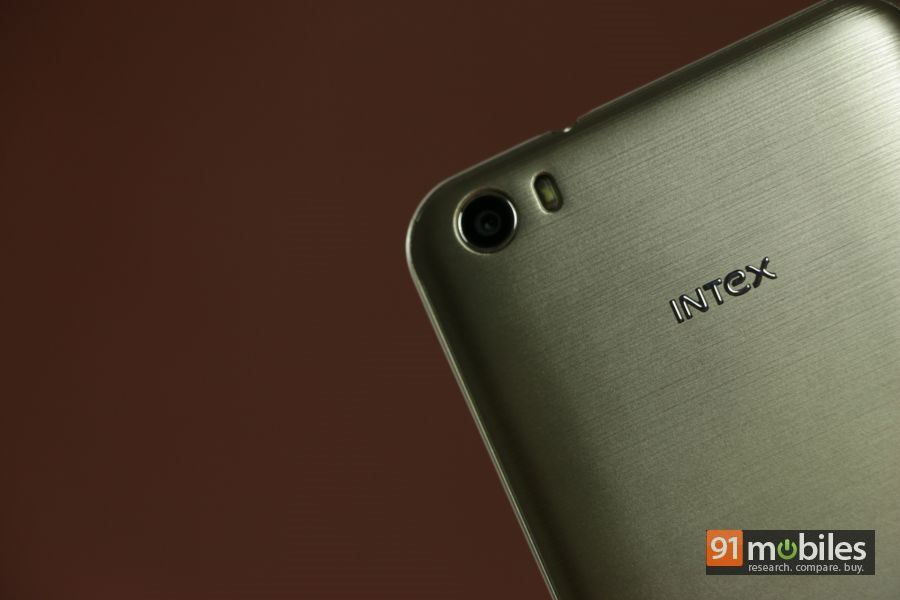 Software that adds to the user experience
As mentioned before, the Intex Aqua Trend comes with most recent version of Android, i.e. v5.1 Lollipop. The UI gels with Android's ethos and sticks to Material Design. Most of the interface is stock, though the icons are colourful and look pleasing to the eyes. The Indian manufacturer has also added some useful apps in the device such as Clean Master, NewsHunt, Quickoffice, etc.
The smartphone also supports a variety of gestures, even when the screen is asleep. You can wake it up by a double tap, and swipe left or right for switching songs. It also lets you access apps directly by tracing different characters – 'c' for opening camera, 'e' for browser, and 'm' for music among others. You can also use gestures to move photos in gallery, change songs in the music list, flip the phone to silence an incoming call, etc.
There's more to the Intex Aqua Trend than just the above reasons, such as its promise for good battery life with its beefy 3,000mAh battery. Also on offer are numerous options to stay connected – dual-SIM support, Wi-Fi, Bluetooth, GPS and HotKnot. All these things make the Intex Aqua Trend a compelling option to choose if you're looking for a phone priced south of Rs 10,000.