"The Huawei P9 offers an unmatched level of performance, while being encased in a beautiful metal design."
When you're in the market for a new smartphone, you might find yourself spoilt for choice. Finding the right smartphone for yourself can prove to be a tedious task, especially with the plethora of new handsets hitting the shelves each day. But among these wide variety of devices, there are some which attract more attention than the others. These are devices which boast some standout features which separate them from their counterparts.
The Huawei P9 is one such device. When we tried to find what makes this new smartphone special, we found not one but lots of good reasons why it should be the next device in your pocket. Here, we'll be highlighting five of the top reasons…
A compact smartphone, clad in metal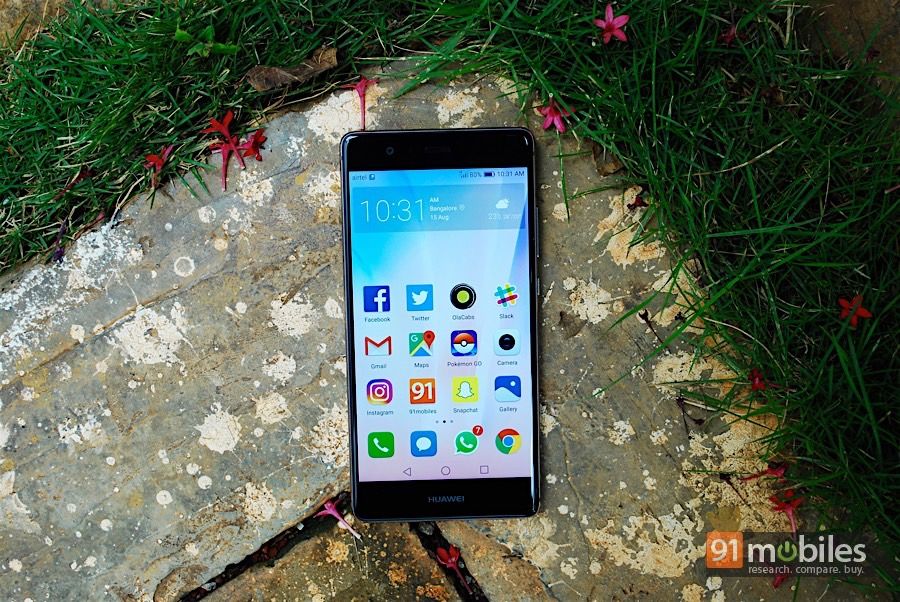 It is remarkable how much effort Huawei puts into each of its smartphones. We have been impressed by the build quality and design of Huawei phones before, but with the P9, the company seems to have gone one step further. First and foremost, the P9 is a perfect companion for one hand usage with its 5.2-inch display. The screen size is neither too small, nor too big… it's just perfect. And, add to that the fact that the phone features a metal unibody design that speaks of sheer premiumness and quality. Small touches like a flush camera module and high polished brushed hairline design are testaments of the fine craftsmanship.
Overall, if you have the Huawei P9 in your hand, you're sure to turn some heads your way.
Two is better than one when it comes to cameras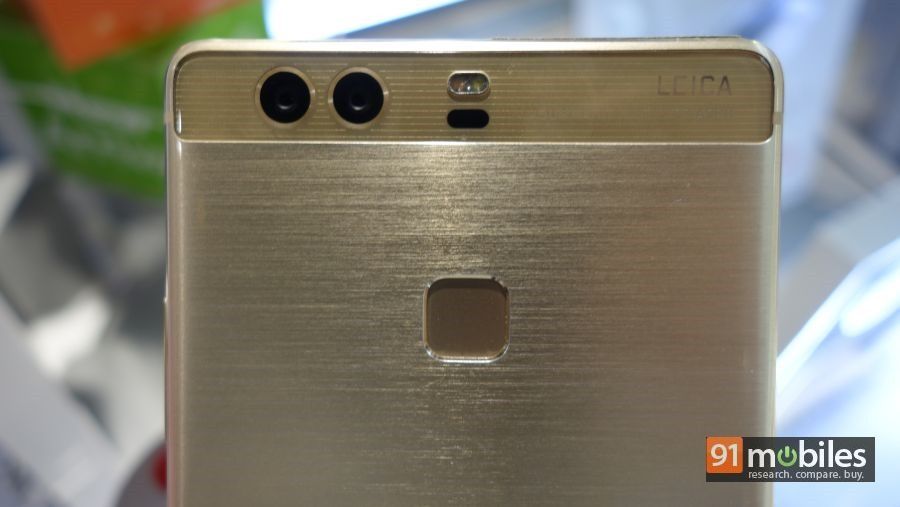 One of the key highlights of the P9 is its dual-camera set up. Yes, you read that right… the phone sports not one, but two 12MP sensors at the back. The sensors are certified by Leica, a renowned brand in the field of photography. The two sensors have an aperture of f/2.4 and feature a large pixel size to capture more light. The dual cameras work in tandem as one of the sensors captures monochromatic pictures, while the other handles RGB pictures, and when combined together, they give you more true-to-life images. The company has even included a professional mode giving its users full control over settings like ISO, focus, shutter speed and exposure, among others. And if you're more into selfies, the P9 greets you with an impressive 8MP selfie camera on the front.
Powerful hardware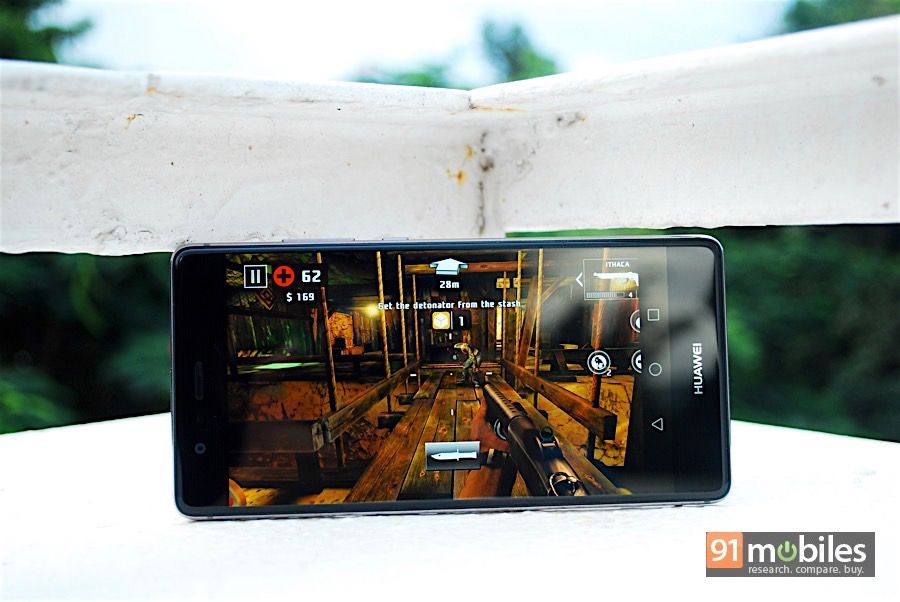 Good looks… check. Good camera… check. But what about the performance of the phobe? Thanks to Huawei's latest HiSilicon Kirin 955 SoC, the Huawei P9 is second to none when it comes to raw power. The 64-bit octa-core processor is based on 16nm architecture and is aided by a generous 3GB of RAM. Multitasking is a breeze, and app transitions are as smooth as butter. A fingerprint scanner, a full HD Super AMOLED display, dual SIM capabilities, a USB Type-C port… you name it and the Huawei P9 has it.
Useful software features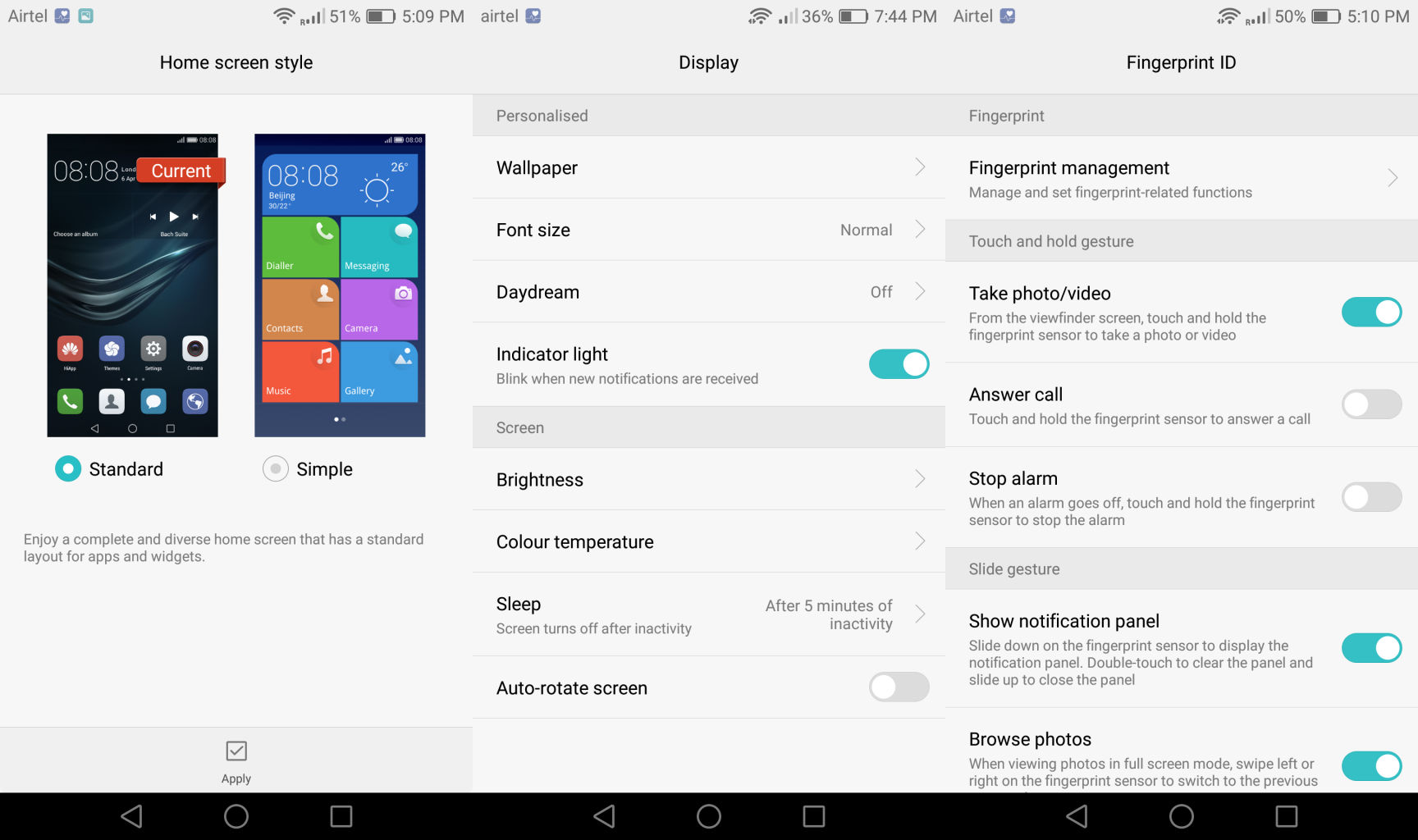 Huawei has thrown in a bunch of interesting features in the P9. The phone runs the brand's latest iteration of EMUI 4.1 built on top of the latest Android 6.0 Marshmallow. EMUI brings with itself a wide array of features designed to elevate your smartphone experience. These include fingerprint sensor gestures, one-hand mode and a floating dock to make navigation easier, as well as customisation options to choose the colour temperature or the navigation button layout. In fact, the list goes on and on. With Emotion UI 4.1, Huawei has given more power to its users than stock Android.
Good battery life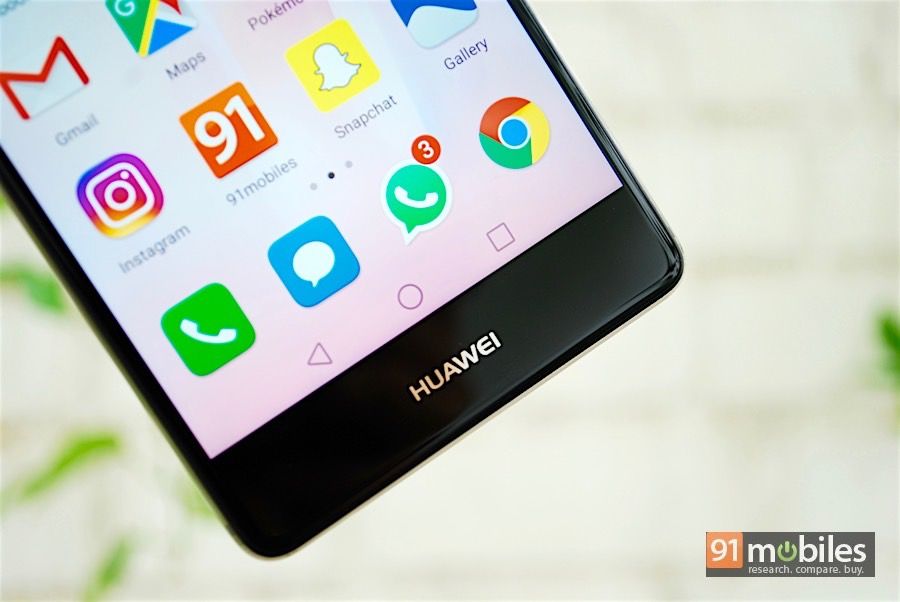 The Huawei P9 might have one of the most powerful processors out there, but it's of no use if the battery life is not equally impressive. Thankfully, the combination of a 3,000mAh battery and EMUI's battery saving options have resulted in a decent battery life for the P9. The energy efficient Kirin 955 SoC further adds to the cause of a good battery performance. EMUI can inform you about apps which are draining your battery in the background.
It's interesting how other manufacturers have moved towards bigger batteries, while Huawei has stuck with battery optimisation and has still achieved an impressive increase in battery life for its smartphones. At the end of the day, it has paid off, as expected.
The Huawei P9 is an all-round performer. The phone has a lot going for it, be it the looks, camera, performance or battery. The brand has worked quite hard at all aspects of the device, and it clearly shows. The handset has been priced at a sum of Rs 39,999 and will be available in Titanium Grey, Mystic Silver or Prestige Gold hues.