Here's a look at the top five Google Chrome extensions for the office. Google Chrome is the browser of choice for many of us, and its large selection of apps, extensions and themes in the Chrome Web Store makes it even more powerful. If you use Chrome in the office, there are a bunch of extensions you can add to your browser to increase productivity, back up data and protect your privacy. Here's our shortlist of the top five Chrome extensions for the workplace.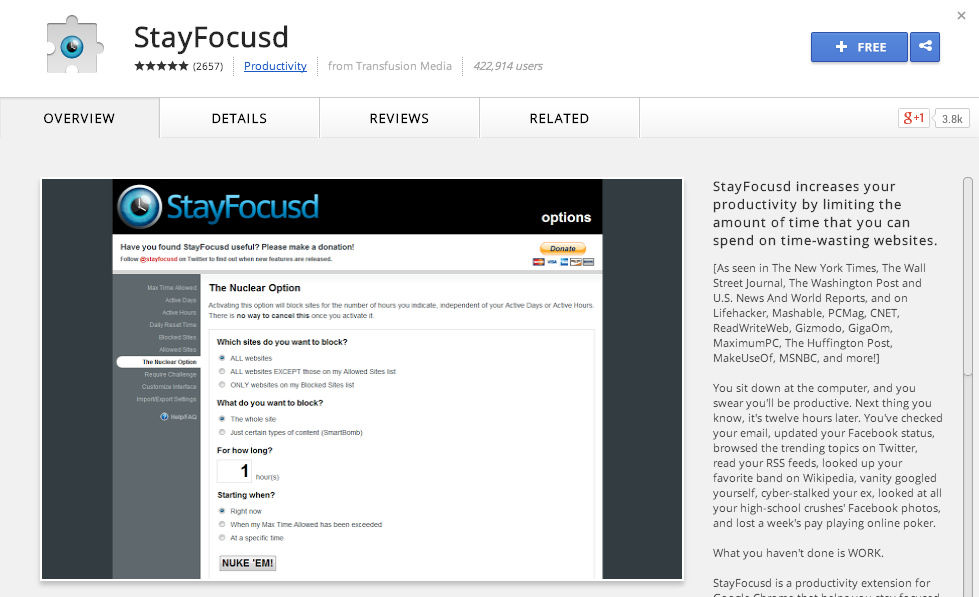 If you're a chronic procrastinator who would rather while away hours on the internet than work, StayFocusD is a useful extension to minimise distractions. It lets you specify time limits for 'time wasting websites' to help you concentrate on the task at hand. Once you cross the limit, those websites will be blocked for the rest of the day. You can block entire websites, specific webpages and even media like photos and videos.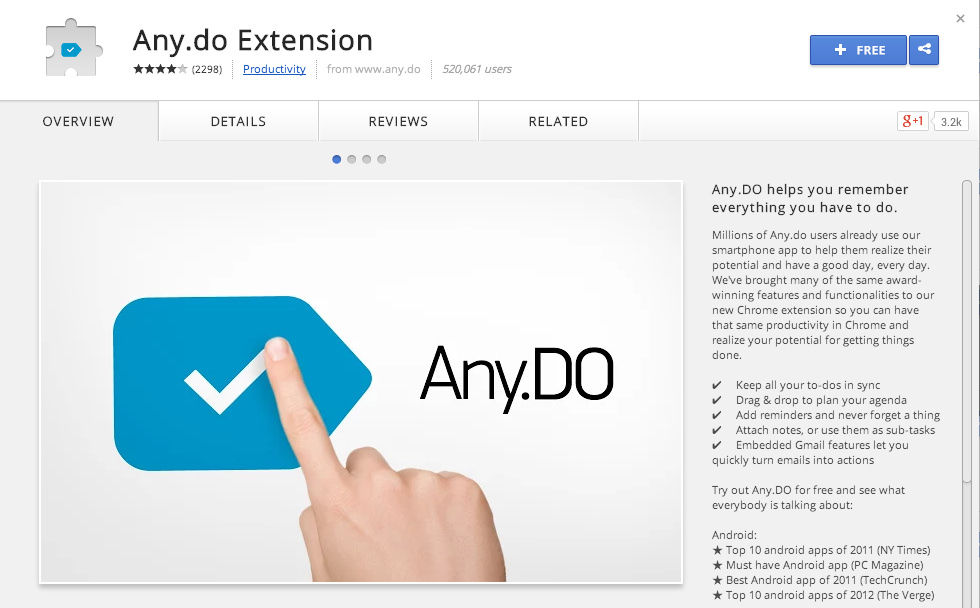 If you can't function without a to-do list, the Any.do extension is a useful addition to your browser. It's already available as an app on Android and iOS, and the Chrome extension keeps your tasks in sync. You can easily view your to-do list by clicking on the extension, and even use it to set up reminders and attach notes. It's also heavily integrated with Gmail, letting you turn your emails into actions instantly.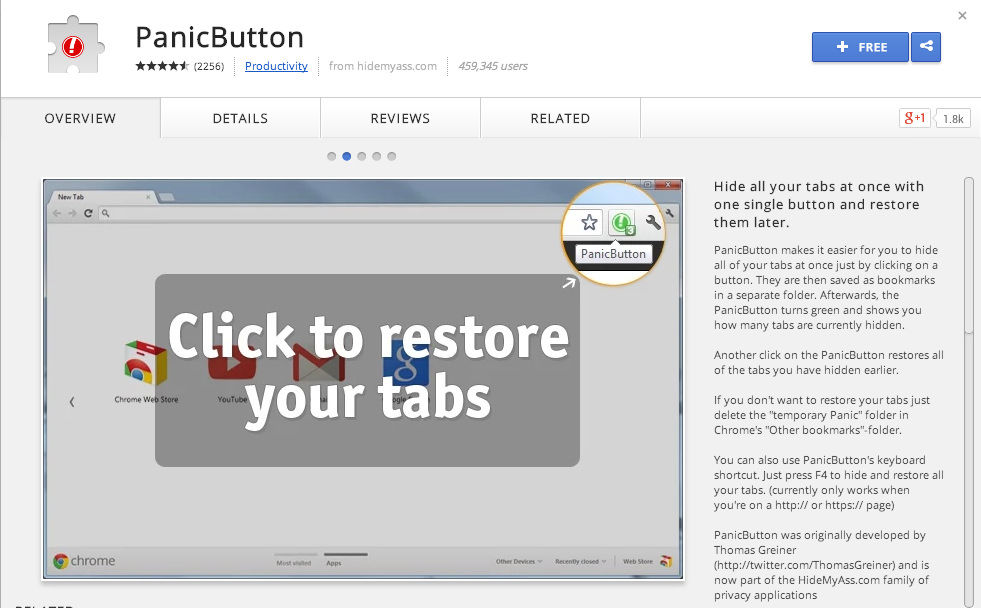 We all slack off at work sometimes, but getting caught for it can have some serious consequences. To help you avoid a sticky situation with your boss, popular web proxy HideMyAss.com brings you the Panic Button extension. It lets you hide all open tabs at the click of a button, saving them in a bookmarks folder for later. Once the coast is clear, you can restore your tabs, or delete the temporary file altogether.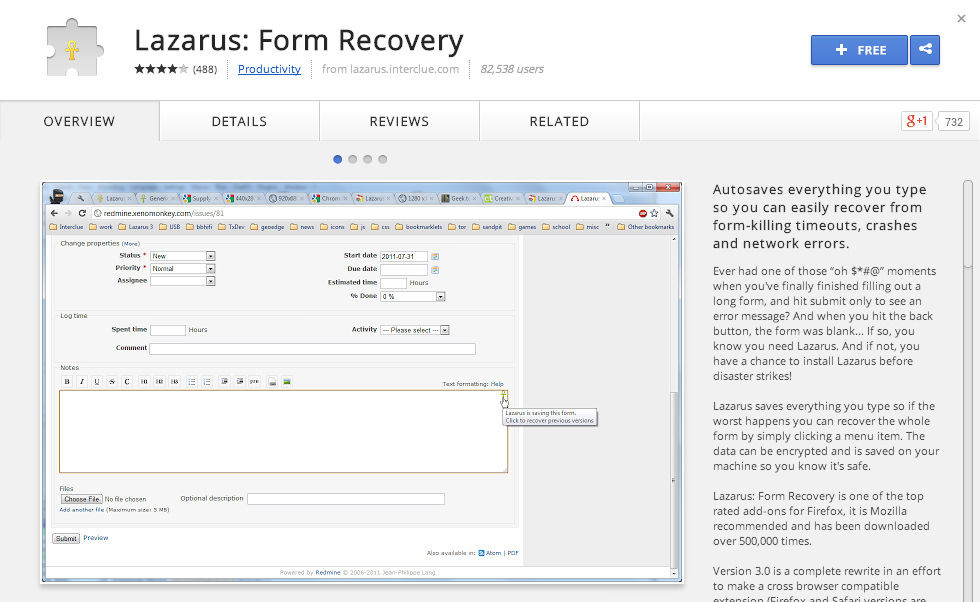 Filling out forms can be time-consuming and painful. But filling out a form and having it disappear is much worse. Enter Lazarus, the extension that saves a copy of everything you type in your browser. If there's a crash, you can recover everything with a simple click. And to banish security concerns, Lazarus saves all your data in an encrypted form.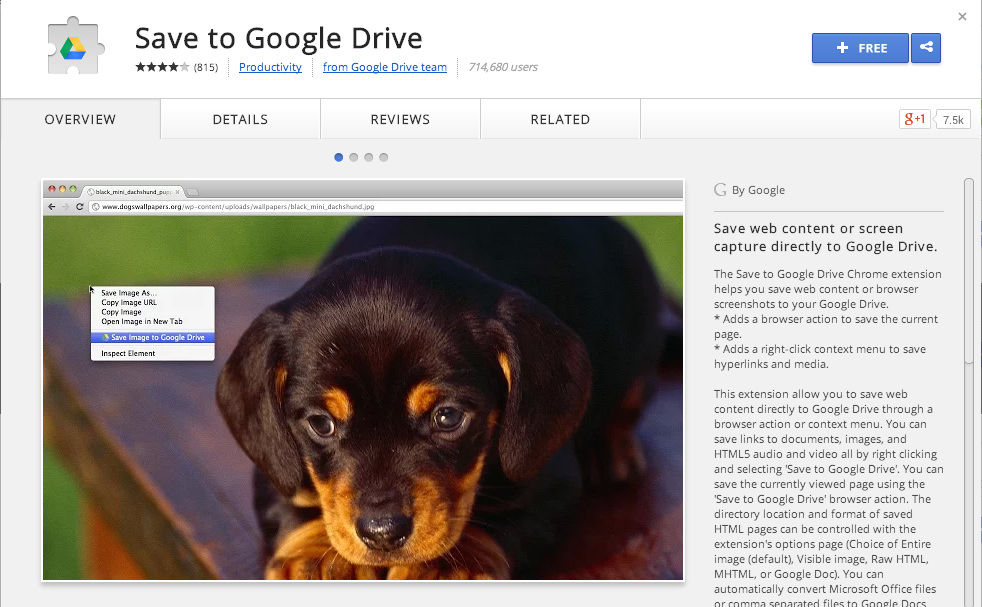 Google Drive is used in many workplaces, and this extension is a useful add-on. It lets you save a snapshot of an entire web page by stitching multiples screenshots together. You can also right-click to save links to documents, images, videos and audio. Once you've saved a file, you can go into your Drive to view, rename and share it. Do tell us how you like our choices for Chrome extensions for the workplace. Use the comments section if you have any more suggestions, or let us know if there's something we've missed.