Convertible laptop – tablets, better known as hybrids are the latest trend in the digital market. The idea behind the technology is that at the press of a button you can detach the screen from the keyboard dock (or at least hide the keyboard dock) and use it as a fully functioning touchscreen tablet.The idea has fast caught up with the technology companies that are innovating further in this theme and creating new hybrids with better functions. We have made a list of the 5 best laptop-tablets hybrids in India. All the hybrid laptops currently available come with Windows 8 operating system. The convenience of a convertible laptop is that you can leave behind the keyboard when you don't need it or if it is inconvenient to carry.
---
1. Asus Taichi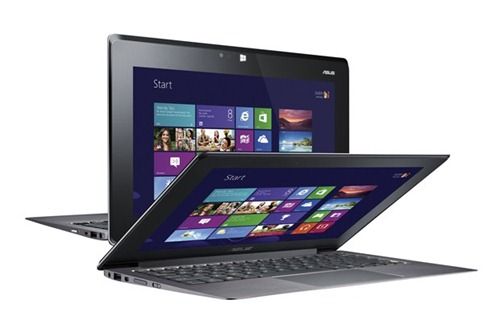 The Asus taichi comes with a full backlit Qwerty keyboard and trackpad when used as a laptop and when the screen is detached it functions as a full touch tablet with multi-touch featuring 10 fingers Touch FHD. The Taichi has a 13.3 inches HD touch screen with resolution of 1920×1080. It is powered by a Intel Ivy Bridge Core i7 processor with 4GB of RAM and Intel HD Graphics 4000 graphics card. The Taich has a 5MP Autofocus 1080 pixel camera and a front facing camera with 720p HD web camera. It will come with two options of hard drive including 128GB SATA III SSD and 256GB SATA III SSD. It comes with a battery that lasts up to 5 hours. It has great features but the price is quite steep at Rs. 1,39,999.
---
2. Dell XPS 12 Convertible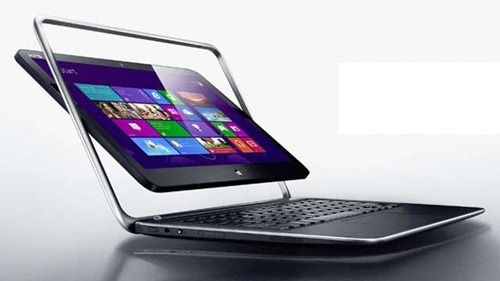 Dell was the first company to launch a Windows 8 device in India, when it brought the XPS 12 Convertible hybrid to the market. The screen in the XPS 12 is mounted on hinges, so it swivels freely within the aluminium frame that surrounds it. It sports a Full HD 12.5 inch multi-touch capacitive touchscreen with screen resolution of 1366 X 768. It is powered by an Intel Core i5 processor along with 4GB of RAM and integrated with Intel HD 4000 graphics chip. It has a battery life of about 4 hours. The XPS 12 comes only with a front camera for video calls. It comes with built in storage of up to 256 GB SSD. It does not have a very powerful battery and comes at a price of Rs. 89,990.
---
3. Samsung ATIV Smart PC Pro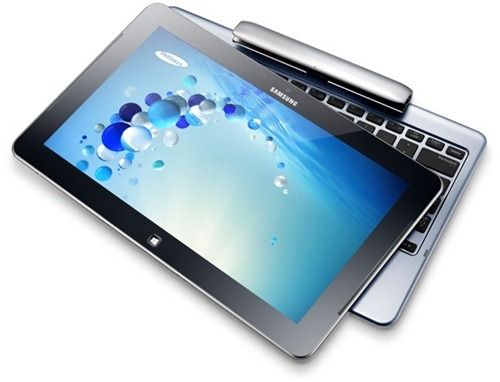 The ATIV Smart PC Pro has a 11.6 inch PLS LCD capacitive multi touch screen with display resolution of 1920 x 1080. The hybrid is built with Intel core i5 processor and Intel HD graphics card with 4GB of RAM. The ATIV Smart PC Pro has a back camera of 8 megapixel with autofocus and a 2 megapixel front facing camera that can be used for video chats over Skype or other VoIP clients. It comes with a 256GB SSD inbuilt memory and has battery life of up to 13 hours. The hybrid costs around Rs. 75, 990.
---
4. Lenovo Ideapad Yoga 13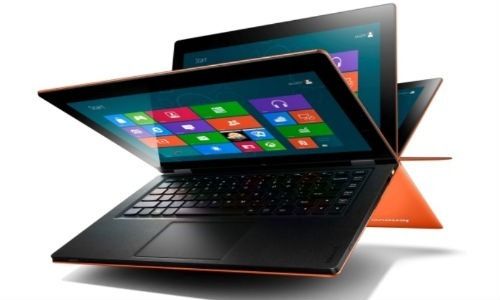 True to its name, the Ideapad Yoga 13 has flexible body with a unique hinge that lets the touchscreen display fold 360 degrees. The Yoga 13 has a 13 inch screen that supports 10-point multitouch with display resolution of 1600 X 900. It has 1.7GHz Intel Core i5-3317U processor built in with 4GB of RAM. It comes with 1MP HD front camera which can be used for video chats. It comes with 256 GB SSD built in memory and gives a battery life of up to 8 hours. The Ideapad will cost around Rs. 89,990.
---
5. HP Envy X2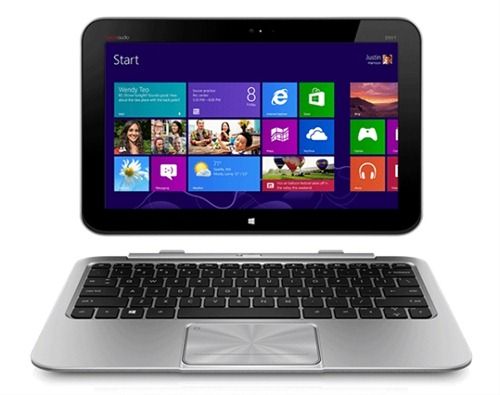 The Envy X2 has 11.6 inch touchscreen with resolution of 1366 X 768. This hybrid is powered by Intel Atom 1.8GHz processor and has 2GB of RAM. It has an 8MP camera at the rear and a 1080p HD camera at the front for video calling. The hybrid is powered by 1.8GHz Intel Atom Dual-Core processor supported by 2GB of RAM. It has very low internal memory when compared with its peers at 32 GB SSD and 64 GB SSD options. However, the Envy X 2 is featured with great features like Beats Audio, Near Field Communication (NFC) technology that lets users share files, photos, contacts and URLs, with a simple tap. It is one of the cheapest hybrid in the category at Rs. 48,200.