There are many customization options are there for Android devices in the market. If you are impressed with voice assistant application of iPhone called Siri then you should totally check out this post regarding top 5 best voice assistant applications for Android. We are here presenting you top 5 voice assistant apps that you can have on your Android devices. Voice assistant apps can help you to do several things with your device without touching the screen and typing anything. You can use voice apps to search with Google, type messages and all. We are going to discuss top 5 apps for voice assistance on Android devices with features and download link below. Spot 5 – Everfriends Virtual Assistant – The fifth app on our countdown is Everfriends which is a cool voice virtual assistant app for your Android device. There are many types of characters to choose from in this application. Mainly this app delivers you the usual stuffs that you want to know like weather forecasts, web searches and all. So using this application is real fun on android devices. It is free to use with limited features and if you want full features than you will have to buy its Pro version. Totally check out the download link and see if it is useful for you.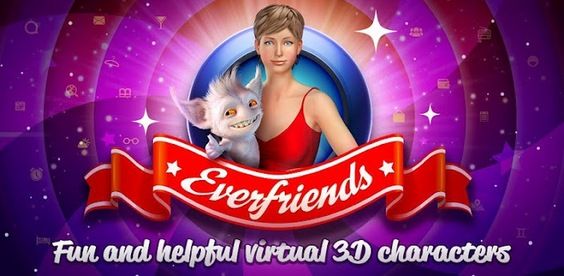 Our Ratings – 3.8/5
Download Link
Spot 4 – Skyvi –
This is another cool voice assistant app for Android which allows you to do several things. You can do a lot of things with this app like, update your Facebook & Twitter status, find places and all. There are different types of Add-ons are also there to use with this voice assistant app on your device. This app provides you a little different experience than other apps in the market. It is currently in the beta version and free for a limited time. So you should totally check out Skyvi voice assistant app for Android because of its useful features.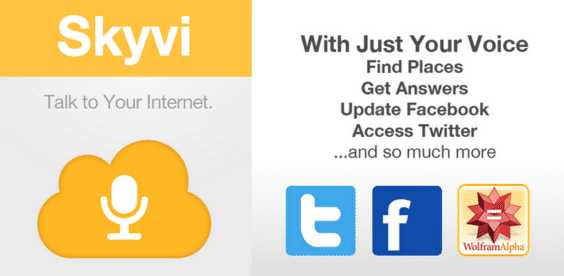 Our Ratings – 4/5
Download Link
Spot 3 – Vlingo Virtual Assistant –
Third spot on our countdown is taken by Vlingo Virtual Assistant for Android. Vlingo is on the android market from a long time and developers of this app are updating it from time to time. Vlingo allows you to do a lot of things with your voice on your android device. You should totally check this application out because of its cool features and all. Experience of this this app on Android devices is pretty good because it is having less bugs than other apps in Google Play Store.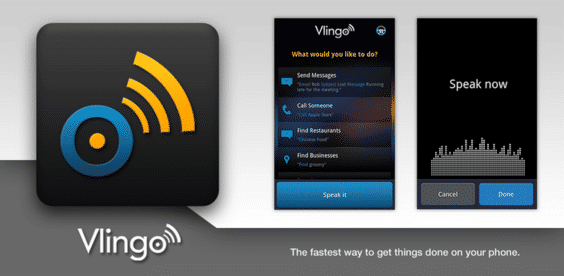 Our Ratings – 4.5/5
Download Link
Spot 2 – Eva and Evan voice assistants –
The second spot on our countdown of top 5 best virtual assistant apps on Android devices is taken by Eva and Evan voice assistants. These two assistants for Android are among most popular Android voice assistants. Well this app is having a little bit higher prices on the market but you will surely not regret after buying it because of its features. There are different versions of this app in the market. You can either have Eva or Evan as your voice virtual assistant on your device. It is having good animations that look pretty good to use on your device.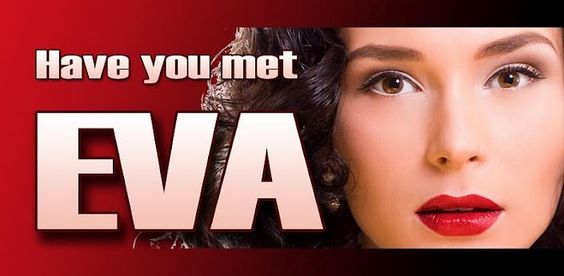 Our Ratings – 4.6/5
Download Link
Spot 1 – AIVC Voice Assistant –
Well here it is the first app on our countdown guys. This app is called Artificial Intelligent Voice Control in short AIVC is a powerful Android app for voice assistance. There are lots of commands to use with this app on your device. If you will ask any question to this app then it will reply you perfectly. So if you are looking for Siri type assistant on your Android device then you should totally try out AIVC voice assistant for Android.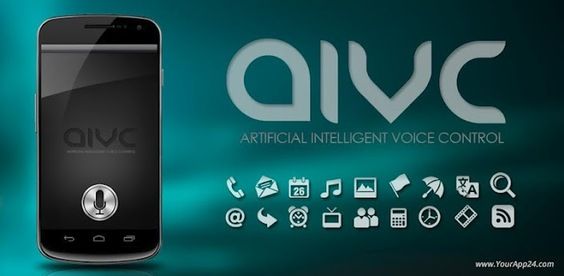 Our Ratings – 4.9/5
Download Link