The dual-SIM mobile market is growing rapidly in India. Everyone wants more out of his or her spending on a mobile handset. Also, carrying two mobiles together is a bit out of fashion. Today, we are discussing in this post the top 5 dual-SIM Android smartphones in the Indian market. Below are the details arranged categorically from low price to high:
Spice MI-350N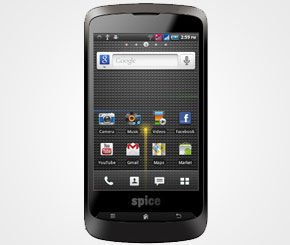 The phone of course got a stunning look with metal aluminum finish and rubberized coating. It runs on Android 2.3 Gingerbread OS and features 3.5-inch touchscreen with 320×480 pixels screen resolution, 3.15 megapixel camera, 188 MB internal memory, 32 GB expandable memory, Wi-Fi, GPRS, EDGE, 3G, Bluetooth and USB port. Price of Spice MI-350N The price of Spice MI-350 in Indian market is currently Rs 7710
Micromax A75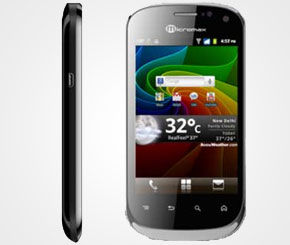 Also known as Superfone Lite A75, the Micromax A75 is one of the best dual-SIM smartphone in the Indian market boasting striking 3.75-inch capacitive touchscreen. It runs on Android 2.3 Gingerbread OS and is powered by 650 MHz processor. It is equipped with 256 MB of RAM and features Wi-Fi, 3G, GPRS, Bluetooth, 3 megapixel rear camera along with a front camera for video calls, and internal memory of 190 MB. Price of Micromax A75 Micromax has price tagged the Superfone Lite A75 in Indian market for Rs 8,900.
Samsung Galaxy Y Duos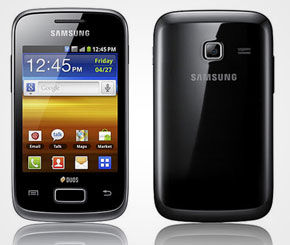 This is Samsung's first dual SIM smartphone that was full-touch. It offers using of data as well as call equally good to maintain a work life balance. Samsung Galaxy Y Duos runs on Android 2.3 OS and is powered by 832 MHz processor. It has got a RAM of 512 MB. Boasting 3.1.4-inch QVGA touchscreen, the phone features 3.15 megapixel camera with Geo-Tagging, expandable memory of up to 32 GB, GPRS, EDGE, Bluetooth, Wi-Fi and a microUSB port. Price of Samsung Galaxy Y Duos In Indian market the Samsung Galaxy Y Duos is price tagged Rs 10,490.
LG Optimus Net Dual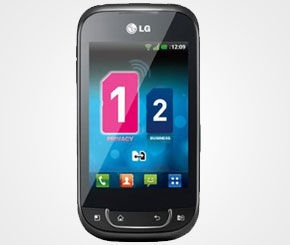 This is the successor of LG Optimus Net and is powered by 800 MHz processor and 512 MB of RAM. It runs on Android 2.3 Gingerbread OS. LG Optimus Net Dual features 3.2-inch HVGA display, 32 GB expandable memory and 3.2 MP camera, Bluetooth, GPS, Wi-Fi and 3G. Price of LG Optimus Net Dual LG Optimus Net Dual is priced Rs 10,499.
Motorola Milestone XT 800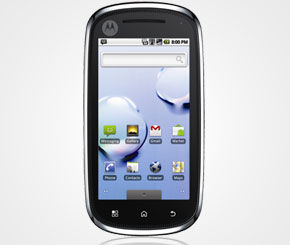 Motorola is to be appreciated here. It is the first company to launch in India a dual-SIM smartphone. The Motorola Milestone XT runs on Android 2.0 OS and is powered by 550 MHz Cortex-A8 processor. It has got 512 MB of RAM. The device is not only limited to GSM customers. The dual SIM is for CDMA as well as GSM connection. Boasting 3.7-inch display, the Motorola Milestone XT 800 features 5 megapixel camera with dual LED flash, GPRS, Bluetooth, EDGE, Wi-Fi, microUSB port and expandable memory of up to 32 GB. Price of Motorola Milestone XT 800 Motorola has price tagged the Milestone XT 800 in the Indian market as Rs 15,300