When they were launched for the first time, the tablet industry did not find the warm reception that every new gadget receives with many questioning its usefulness. However, like all devices, people discovered many new ways of using the devices. If you go to a hairdressing salon, the hairdresser will show you a suitable hairstyle for you on their tablet, restaurants have started using them instead of menu cards. These are of course commercial uses, at an individual level, tablets are great travel companions with longer battery lives than the smartphone and can be used for browsing the internet, playing games and watching videos. Also, with the bigger screen and a compact body, these activities can be a delight. Android tablets, with their versatile features and ease of use are great coffee table devices which many urban mums use to keep their kids occupied with on the children centric apps. These devices have found their way into households, the college students backpack and also the businessman's file. We have made a list of the Top 5 Android tablets under Rs 20000 for April 2013. 1. iBerry Auxus Core X4 3G (Rs. 15, 990- Rs. 16, 990): This device offers 3G voice calling facility and internet browsing. The tablet has the hardware to support all the features it offers, thus eliminating the need for any other mobile device while on the go completely. It has a sturdy body with a large display offering great viewing and easy navigation on the device.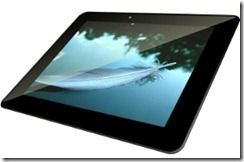 Its key specifications are:
Voice calling
9.7inch IPS Display
Android 4.0 ICS OS
2.0MP rear camera, 0.3MP VGA Front camera
1.6 GHz processor, 2GB RAM
16GB internal memory, up to 32GB expandable
3G, Wi-Fi, GPS with A-GPS, Bluetooth
7200mAh Battery
2. Milagrow TabTop 10.4 16GB Wi-Fi and 3G (Rs.17,990 – Rs.22,989):
This device is an ideal replacement for the bulky laptop. It has great configuration and applications that will satisfy your every need. The device has a screen brightness adjustment sensor to help ease the stress of long hours. Also, it has a 2160p Super Quad HD with 3D decoder integrated which will give the user great multimedia experience.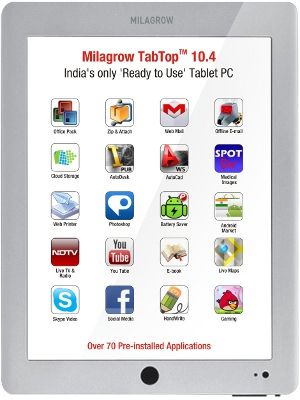 The main specs of this device are:
10.1-inch LED backlit touchscreen, LG IPS display
Android 4.0 ICS OS
1.2GHz Processor, 1GB DDR3 RAM
2MP front and back cameras
16GB internal memory, 2TB external memory support via USB
3G, 4G, Wi-Fi, LAN
8000mAh battery
3. WickedLeak Wammy Magnus (Rs. 15,499):
This is a recent device from WickedLeak and packs some really great specs to keep you hooked. This is the first quad core Android tablet from the company and it looks like they have pulled all the stops to make it a resounding success. It is the cheapest quad core device available in the market.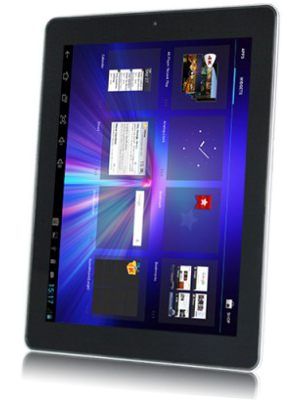 The main specs are:
10.1 inch IPS Display
Android 4.1 Jelly Bean OS
2.0MP rear camera, VGA Front camera
1.5 GHz quad processor, 2GB DDR3 RAM
16GB internal memory, up to 32GB expandable
Wi-Fi, 3G (via external dongle) and micro USB Port
8000mAh Battery
4. IBall Slide 3G-7307 (Rs. 15,999):
This device has a very unique ergonomic design in which the manufacturer has provided a handle like extension for landscape mode viewing. The device supports 3G voice calling and SMS support. It might appear a little bulky to carry, but the device feels just great to hold.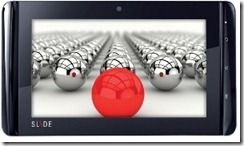 Its key specs are:
7 inch TFT Capacitive Display
Android 2.3 Gingerbread OS
2.0MP rear camera, VGA Front camera
1GHz processor, 512MB RAM
8GB internal memory, up to 32GB expandable
Wi-Fi, 3G (via SIM), Bluetooth
4400mAh Battery
5. Samsung Galaxy Tab 2 7.0 16GB (Rs.15,384 – Rs.20,499):
This is a great budget device from the house of Samsung and that with voice calling facility added. It has 3G connectivity as well making it a great replacement for a smartphone. In fact it is a versatile device that will be your best mate for entertainment and work, keeping you connected with the world in multiple platforms.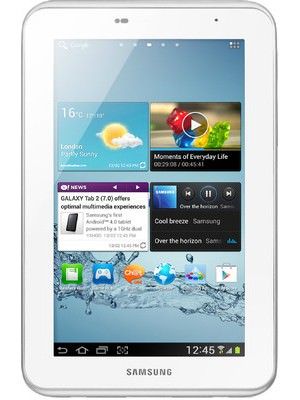 Its main specifications are:
7-inch PLS TFT touchscreen
Android 4.0 ICS OS
3.0MP rear camera, VGA Front camera
1GHZ dual core processor, 1GB RAM
16GB internal memory, up to 32GB expandable
2G Voice calling, 3G, Wi-FI, GPS with A-GPS
4000mAh Battery
The tablets in this category generally come with 3G connectivity option which allows high speed data transfer and fast internet browsing. Also, the Android features and user interface make it a pleasurable and uncomplicated experience. The tablet industry is launching a host of new tablets in this price range as it covers the price of all the great features and ensures customer satisfaction.