Tablets are especially popular amongst individuals who need to refer to their device frequently for laptop functions like using the MS Office applications, browsing the internet, playing games or watching videos, but do not want to be saddled by a bulky laptop. The high end tablets, mostly available in the market can be too expensive for an intermediate device like the tablet which lies between smartphones and laptops. Budget tablet perform all the functions, with very little compromise on quality. Hence, they are a rational choice for those who are not very brand conscious and are satisfied as long as their work is done. Android tablets are favored by most buyers for its versatility. It works efficiently, it is easy to use, loaded with applications and it offers the best service on a tablet of any price range. We have made a list of top 5 Android Tablets Under Rs. 15,000 for the month of April to help you pick the best.
Best Android tablets below 15k
1. iBall Edu-Slide i-1017 (Rs. 12,999):
This device was launched last month and as the name suggests its primary target audience are students. The company said that with this device they hope to complement the education system by offering students great learning experience with quality education content loaded on the device. However, this device is not just about education, its features such as the HD display means that the device will be a great companion for playing games and watching movies. A complete family package would be the right way to describe it.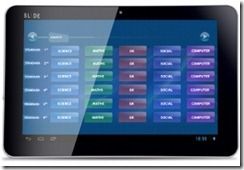 The key Specifications of this device are:
10.1 inch HD IPS touchscreen display
Android 4.1 Jelly Bean OS
1.5GHz dual core Cortex A9 processor, 1GB of RAM
2MP Rear Camera, VGA Front Camera
8GB Internal Memory, up to 32GB Expandable
3G (Via Dongle), Wi-Fi, Bluetooth and micro USB support
8000mAh Battery
2. Spice Stellar Pad Mi-1010 (Rs.12,689 – Rs.12,999):
This tablet resembles the iPad from many angles, and has a beautiful design with a matte finished silver back panel. Going by its looks, one cannot get a budget feel from the device. Even though it is a little heavily built, the device has a wide display that offers great ease of use with a friendly interface which is enhanced by the Jelly Bean's Project Butter Interface.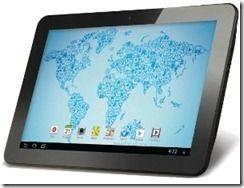 Its main specifications are:
10-inch HD IPS Display
Android 4.1 Jelly Bean OS
3MP Rear Camera, VGA Front Camera
1.5GHz dual core Processor, 1GB RAM
16GB Internal Memory, up to 32GB Expandable
3G (via Dongle), Wi-Fi, HDMI, USB
7600 mAh Battery
3. iBerry Auxus Core X2 (Rs.10,990 – Rs.11,999):
This device has a brilliant body with great finish that gives the user the feel of a high end tablet. It is not very bulky and its smooth finish gives the user a nice feel while using it. The high resolution display offers great viewing angles and the specifications afford a lag free, seamless browsing experience. The best feature is of course the voice calling facility which eliminates the need for carrying a separate calling device. Also, since the device is lightweight and easy to carry around, it is not a very cumbersome replacement either.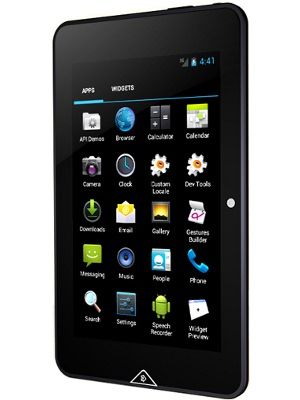 The main specifications of this device are:
Voice Calling
7.0 inch capacitive touch screen
Android 4.1 Jelly Bean OS
2.0MP rear camera, 0.3MP Front camera
1.6 GHz processor, 1GB RAM
8GB internal memory, up to 64GB expandable
3G, Wi-Fi, GPS, GPRS/EDGE, Bluetooth
4100mAh Battery
4. Samsung Galaxy Tab2 P3110 (Rs.12,307 – Rs.16,639):
This is the least expensive tablet available in the market from the Samsung range. However, the smartphone giant has not compromised on quality or performance to deliver the right price. It has a slim body which is lightweight and makes it easy to carry. The device has great multimedia feature, and the Android Jelly Bean upgrade makes this device timeless.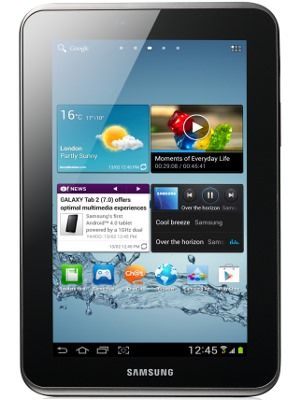 The key specs of this device are:
7-inch PLS TFT Display
Android 4.0 ICS OS (4.1 Jelly Bean Upgrade available)
1GHz Dual-Core Processor, 1GB RAM
3MP Rear Camera, VGA Front Camera
16GB internal memory, up to 64GB expandable
Wi-Fi, Bluetooth, GPS
4,000 mAh battery
5. Videocon 10 inch Tab – VT 10 (Rs. 10,600- Rs. 11,200):
This tablet marked the entry of Videocon's official entry into the tablet market. The tablet's display has been enhanced with Videocon's expertise in manufacturing high end TV displays. So, users can enjoy great viewing experience. The device is packed with useful features at a small price, which in itself is the biggest attraction point for the buyer.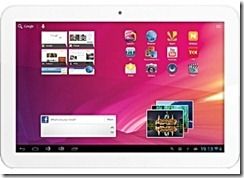 The key specifications of this device are:
10.1-inch IPS Capacitive Touchscreen
Android 4.1 Jelly Bean OS
1.5GHz dual core Processor, 1GB RAM
2MP Rear Camera, 2MP Front Camera
8GB Internal memory, up to 32GB expandable
Wi-Fi, HDMI, USB, 3G (via Dongle)
6800 mAh Battery
Budget tablets are garnering immense popularity amongst the Indian audience since they are inexpensive, stylish and useful. They are perfect entertainment device as the screen size is large enough to get a good view and the size of the device is small enough to easily carry it around. The budget range will continue to see new and better releases as this is the highest selling segment. So, you can go ahead and invest the best in this list or wait for newer innovation.