Phablets are no more limited to consumers with deep pockets only. Soon after the launch of Samsung Galaxy Note, Micromax introduced its own version of phablet back in Mid-2012 for one third of the price of Note. Though the Micromax Canvas A100 failed measurably in terms of quality, but it triggered the rage which resulted in to a throat cutting competition in the affordable phablet segment.
Today we have around 50 different models of 5 inch or above phablets in Indian mobile market (See complete list), majority of which fall in Sub-10k price segment. If you are the one planning buy an Android Mobile below Rs 10k, consider going for a phablet. You may not get a device from an International brand (e.g. HTC, Samsung), but you will get a device with ample front space to do your stuffs. Watching movies, surfing web, playing games are a breeze on phablets.
As you don't need a fortune now to buy a phablet, here is our collection of 5 Best phablets under Rs 10000 in India.
Best Phablets below 10K
Swipe Fablet F2 is the cheapest 5-inch mobile phone or phablet money can buy. The device lets you buy an Android phablet for the price you could have spent to get a feature phone from Nokia Asha Series but remember, what you pay is what you get. This cheapest Android phablet comes with a few compromises. It lacks 3G and is low on Ram.
Swipe Fablet F2 Key specifications:
5 inch WVGA capacitive multi touch screen
Android 2.3 (Gingerbread) OS
1GHz single core processor, 256MB RAM
5MP Rear Camera, 0.3MP Front Camera
4GB Internal Memory, expandable up to 32GB
Bluetooth, Wi-Fi 802.11, USB 2.0
2200 mAh Battery
Missing: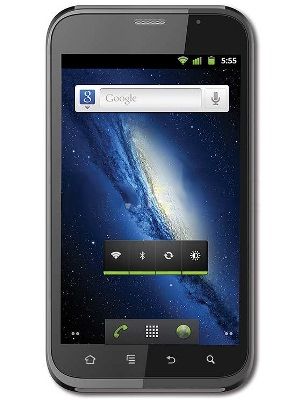 Most of us can do without 3G, but an acceptable amount of Ram is must for a phablet to perform smooth. This is where Zen UltraPhone U5 comes in. Available at a price similar to above listed Swipe Fablet F2, Zen Ultraphone U5 comes with 512MB of Ram which sounds enough to play around.
Zen UltraPhone U5 Key specifications:
5.2 inch capacitive Touch screen
Android OS, v2.3 (Gingerbread)
3.2MP Rear camera, 0.3MP Front camera
1GHz processor, 512MB RAM
512MB internal memory expandable up to 32GB
Wi-Fi, GPRS
2200mAh Battery
Missing:
3. Micromax A110 Canvas 2: Rs 9990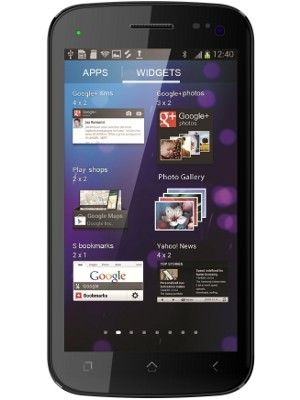 This successor of India's first affordable phablet was launched around the end of 2012. It came with a dual core processor and soon became the most hyped Android device of country. Housing a Dual core processor, Micromax Canvas 2 A110 is powerful enough to handle multi tasking and high-end games. However, availability of Micromax A110 has always been an issue and you may need to pay a premium over the price to get this.
Micromax A110 Canvas 2 Key Specifications:
5 inch IPS capacitive display
Android 4.0
1GHz Dual core processor, 512MB Ram
8 MP camera, 0.3 front camera
3G, Wi-Fi, GPS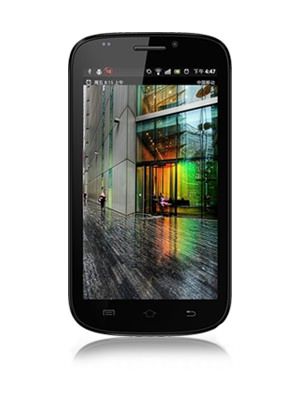 Lava Iris 501 is a perfect alternative if you couldn't manage to purchase the Canvas 2. Though it misses an IPS screen and contains only 5MP camera against the 8MP of Canvas 2, but comes with a more affordable price tag. It also features light and magnetic sensors which are missing on Canvas 2.
Lava Iris 501 Key specifications:
5.0 inch capacitive touch screen
Android 4.0
5.0MP rear camera, VGA Front camera
1GHz Dual Core processor, 512MB RAM
4GB internal memory, expandable
3G, Wi-Fi, GPS
2300mAh Battery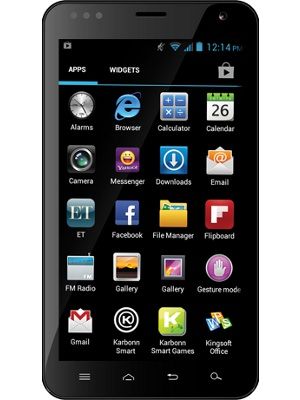 Karbonn A30 is an extra large phablet with an impressive 5.9 inch screen. Perfect choice for people looking to buy a tablet which can be used as a mobile comfortably. It is also fueled with an extra large battery of 2500 mAH to take care of the power needs of the extra large touch screen.
Karbonn A30 Key specifications:
5.9 inch Capacitive Touch Screen
Android 4.0 Ice Cream Sandwich
8 MP rear camera, 1.3 MP front camera
1GHz dual core processor, 512 MB Ram
2500 mah battery
I am a happy and satisfied user of Lava Iris 501, which one gonna be your choice?