All of us love smartphones, and many love using Android smartphones. If Android phones are available within budget of economical users, it would be the preferred mobiles for everyone. We have done a small compilation in this article to let you know top 5 Android smartphones in April that will cost you less than Rs 5,000 in the Indian market. Yes, below is the list in details:
Best Android Phones below Rs. 5,000
Spice Mi-270 (Price Rs 3,349)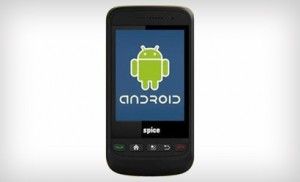 The cheapest Android mobile that we have found being sold is Spice Mi-270. The actual price of the handset is Rs 6,499, but on Sulekha.com it is being sold at a discount of 54 percent. Now it will just cost you Rs 3,349. The offer is valid till stock lasts and it comes with a warranty of one year. According to the site, the mobile will be shipped on or before April 14. Spice Mi-270 is a touch panel phone with 2 megapixel camera, video recording, 16 GB external memory on T-Flash card, WAP browser, FM radio and more. The screen resolution of it is 240×320 pixels.
Karbonn A1 Black (Price Rs 3,899)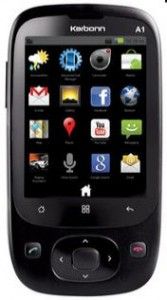 In our top 5 Android phones of the month under 5K the second choice is Karbonn A1 Black. The MRP of the phone is Rs 5,500 but it is being sold on SnapDeal at a discount of 29 percent. Now you just need to pay Rs 3,899 for it. Karbonn A1 Black is a single SIM GSM mobile phone with Wi-Fi connectivity and hotspot. Key Features of Karbonn A1 Black:
2.79-inch touchscreen
Video recording
Music player
Bluetooth
Expandable storage capacity of 32 GB
GPS navigation
Android V2.2 (Froyo) OS
3.2 megapixel camera
Video player
FM Radio
Mobile Internet
1100 mAh battery
Spice Mi-310 (Price Rs 4,499)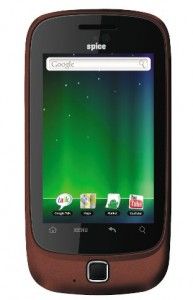 The third in our list is again from Spice. From Rs 8,999 to Rs 4,499 it is one of the best discounts on any Android phones this month. This 50 percent discount we found on Saholic.com, the online retail store of Spice itself. Saholic is selling the handset with proper bill and one year manufacturer warranty. The shipping is free across India and buyer will receive it in just 3 business days. Key Features of Spice Mi-310
Android Froyo OS
3.1-inch capacitive touchscreen
Optical trackpad
3G
Wi-Fi
Bluetooth
2 megapixel camera with video recording and editing features
A-GPS proximity
Accelerometer sensors
16GB expandable memory
Micromax A55 (Price Rs 4,795)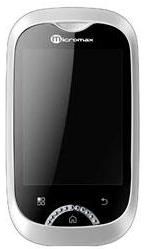 Originally the Micromax A55 was price tagged as Rs 11,500. On Tradus.in we found it being sold at a discount of 58 percent. Now you just need to pay Rs 4,795 to buy it. It comes with one year manufacturer warranty. Key Features of Micromax A55
Android 2.2 Froyo OS
2.8-inch multitouch capacitive screen
320×240 screen resolution
3 megapixel primary camera
3G
Mi-Fi pocket
Wireless Internet
GPS
Spice Mi-280 (Price Rs 4,949)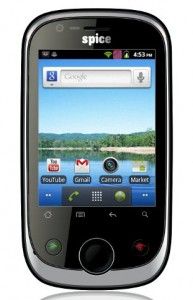 Last but not the least, this Spice Mi-280 is also coming below 5K. Yes, a dual-SIM Android phone at such a low price. It is now priced Rs 4,949 instead of Rs 5,999. We found this again on Spice's own Saholic retail store website. The phone comes with one year manufacturer warranty and it will be delivered in just 3 business days. Key Features of Spice Mi-280
Dual-SIM
2.8-inch capacitive touchscreen
3G
Wi-Fi
Bluetooth
3.2 primary camera and VGA secondary camera
650MHz processor
GPU
512MB RAM
GPS, A-GPS
32GB expandable memory
Have your own top 5 list? Do share with us and your fellow readers the top 5 Android phones below 5K in April.