"Here are the most affordable yet capable 4G-enabled smartphones currently in India"
With 4G becoming more readily available and affordable, there's no reason to not taste the super-fast speeds that this technology has to offer. All you need is a 4G-enabled handset and you are good to go (you also need a 4G network and a compatible SIM of course). But wait, isn't that, well…expensive? Nope. Gone are the days when 4G connectivity was a feature reserved only for the flagships (which used to cost more than a wedding ring). With powerful devices now being offered at affordable prices, there's no reason to sweat. Nowadays, you can easily grab a 4G phone without selling your gold. Read on as we bring to you the top five budget 4G smartphones currently in the market.


Watch out for this newest kid in the block. Xiaomi has upgraded its four-month old Redmi 2 (review) and added the word 'Prime' to it. The new Redmi 2 Prime features double memory configurations. It comes with 2GB of RAM, which means multitasking should be smoother. Secondly, it now features 16GB of internal storage which is further expandable up to 32 gigabytes using a microSD card. Other specs remain unchanged – a 64-bit 1.2GHz quad-core processor from Snapdragon (410), an 8MP rear shooter along with a 2-megapixel front camera. The phone runs Xiaomi's MIUI 6, which brings to the table a variety of apps and features.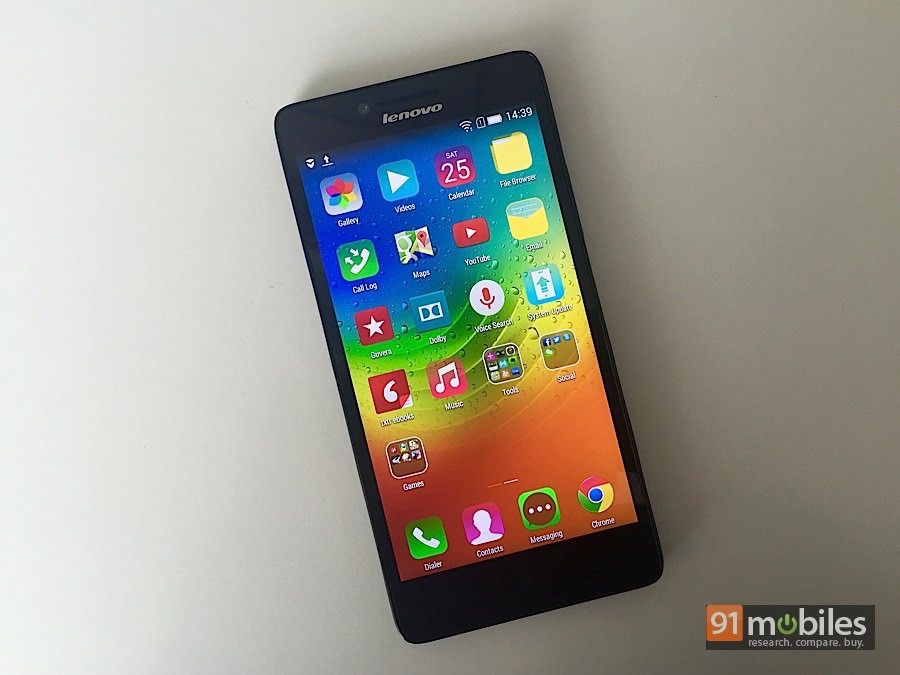 Since the release of the A6000, Lenovo has been on a launch spree, launching device after device after device to secure a dominant position in the budget smartphone category. The Lenovo A6000 Plus too seems to support the company in this ambition. Equipped with a 64-bit quad-core Snapdragon 410 processor (1.2GHz) and 2GB RAM, the phone surely has some horsepower to boast about. It is also at par with its peers in terms of optics – with an 8MP rear camera and a 5-megaixel front shooter. However, it's the 5-inch HD screen and more specifically the dual DOLBY Digital Plus speakers that make this smartphone stand out as an efficient multimedia device.

Related reads: Lenovo A6000 Plus Review | Lenovo A6000 Plus camera review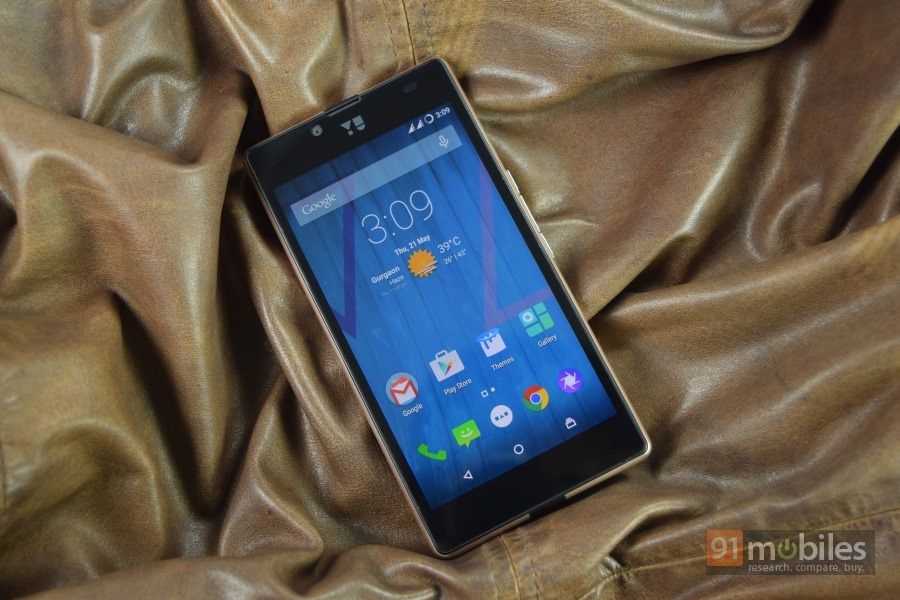 The Micromax-backed YU debuted with the Yureka (review) which went on to be an instant success. Soon thereafter, the brand came out with a younger sibling Yuphoria, which too managed to get similar attention. The YU Yuphoria is loaded with the Snapdragon 410 chipset and 2 gigabytes of RAM, which is turning into a benchmark for devices at this price point. It also abides by the 'camera code' with a standard 8-megapixel rear and a 5MP front camera. Though common in terms of specs, the 5-incher has its own share of distinctiveness. For one, like its kin, it too runs on Cyanogen OS (CM 12, based on Android Lollipop). Cyanogen OS retains the look and feel of stock Android, but gives users an edge in terms of personalisation and tweaks. Secondly, the Yuphoria comes with a metal frame which circumferences its sides. This sets it apart from the competition as it's a rare inclusion for this budget segment and thus establishes Yuphoria as one of the better-looking phones on this list.

Related read: YU Yuphoria review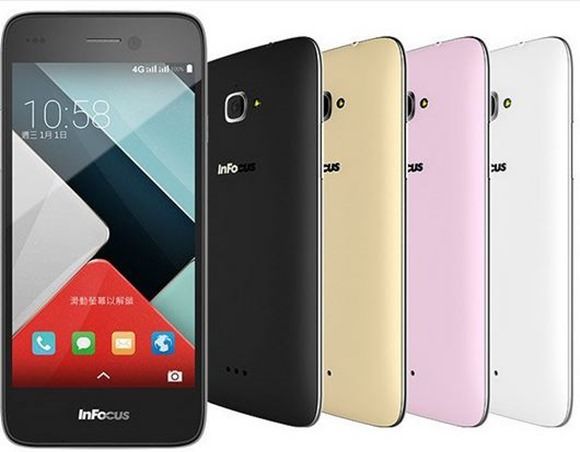 The American brand InFocus surely likes to be in focus and hence keeps coming out with devices with hefty specs but modest price tags. InFocus M350 runs on MediaTek's MT6732, which is a 64-bit quad-core CPU clocked at 1.5GHz. With 2GB RAM and 16GB expandable storage (up to 64GB), the phone surely has good memory configuration. The phone has slightly better optics than its peers with both front and back cameras set at 8-megapixels. For its price, the 5-inch phone has a bigger battery with 2,500mAh of juice to extract.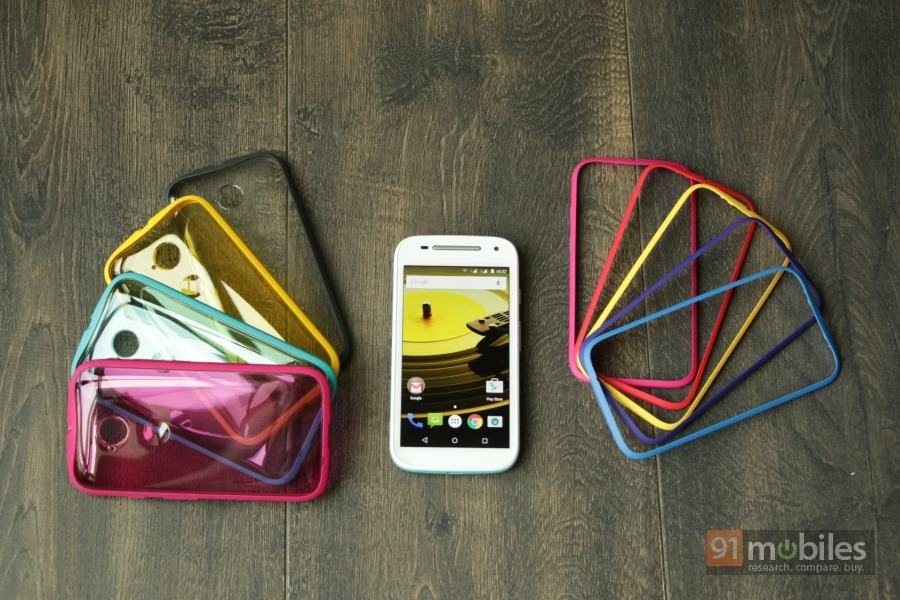 The only premium smartphone maker that has been able to tap the lower end of the market is Motorola. With the Moto E (2nd-gen) 4G. it again tries to cram every feature it can in an affordable device. Powered by the 1.2GHz Snapdragon 410 CPU, the phone has 1GB of RAM for multitasking. With a 5-megapixel rear and a VGA (0.3MP) front camera, it's certainly not the best shooter in this price range. Though 8 gigabytes of internal storage seems less, the phone compensates with the support for up to 32GB microSD cards. Featuring a 4.5-inch qHD (540 x 960) screen, the phone displays some incredible battery performance (2,390mAh). Though the Moto E may seem inferior in terms of its specifications compared to its adversaries, there are three things this device has which the competition doesn't. Number one, Motorola devices are among the first ones to receive updates to next generation of Android OS and the company has been very swift in pushing these updates out. Secondly, the brand name behind the device boasts the heritage that the makers of the world's first mobile phone (in 1970) commands. Finally, the phone comes from world-renowned smartphone manufacturer and has added durability with a Gorilla Glass 3 and its unique water- repellent coating. The phone also sports Motorola's gesture controls (like wrist flick camera) and Active Display, found primarily in the more premium Moto X.
Other noteworthy mentions
Want to experience 4G on a bigger screen? The 5.5-inch Redmi Note 4G (review) is there for you. For those who love Windows, be sure to check out the Microsoft Lumia 638. Also take a look at the Coolpad Dazen 1 (review), which is a decent 4G offering within this price.

So go ahead and connect with the world at the speed of 4G.