"iOS 8 will be publicly released this fall, and here's a taste of what to expect."
At WWDC 2014 yesterday, Apple gave us a first glimpse of its next mobile operating system update. If iOS 7 was a complete overhaul in terms of design, iOS 8 nails it with new features. The developer preview is out today, which means you can expect a smorgasbord of interesting new apps by the time it's publicly released in September. There's no doubt that iOS 8 is going to be a major upgrade, and while we've already given you an overview of what it will offer, here's a quick look at its top ten most exciting features.
Handoff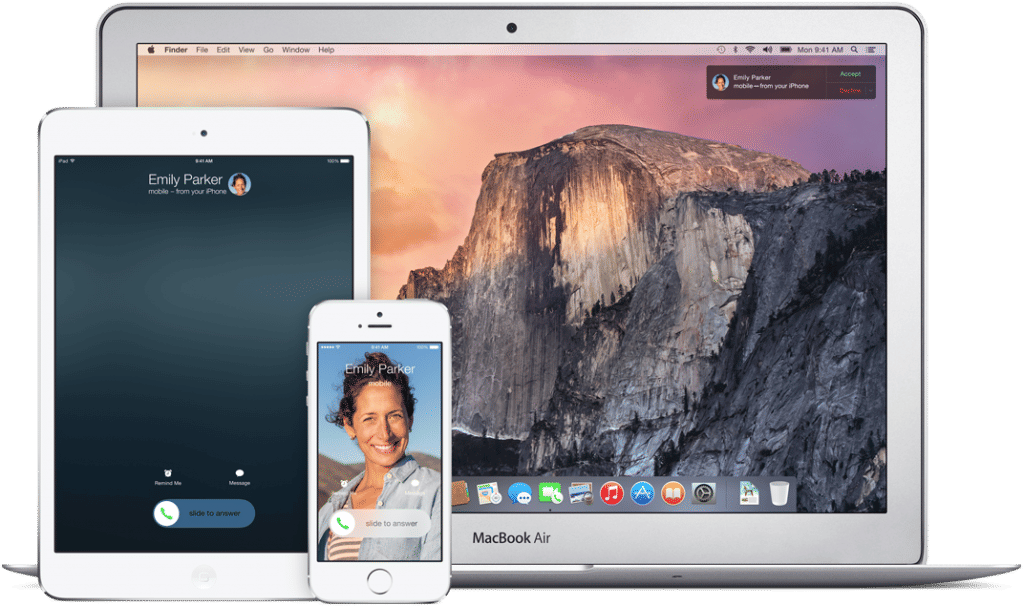 One of the biggest changes in iOS 8 is its ability to interact with OS X Yosemite. Part of Apple's focus on 'continuity', Handoff will detect when your iPhone or iPad is near your Mac, and let you finish a task on your computer. This applies to email, websites, documents and more.
More significantly, Handoff will let you reply to text messages from your Mac, and even make and receive calls by using your Mac as a speakerphone.
QuickType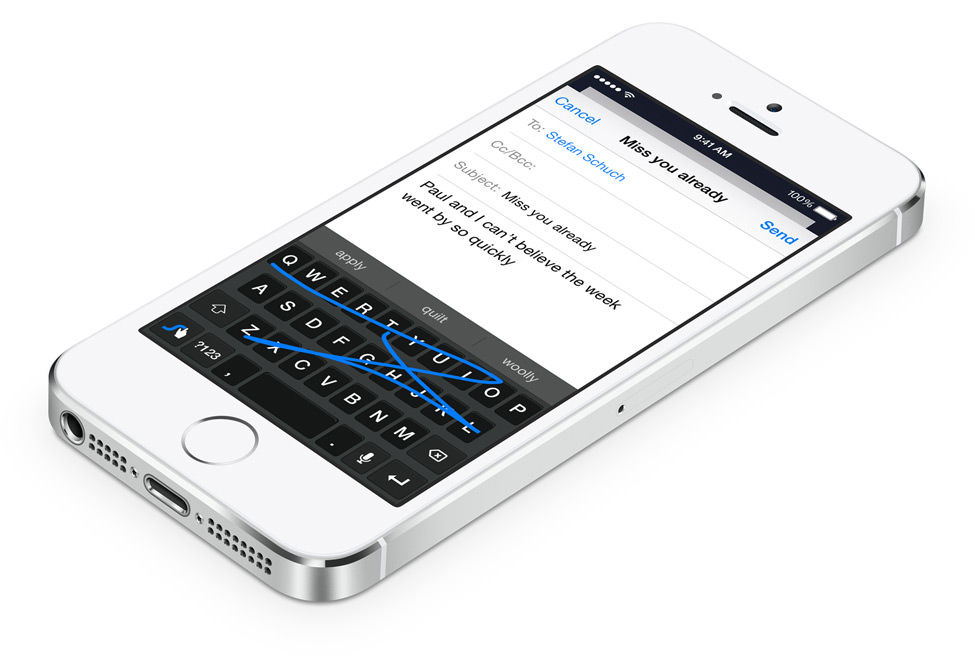 QuickType is Apple's new word-prediction technology that learns how you respond to specific contacts and type in specific apps, and throws up appropriate suggestions. Apple's decision to allow system-wide implementation of third-party keyboards is what generated the most interest though, with big names like SwiftKey, Fleksy and Swype already announcing their upcoming iOS 8 apps.
Group messaging

In a WhatsApp-inspired overhaul, the Messages app will lets you have group conversations. You can name threads, turn on Do Not Disturb for specific conversations, and share your location with others. A new Tap To Talk feature lets you touch and hold the microphone to record a message, and swipe to send it.
Health

The new Health app collects data from various health and fitness apps and activity trackers and displays them in one place. You can also create an emergency card with blood type and known allergies, that will be accessible from your lock screen. Another notable announcement was HomeKit, which will let you convert your iPhone into a remote control for smart home devices, like garage doors, locks, lights and cameras.
Interactive notifications

In iOS 8, you can swipe down on new notifications from default and third-party apps to send inline replies, without leaving the app you're currently using. Notifications are also accessible via the lock screen, which incidentally, now supports interactive third-party widgets, another first for iOS.
Family sharing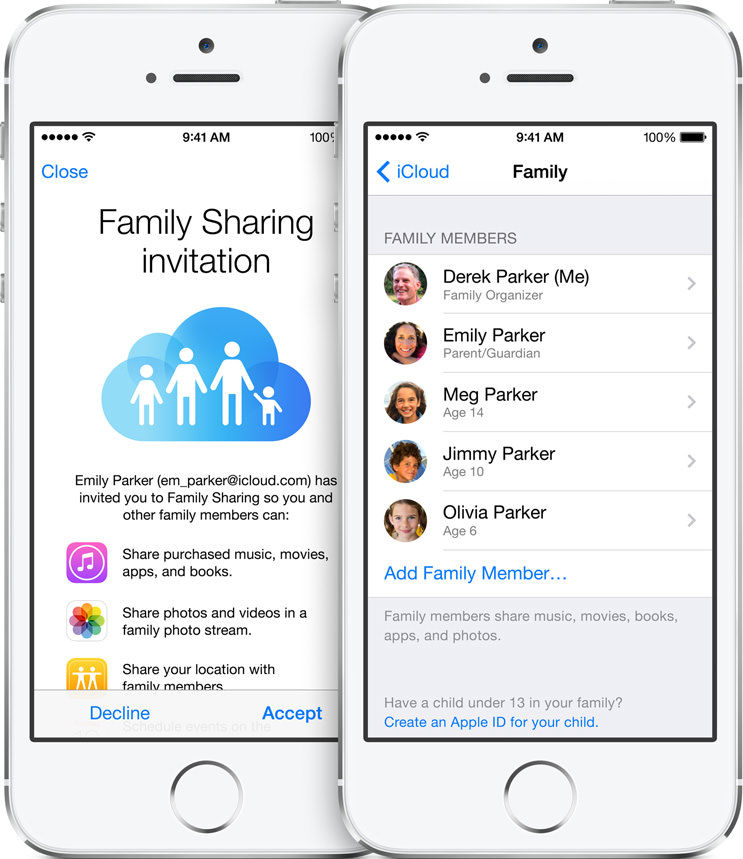 Family Sharing is a new feature that lets up to six people in the same family share iTunes, iBooks and App Store purchases. Kids can make purchases on a family credit card by sending an approval request to their parent's devices. This feature also allows you to share photos, calendar and location with family members.
Photos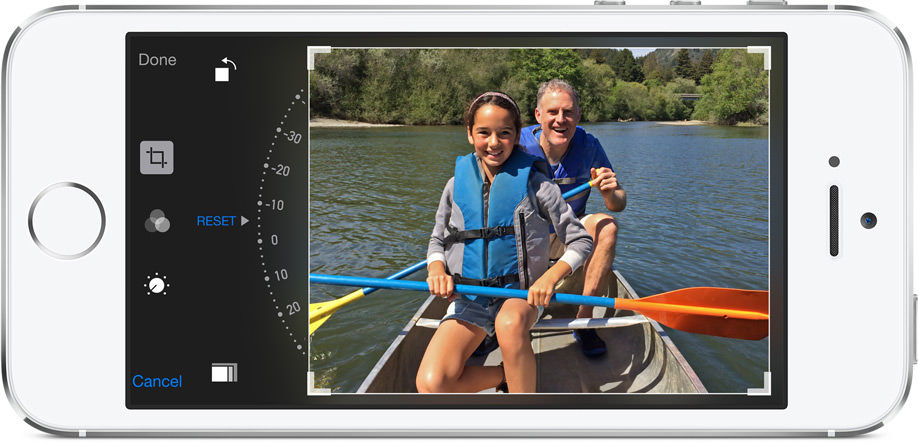 The Photos app will come with editing tools to adjust light and colour, straighten horizons and crop images. Apple is also letting app developers make their editing tools accessible within Photos, so you don't have to leave the app to edit an image.
Camera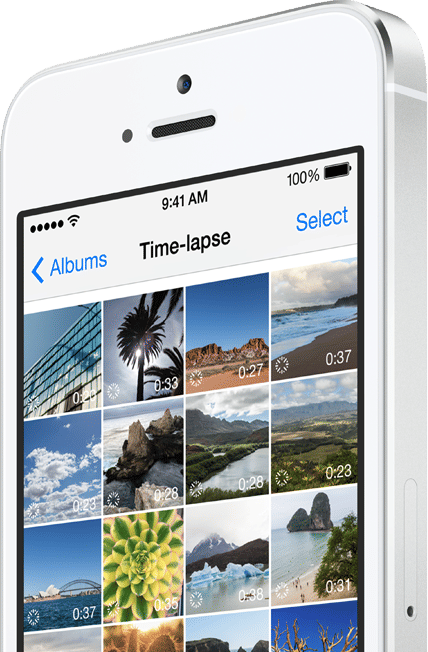 The camera app will get separate focus and exposure controls, in addition to a burst mode and a timer. Plus, there's a new time-lapse video mode too.
Siri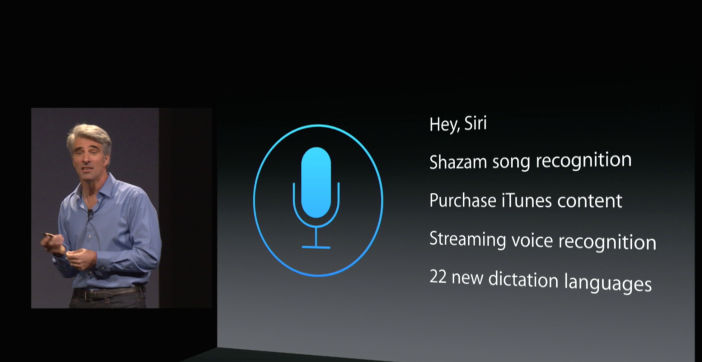 Siri will be able to detect when you're driving, and listen for the 'Hey, Siri' voice command to help you perform hands-free tasks. She can also recognise songs, thanks to a partnership with Shazam.
Recent contacts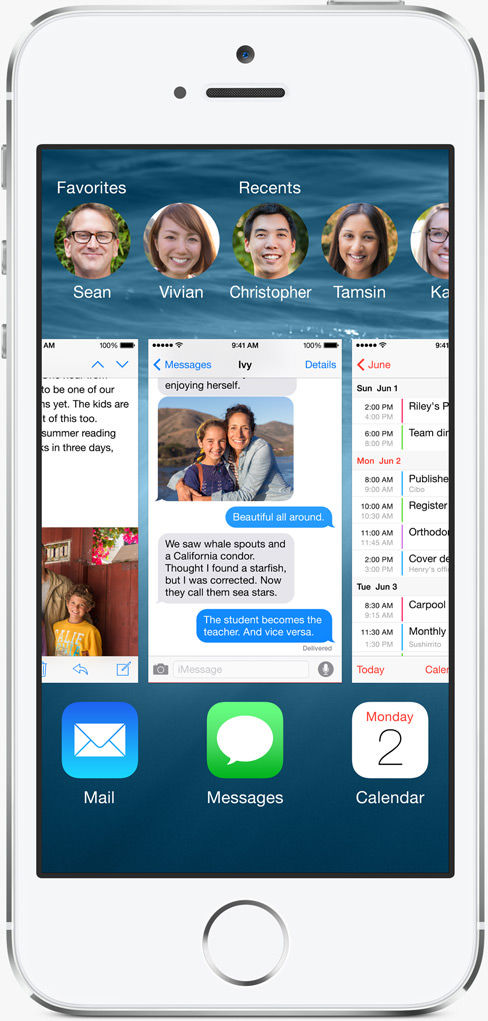 When you press the Home button twice to bring up the task manager, you'll also see faces of your favourite and recent contacts. You can then tap to call, text or FaceTime them.

Related read: Apple takes the covers off OS X Yosemite