Many of us use a combination of to-do lists, reminders and calendars to organise our day. It can get difficult to juggle between them, and that's where Todoist comes in. A popular task management app, Todoist goes beyond conventional to-do lists, bringing advanced features and collaboration options to boost your productivity. Todoist has been around for a while, but recently received a major update, bringing some of its premium features to the free app. The $29 yearly subscription is quite affordable, but before you decide to pay up, read our review of the free version.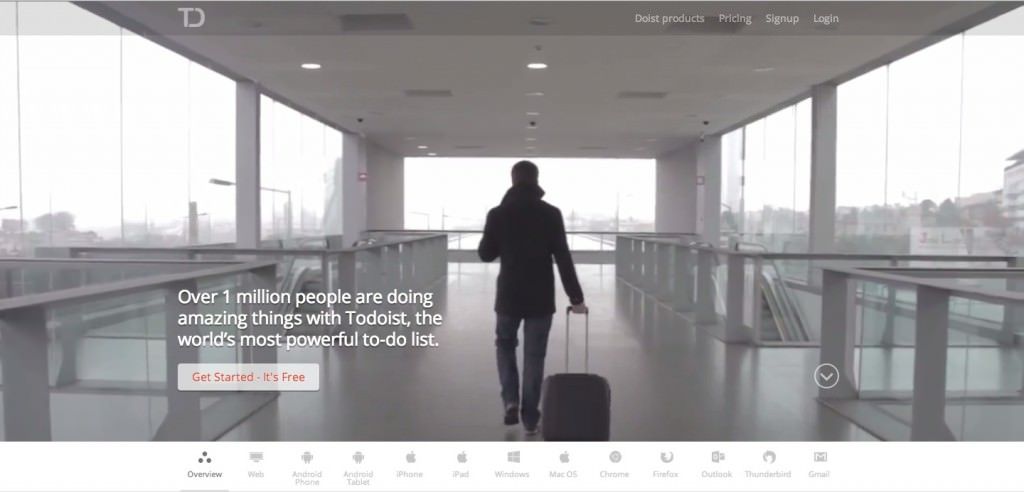 The great thing about Todoist is its universality – its available on 13 platforms currently, and the new update syncs your account across all of them. Its cross-platform availability is similar to Evernote – we used the Todoist app for iOS, Android, Mac, Windows, Chrome and Gmail, and that didn't even cover half the platforms. With the latest update, Todoist's UI has been standardised across all its apps, making it worth having on multiple devices. We used the app on our phones, laptops, tablets and browser, and switching between them was effortless.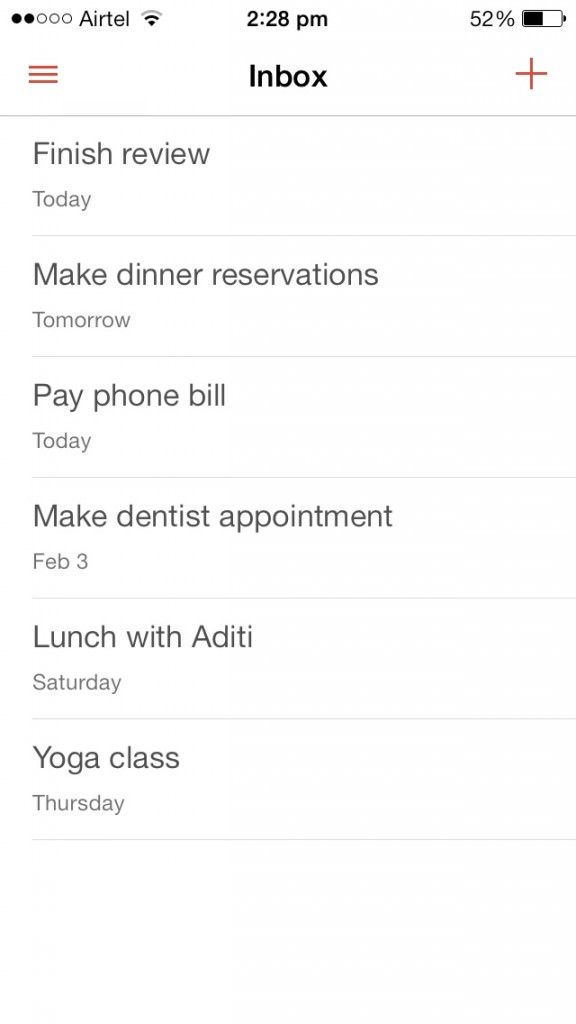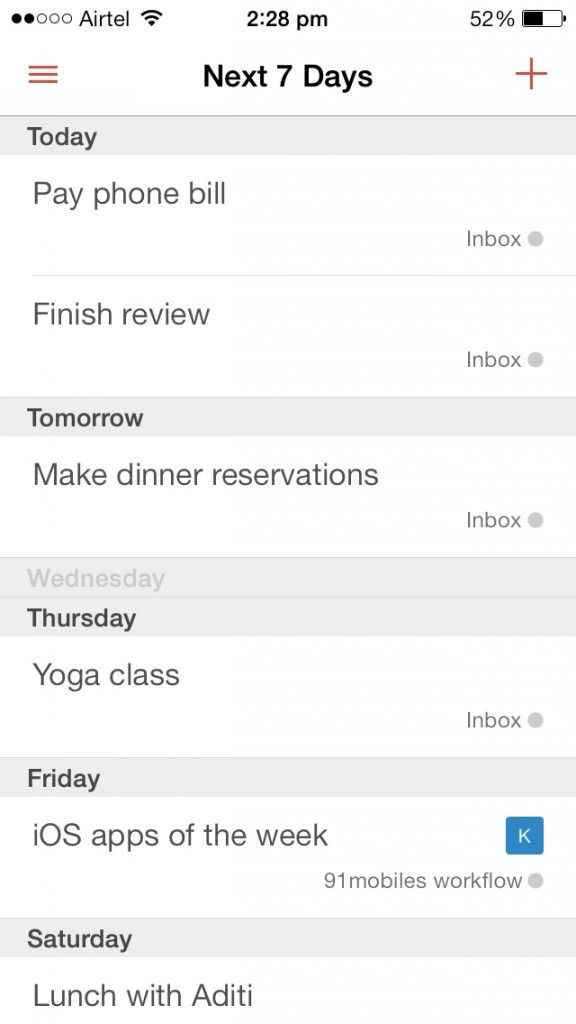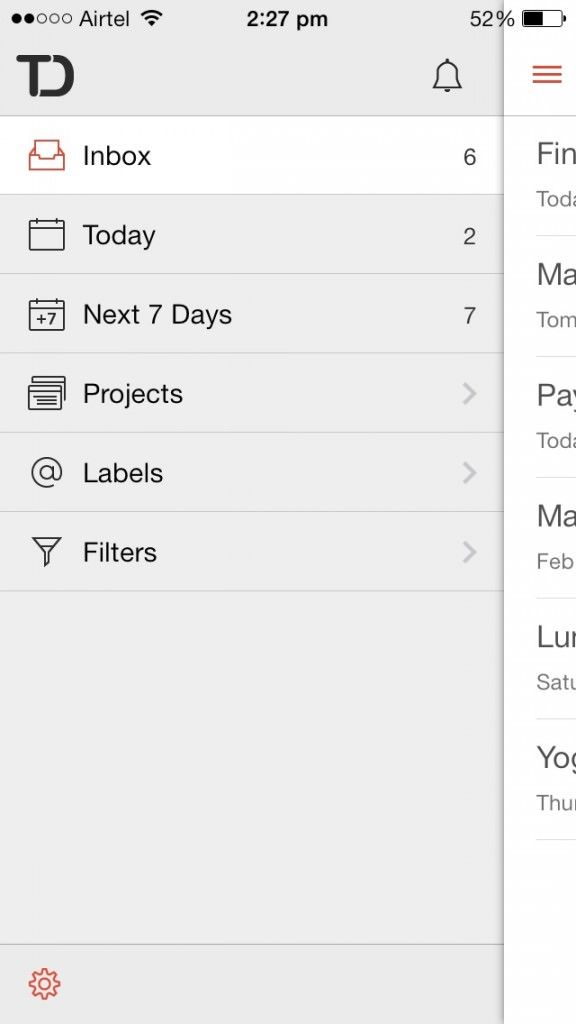 Todoist has a clean, no-fuss look, with all the emphasis on your tasks. It's broadly divided into an Inbox and Projects. The Inbox is reserved for all your personal tasks. You can choose whether you want only today's tasks displayed, or the entire week's. Projects are for collaborative lists, but we'll come to that in a bit. When you add a task, you can choose which list to add it to, as well as mark a due date. Unfortunately, reminders are reserved for premium users. Tasks can be dragged around and re-arranged in any order, and even reassigned to a different list. While Todoist gets a thumbs up for flexibility, the tasks menu can be frustrating. Clicking different areas of a task brings up different options, and if you're in a hurry, you can make mistakes like deleting a task when attempting to change the due date or add a comment.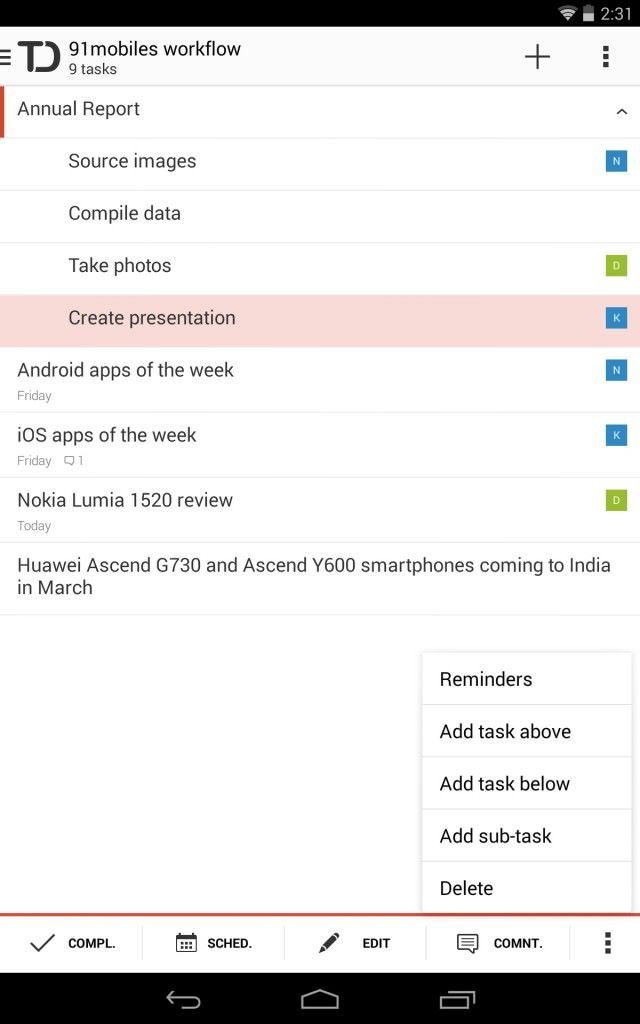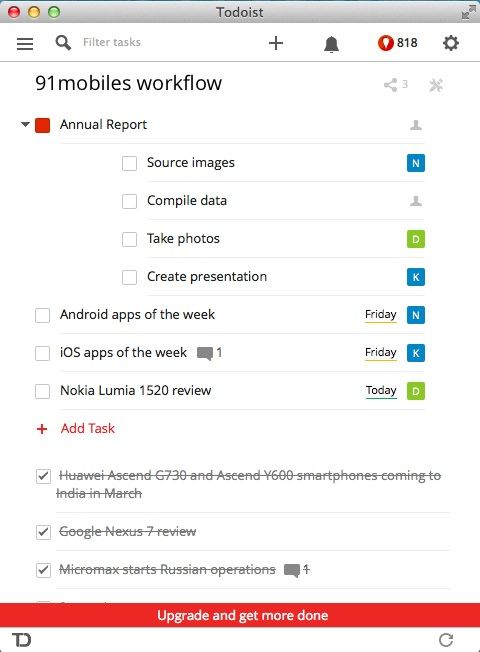 Todoist has tremendous potential as a collaborative tool, which makes it a great addition to the workplace. In the free version, you can add up to six people to a Project. The paid version lets you add up to 26 users. Once you create a Project and invite other users, you can assign them to specific tasks. Under every task, you can add sub-tasks, comments, priority levels and due dates. With a Todoist subscription, you can even add reminders, notes, images and documents. Be warned though that adding a sub-task is needlessly complicated. While the Android app has a clear 'add sub-task' option, it was absent in all the other apps we tested. It took us a while to figure out that if you indent a main task, it changes to a sub-task.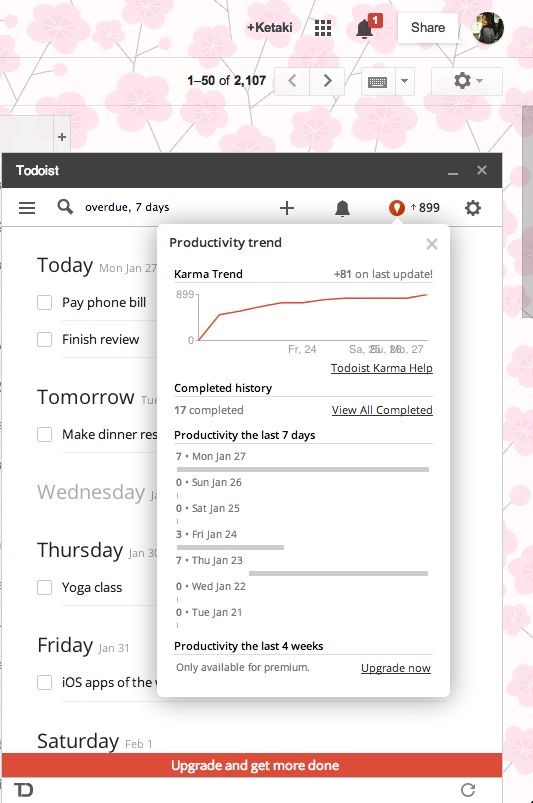 Todoist has an interesting feature called Todoist Karma, which lets you visualise your productivity by monitoring your task list. It assigns points depending on how productive you've been, and has various levels like Beginner, Intermediate, Expert, Master and Enlightened, depending on how many points you've amassed. Postponing or not completing tasks reduces your karma. Honestly, we didn't pay this feature much attention. If getting more points offered benefits like getting some premium features for free, we would be tempted, but not otherwise. Todoist's sophisticated collaboration options and cross-platform presence makes it one of the most effective task management apps around. However, the complex task menu takes some of the shine off it, so we'd recommend sticking to the free version until Todoist offers a fix.
Editor's rating: 7/10
Pros:
Cross-platform availability
Great for collaboration
Clean, minimalist design
Cons: