Lenovo has took off today its Mobile World Congress 2013 journey, by unveiling three mid-ranged Android-based tablets which have been named as- Lenovo A1000, Lenovo A3000 and Lenovo S6000. All three tablets run on the Android JellyBean Operating System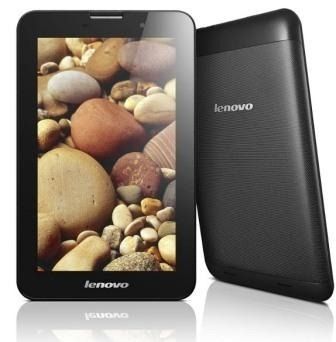 Lenovo seems to be targeting a wide segment of buyers which extends from the young active users to the professional ones, and has adopted the 7-inch display format. The three tablets showcased by Lenovo at the MWC 2013 have been equipped with ample features that may satisfy the gaming and multimedia demands.
The A1000 tablet from Lenovo gets powered with a 1.2GHz Dual-Core ARM Cortex A9 processor assisted by 1GB RAM. It has a 7-inch multi-touch display, 16GB onboard storage, Micro SD Card slot and a front camera.
The Lenovo A3000 boasts a 7-inch IPS LCD display and gets powered with a 1.2Ghz quad-core processor with 1GB RAM. It features 3G and Wi-Fi connectivity, Dolby Digital Plus integration and a Micro SD expansion up to 64GB.
On the other hand, the S6000 tablet from Lenovo flaunts a 10.1-inch IPS LCD display. It has been powered with a 1.2GHz quad-core MediaTek processor with 2GB of RAM. Other features of the tablet includes GPS, Bluetooth, Wi-Fi, USB and HDMI.
Looking over the specs of the three tablets from Lenovo, we may surely expect them to give a tough competition to the Nexus 7 and Nexus 10 tablets. While both the Nexus devices have already witnessed a great success in the market, they lack a Micro SD Slot which has been added to the Lenovo tablets and assures the manufacturer to repeat the Nexus success story with a competitive pricing.