"As you know, a picture is worth a thousand words. Join us, as we try and present a story using just a picture (or two)…"
iPads don't come cheap, but you probably don't need to be told that. And if you've ever had the misfortune of damaging your prized slate, you'd know how vital it is to ensure proper protection for it. The Aerosphere Sleeve from Cygnett is one such solution, ensconcing your iPad in a sturdy covering that is stylish to boot.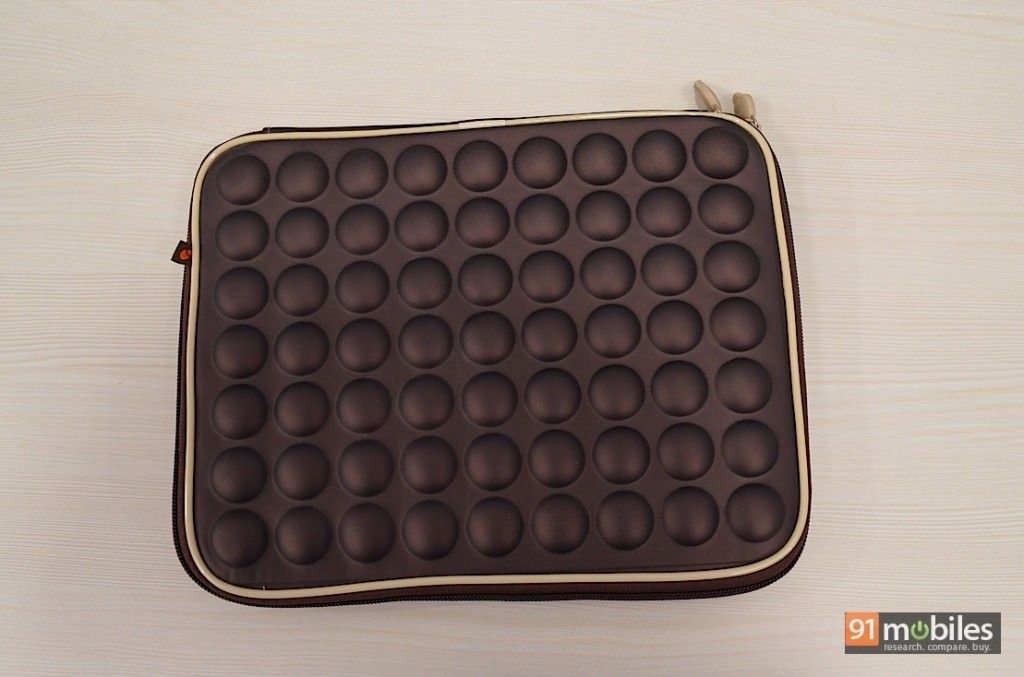 The outer layer totes a multitude of bubbles that trap air inside them, creating a soft yet highly-protective sheath safeguarding your tablet from bumps and shocks while on the move. Inside, a soft lining fashioned out of faux fur makes sure the device doesn't get scratched. Elastic fasteners at four corners keep your iPad in place, eliminating the need to remove it from the sleeve. In our usage, we found the sleeve to be quite stylish and protective, but slightly cumbersome to use especially as compared to slim covers that offer other features such as smart functionality or built-in kickstands. However, they can't match the safety offered by the Cygnett Aerosphere. The sleeve carries a sticker price of Rs 2,499, which does seem on the higher side. Our take – pricey, yet worth a look if you're looking for a protective sleeve for your iPad.