"As you know, a picture is worth a thousand words. Join us, as we try and present a story using just a picture (or two)…"
We've always criticised Microsoft's Windows Phone 8 platform for its inability to let you categorise your apps into folders, and now with an easy-to-use app, Nokia has addressed that issue in a single shot. Here's how to go about this…
What you'll need:
A Nokia Lumia smartphone running Windows Phone 8, of course
The App Folder app, available for the unarguable cost of free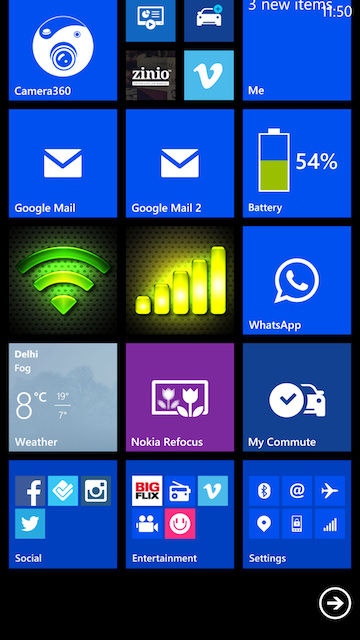 The app is extremely simple to use, and once you have it installed, all you need to do is launch it, add a new folder by tapping the '+' sign at the bottom, name your new folder and then select the apps you want included. Each folder you create can be pinned as a tile to the Start Screen, allowing you quick access to your favourite apps with just a tap. This is highly useful especially if you have tons of tiles on the Start Screen and would like a better way to organise things.