"As you know, a picture is worth a thousand words. Join us, as we try and present a story using just a picture (or two)…"
Most smartphones today are plagued by the fact that they have to sit idle for hours whilst on charger. However, Oppo has decided to change this for good and with the VOOC charging technology, enables its latest flagship Android smartphone, the Oppo Find 7, to charge fully in about an hour's time. In fact, the battery can be charged from empty to 75 percent in just about half an hour.
Surprising, isn't it? VOOC or Voltage Open Loop Multi-Step Constant-Current Charging technology charges different cells in the battery simultaneously, thereby facing less resistance and offering faster charge. The supplied charger literally sprints to attain a 75 percent charge and then gradually reduces the charging current when the charge level increases in order to protect the battery.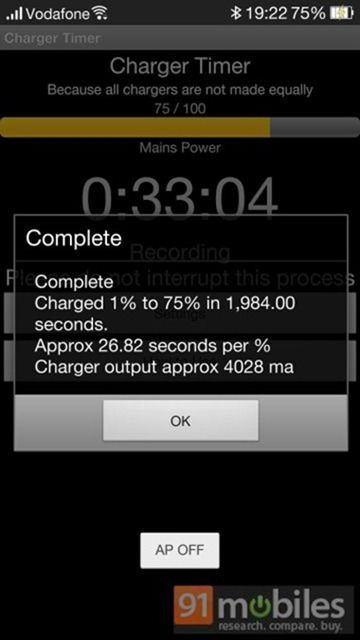 Sadly, its not just the charger, but the device and its battery too has been designed around the VOOC technology, so you can't achieve similar results with any other device. However, we are hopeful that if one manufacturer can do it, other can too, and we certainly have our fingers crossed when we say that VOOC is the way to go for battery charging.