Have you ever wished for a dual SIM iPhone? This case can make your wish true, though the limitations may leave you unsatisfied.
Firebox, an UK based online retailer, has spotted selling an iPhone case which integrates a function to flip between two SIM by just by flicking a switch.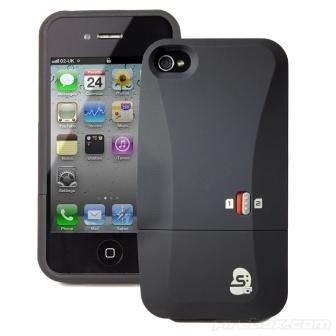 While using this case you don't need to insert the SIM into the phone. Rather you have to insert both the SIMs into the slots made in the case itself. Now whenever you need to switch the SIM, just flick the switch. The case works with both SIM and Micro SIM and doesn't require you to Jailbreak the iPhone or to install any software.

Sounds simple, but there are a few of limitations:
It doesn't provide a dual standby function, means only one SIM is functional at one time
They recommend to power off the phone every time you switch
The case is compatible only with iPhone 4 and 4S and not with iPhone 5
Though the limitations leave you luring for more but the idea is innovative, isn't it?