Smartphone technology is constantly evolving, with new features and capabilities being frequently introduced. 2013 was a big year for personal tech, planting the seeds for high-resolution screens, curved displays, and wearables like smartwatches and fitness trackers. These obvious trends will make it big this year, but there is a more subtle, yet bigger revolution taking shape. And it has everything to do with how we interact with our devices. We're already familiar with Apple's Siri for voice commands and Samsung's pioneering gesture-based features in its recent flagships. Smartphones are becoming more intelligent, packing in dedicated sensors and co-processors that track our movements, learn our voices and respond to gestures. This technology, which has been available only on select flagship devices until now, will become more commonplace in 2014. Read on for a lowdown on the biggest technology trends, coming soon to a smartphone near you.
Gesture control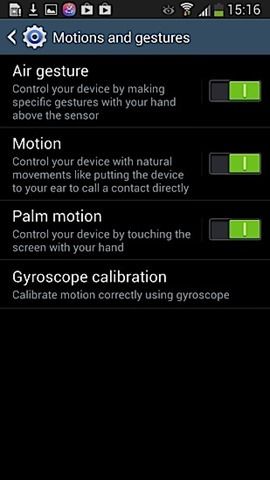 Microsoft Kinect introduced gesture recognition to gaming, but Samsung has been the pioneer in this area for smartphones. Features in its
Galaxy S4
and
Note 3
devices allow users to answer calls, scroll webpages and move left and right between items using touchless hand gestures. Amazon's new smartphone and future Nokia Lumia devices are reportedly incorporating 3D touch interaction as well. Leap Motion, the company that created air-based gestures for laptops, is also working on bringing its technology to smartphones and tablets this year. Features and apps based on proximity sensors, like Samsung's 'Direct Call' which lets you dial a number by simply lifting the phone to your ear, could also advance to the next level.
Eye tracking
Samsung made eye-tracking popular with its Smart Stay, Smart Pause, Smart Scroll and Smart Rotation features, allowing you to control the screen with eye movements. Apple has held eye-tracking patents for a few years now, so we could see future iPhones bringing this capability as well. Amazon's smartphone, mentioned earlier, will reportedly feature four VGA cameras, one at each corner, to enable eye-tracking. We've already seen this technology filter down to other smartphones like the
Micromax Canvas 4
, which pauses a video when a person's eyes are off the screen.
Voice commands
Apple certainly revolutionised voice commands with Siri, but the Moto X took it to a whole new level with 'Touchless Control'. Made possible by a deep integration of Google Now and an always-on voice co-processor, the Moto X allows users to wake the phone up from sleep by using specific 'hotwords'. The
Nexus 5
also lets users control the phone with voice commands when the screen is on, but lacks Moto X's always-on feature. Google Now is available on Android 4.1 and up, and will become an integral part of how we interact with our Android devices in the future.
Biometric scanners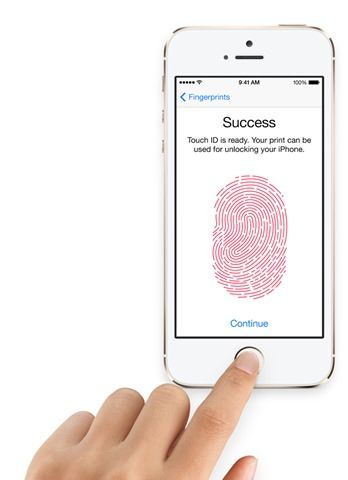 Although fingerprint sensors were around before the
iPhone 5s
, Apple's TouchID should be credited with making them popular. Other smartphones like the HTC One Max and Pantech Vega Secret Note have also added this feature, with more Android devices lining up in 2014. Samsung may take this to the next level with a retina scanner, reportedly coming on the Galaxy S5. Biometric scanners will become more commonplace this year, replacing conventional passcodes and serving as an extra level of authentication for secure transactions.
Motion co-processors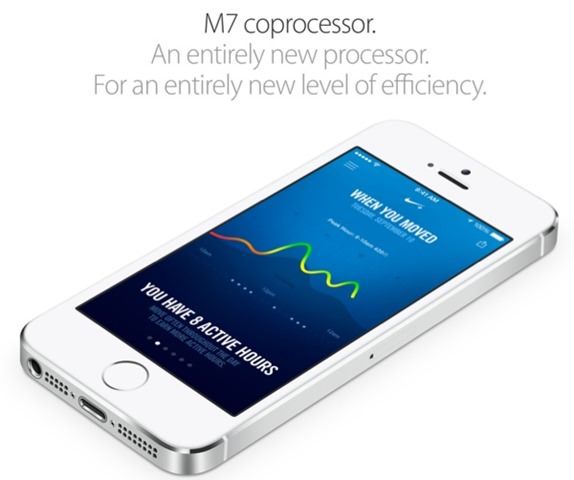 Motion co-processors like the M7 chip on the iPhone 5s gather data from its various motion sensors like the accelerometer, digital compass and gyroscope. This has effectively transformed the iPhone 5s into a fitness tracker. Several apps have already taken advantage of this, offering activity monitor and pedometer functions. The Moto X also has a motion co-processor, while the Nexus 5 includes a built-in pedometer. Having our smartphones collect this data is much more convenient than wearing a Bluetooth fitness band like the NikeFuel or Fitbit Flex, and could potentially make them redundant in the future. Mark our words. A quiet revolution is taking place as you read this, and while it may not overwhelm you all of a sudden with drastic change in smartphone-user interaction, it's slowly and surely moving to a stage where the conventional touch or hardware key-based interaction methods are going to be left by the wayside. Voice and gestures is where the action is going to be, and it's going to redefine how you use your smart devices and what they can do for you.