Once again, the Windows Phone Mobile Operating System started showing a significant growth in the smartphone market. Also, Nokia's recent entry to Windows platform helped Microsoft to showcase their efforts on enhancing the platform. However, it requires a greater time for Microsoft to allure the market again. Not only that, the company must gain confidence in invest on the product deliberately and achieve significant results. Looking back, Microsoft had a decent number of consumers using Windows Phone OS. When Android entered the scene somewhere in the year 2008, there is drastic change. Android was just 0.8 percent of World-wide smartphone market share at that time. Now, it almost settled at 50+ percent and ruling the smartphone world.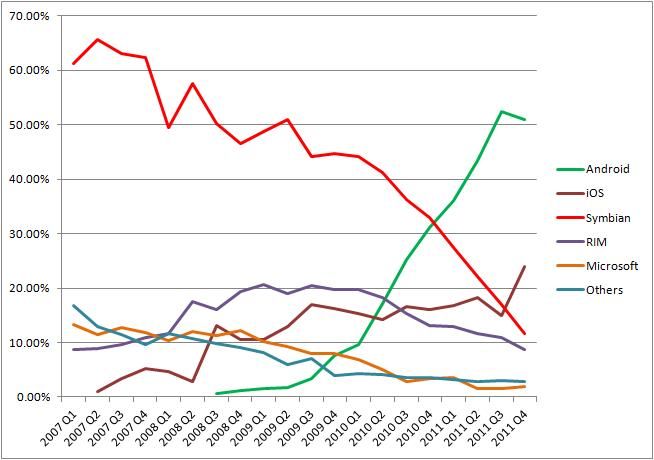 If you observe the above chart, there is a major dip in the portion of Symbian, BlackBerry and Windows operating system by year Q4, 2011. Android started growing significantly at the cost of other platforms including Windows. One of the major reasons for Android prominence is that it being an open-source platform. Developers and OEMs can easily adopt, deploy and build a complete ecosystem around it including apps, tools and utilities. Recently, Windows app market surpassed 70k app mark and we considered it as a good sign for growth. The device manufacturers including Samsung, HTC, Lenovo and others started working closely with Android OS and literally ignored Windows for some time. When Nokia entered a strategic partnership with Microsoft to adopt Windows platform as their primary smartphone platform, the mobile world started looking at Windows. After Nokia successfully introducing a couple of Windows smartphones, competitors including Samsung, HTC started looking at the market potential. The improving sales figures attracted both the players to enter the track and participate in the race. Samsung and HTC introduced a couple of Windows based products at CES 2012 including Samsung Omnia W and HTC Titan II. It doesn't end there, several other players started adopting Windows Phone OS. Recently, Sony joined the race and the company is expected to launch a Windows smartphone later this year. By looking at the progress, Microsoft started working deliberately to deliver an enriched Windows Phone 8 Operating System. So the next big wave in the mobile world it the pool of Windows smartphones. With this, consumers can now anticipate some big tickets for year 2012 and let us spectate if Windows can regain its market position. Top 5 upcoming Windows Smartphones for April 2012 1. Nokia Lumia 900 The Finnish mobile manufacturer introduced the stunning Nokia Lumia 900 at the Mobile World Congress 2012 held at Barcelona. Nokia announced the high end range smartphone Nokia Lumia 900 for World market an exclusive 4G LTE version for USA via AT&T. The Lumia 900 is designed for entertainment with a stunning combination of powerful processor and a big screen. However, there are certain corners where user gets disappointed with this new flagship device. The Lumia 900 comes in the same polycarbonate unibody enclosure inspired from Nokia N9 MeeGo Phone and Lumia 800.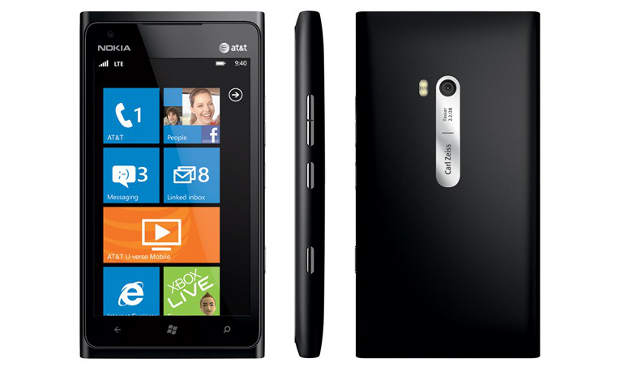 It seems Nokia started delivering the big devices, the Lumia 900 boasts a 4.3 inch AMOLED ClearBlack display that looks brilliant even in sunlight. This smartphone brings in the power of 1.4Ghz Qualcomm processor with 512MB RAM and 14.5 GB memory on-board. There is no provision made for an external memory card, all your files must be stuffed in the available internal memory. Nokia Lumia 900 sports an 8.0 Megapixel auto-focus camera and LED flash. The shooter comes covered with Carl Zeiss optics and the large f/2.2 aperture for great performance in low light and wide-angle focal length for 16:9 aspect images. Unlike the previous models, Nokia Lumia 900 comes with an 1.0 Megapixel front-facing camera with large aperture and wide-angle lens for bright and sharp images. Also, the camera works good for video calling. The other connectivity options include, Bluetooth, Wi-Fi, A-GPS and USB. Recently, the Nokia started purporting the Wi-Fi hotspot feature via FOTA update. Also, the device uses 4G LTE / 3G radios depending on the place and network availability. It is expected that the Nokia Lumia 900 comes in White, Cyan and Black colors. 2. HTC Titan II The next big ticket in the Windows Phone race is from the Taiwanese smartphone maker. The newHTC Titan II is the highly anticipated smartphone in the market. With no doubt, we are excited to call it a big one from HTC while staring at the device facts. This smartphone with its whole new improvements serves as the sequel to the original HTC Titan. Initially HTC Titan II will be introduced in US via AT&T and soon it sizzles the world market.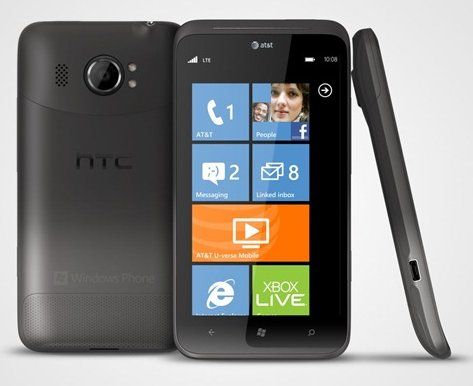 HTC Titan II will have a humongous 4.7 inch S-LCD capacitive touchscreen display with 480 x 800 px resolution. Under the hood, it uses an 1.5Ghz Qualcomm S2 Snapdragon processor with 16GB of internal storage. The device runs on Microsoft Windows Phone 7.5 OS Mango and comes with with SNS (Social Networking Service) integration. The device works on 4G LTE networks at USA via AT&T. The new HTC Titan II sports a 16-Megapixel Auto-focus camera with dual-LED flash and wide-angle lens. There is a front-facing 1.3 Megapixel camera integrated with the device with video calling facility. The rear-shooter uses a back-illuminated sensor and the device has a physical camera operating button. With the newHTC Titan 2, users can record 720p HD videos and share with their friends via DLNA. The new HTC Titan II comes with other connectivity options including Bluetooth, Wi-Fi 802.11 b/g/n and A-GPS. This device is facilitated with a dedicated mic for active noise cancellation while on call. HTC Titan II is expected to hit the US market in the coming week and will be available for $200 under 24-months contract. 3. ZTE Orbit This time, the Chinese device manufacturer ZTE shows the ambition to world market. The company unveiled the latest Windows Phone device ZTE Orbit at Mobile World Congress 2012. Also, Microsoft is excited to join the force to bring the new Windows Phone smartphone to the World market. The new ZTE Orbit smartphone joins the sibbling ZTE Tania and the company's Windows phone product line.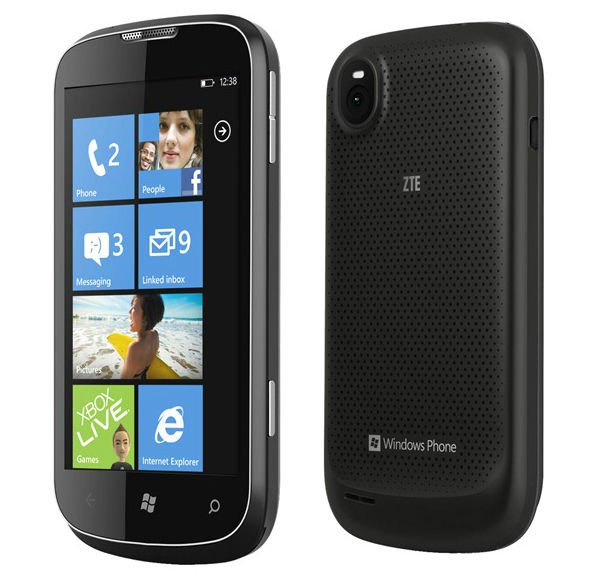 The new ZTE Orbit is a mid-range Windows device destined for major markets across the globe. This smartphone comes with a 4-inch display screening 480 x 800 pixels resolution. ZTE Orbit comes packed with Single-core 1Ghz Qualcomm processor, 512 MB RAM and 4GB of internal memory. The new ZTE Orbit comes pre-loaded with latest version of Windows Phone OS and it sports a 5.0 Megapixel Auto-focus camera with LED flash. This smartphone supports 3G HSDPA data flows at speed up to 7.2 Mbps. ZTE Orbit comes with full compliment of sensors and the device supports Bluetooth, Wi-Fi, DLNA and NFC.

4. Nokia Lumia 610 Interestingly, we have an another device from Nokia in this list. The newNokia Lumia 610 is a Windows based smartphone introduced during Mobile World Congress 2012 caters the mid-range market segment. Though the device got a hefty introduction at MWC 2012, in reality it doesn't carry any exceptional features. Nokia is trying to test their luck in mid-range market segment by playing with a low-price strategy. So our expectations with this device are high and dry. We came to know that the new Lumia 610 will be to be sold at €189 in European market and also we assume that the Asia price will be much lesser than that. The success factor for this device will be the affordability and Nokia's signature experiences.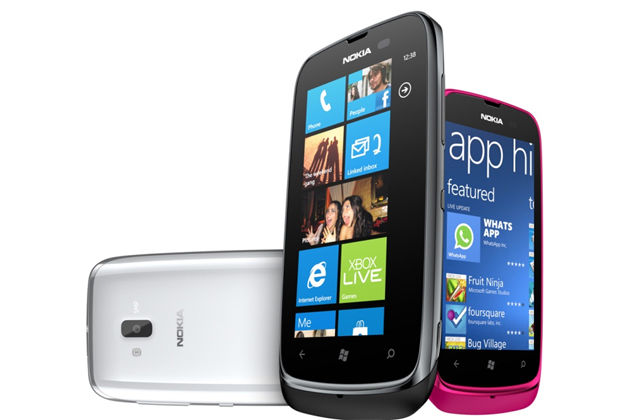 The new Nokia Lumia 610 looks funky and the device comes with 3.7 inch WVGA TFT Capacitive touchscreen covered with Corning Gorilla glass display. This smartphone uses a single-core 800Mhz Qualcomm Snapdragon S1 processor with 256MB RAM and 8GB of internal storage. The device sports a 5.0 Megapixel Auto-focus camera with LED flash and this shooter can record videos in 720p HD @30 fps. Nokia Lumia comes with connectivity options including Bluetooth with EDR, Wi-Fi 802.11 b/g/n, Wi-Fi hotspot, A-GPS and 3G (HSDPA upto 7.2 Mbps and HSUPA up to 5.76 Mbps). This smartphone runs on Windows Phone 7.5 OS Mango with SNS integration. Apparently, Nokia Lumia 610 has an access to Nokia Maps with turn-by-turn navigation and Nokia public transport. Lumia 610 users are now offered to live with integrated Reading hub experience, unlimited music and value added packages.

5. Sony Xperia X7 Though we had spotted multiple devices under Windows platform, Sony's upcoming smartphone is an ideal pick for this spot. The Sony Xperia X7 codenamed Julie is the highly speculated Windows smartphone in the mobile world. Also, Sony added fuel to this flare by promising to launch Windows based smartphone during 2012. However, this comment was passed when Sony was in association with Ericsson. Despite the circulation of pictures on Sony Ericsson prototype, the Julie was never launched or hinted. Also, the partnership (Sony Ericsson) ended up with divorce and Sony focusing on Android OS.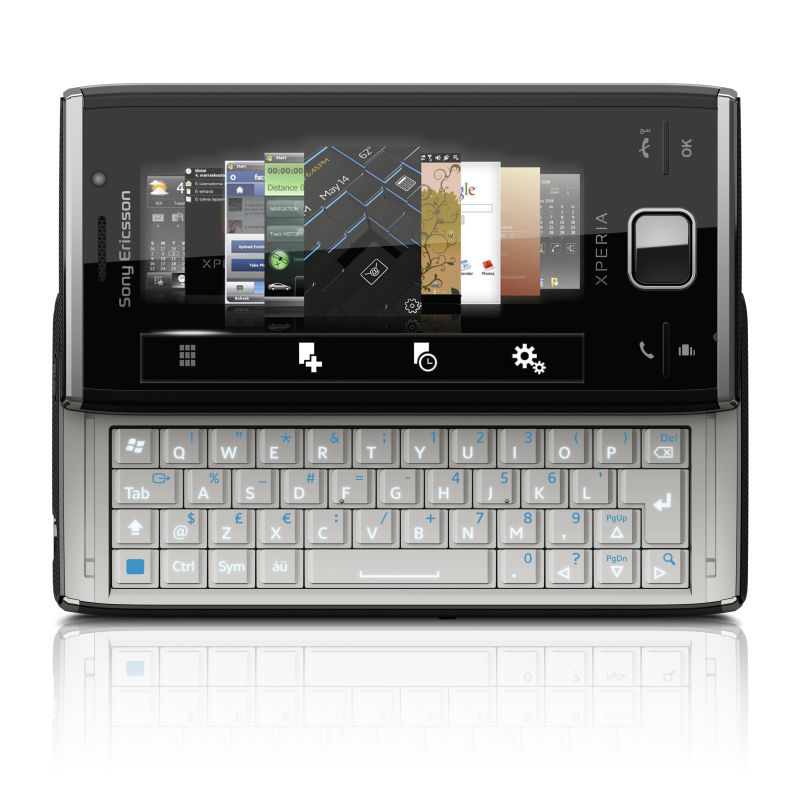 Now, Sony started recollecting the words on previous promise and is working on a Windows smartphone. The Sony Xperia X7 will be launched later this year with Windows Phone 8 operating system installed. This smartphone is expected to be a Slider-QWERTY with 4.5 inch display. The device sports an 8.1 Megapixel Auto-focus camera with LED flash. Furthermore, it comes with Bluetooth, Wi-Fi, Wi-Fi hotspot, 3G, GPS and NFC (Near field communication). Julie is expected to be have HD video recording and users can share via DLNA and HDMI port. But for sure, the device will not be a PlayStation certified one as the Windows OS will apparently be X-Box LIVE enabled.