Android, the well branded term in the Mobile world. The mobile phone makers, either large or small irrespective of their strength and brand value are trying to settle in the market with Android backing. Many a small players are getting marketed with their Android portfolio of products. For instance, large companies like Samsung, Sony Ericsson, HTC, Motorola and small players like Micromax, Karbonn, Videcon and many more adopted the Android. The above mentioned, every company has a successful Android model. Of-course, some of them become more successful and affluent in the mobile kingdom. For instance, Samsung was made to be the most successful company by adopting Android. The company recently claimed as it sold nearly 10 million Samsung Galaxy S II which is a remarkable record. Certainly, Micromax following the same footsteps, introduced the highly affordable Android smartphone Micromax Andro A60 and was a big hit. Later they announced Android A70 which was a responsive model. The Android OS occupied almost 60 percent of the Smartphone market. Recently, at the Google I/O developer conference in San Francisco, Android Product Management Director Hugo Barra shared a bombarding statement with some serious stats on the growth of the Android platform. Among which, Google has activated 100 million Android devices globally, and 400,000 Android devices are activated daily. They also claims, it is on 36 original equipment manufacturers (OEM) and 215 carriers. Finally, there are 310 Android devices are on the market in 112 countries. Similarly, the Android market is catching up and counted that there are around 200,000 apps available in the Android marketplace and users have installed 4.5 billion apps. As the market flourishing, companies are readying themselves with new smartphones rather we call them as Superphones to compete. Since, Android is the only entry barrier to become a smartphone, small companies were also able to overcome this easily. This ended in too many players in the market. So, big player will definitely prove themselves as a better contenders. This resulted in a painful competition on a higher grounds with new technology inclusions. Now, smartphones have become Superphones with better hardware profile and improved functions. Among the upcoming Android smartphones announced*, we have identified top 5 highly anticipated Smartphones (Super phones). Spectators !!! please note that, these models were arranged randomly and not on ranking basis. Since, consumers are better judges, that part is left to them. Let us proceed further to see who they are. 1. Sony Ericsson Xperia Arc S Sony Ericsson officially announced this smartphone Sony Ericsson Xperia Arc S at IFA 2011 consumer electronic show held at Berlin. This smartphone was the improved version of the original Xperie ARC. This smartphone comes packed with a better hardware and is aimed to entertain the user in a possible better way. At the same time, Sony Ericsson put forth their efforts to deliver the product at the same 8.7 mm thin sleek curvature where the original Xperia ARC is defined for. The device brings introduces the users a new style of messaging using Swipe to write just like Swype. Similarly, for the first time Sony Ericsson comes with 3D concept in 3D World. Users can take pictures with 3D Sweep Panorama and view them on a 3D TV or on the multi-angle 3D display. Playing motion controlled games and 3D games with full color and depth will be fun experience.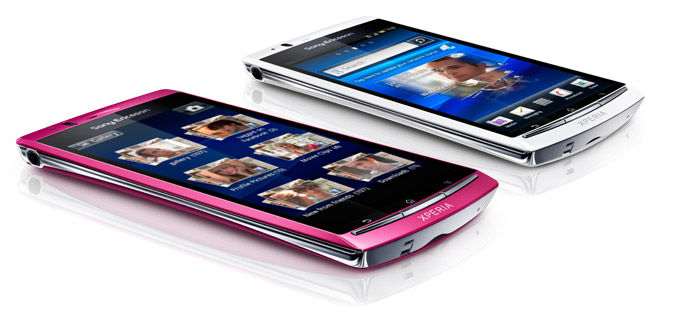 Key features of Sony Ericsson Xperia Arc S :
4.2 inch LED back-lit touchscreen sharp and crisp
BRAVIA Engine for mobiles
1.4 Ghz Qualcomm Snapdragon processor
512 MB RAM, 1 GB internal storage memory
Expandable up to 32 GB using MicroSD card
Android OS v2.3.4 Gingerbread, Timescape UI
8.7 mm ultra-thin sleek curvature, 117 gr weight
8.1 megapixel camera with Auto-focus and LED flash
Exmor R™ CMOS sensor for low-light capturing
3D photo capturing and 3D games
Video recording and playback at HD quality 720p
3G, HSDPA, 7.2 Mbps; HSUPA, 5.76 Mbps
Bluetooth, Wi-Fi, Wi-Fi direct, DLNA, ANT+ Technology, USB on-the-go, GPS and HDMI
1500 mAh battery
Sony Ericsson Xperia Arc S
will be made available in different colors Pure White , Gloss Black , Misty Silver , Midnight Blue , Sakura Pink. The device is expected to hit the World markets (selective) by Q4,2011.
2. HTC Sensation XE
The Taiwanese smartphone maker HTC, recently announced a mega-powerful multimedia Smartphone
HTC Sensation XE.
This was the special edition version of successful HTC Sensation. The new HTC Sensation XE is the first Android Smartphone in the world with Dr.Bre Beats Audio experience. This smartphone comes with a pair of branded in-ear headphones and a set of edgy new red accents.
HTC Sensation XE
is expected to deliver a truly incredible audio experience and create a new trend in being entertained. The device comes with all the advancements and also makes the user to immerse in rich movie watching and music listening with virtual surround sound. Users can capture videos using the HD video camera, can also do some post-production works like trimming the best frames in video and share them with the friends and family instantly.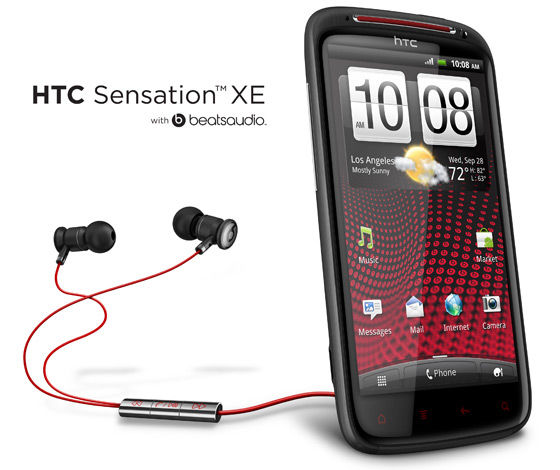 Key features of HTC Sensation XE :
4.3 inch S-LCD touchscreen with qHD resolution
1.5 Ghz Qualcomm dual-core processor, Adreno 220 GPU
768 MB RAM, 1 GB internal user memory
Expandable up to 32 GB using MicroSD card
Android OS v2.3.4 Gingerbread with Sense UI
8.0 megapixel camera with Auto-focus and dual LED flash, VGA front
Video recording and playback at HD quality 1080p
Bluetooth, Wi-Fi, Wi-Fi hotspot, DLNA, GPS, and HDMI
3G HSDPA, 14.4 Mbps; HSUPA, 5.76 Mbps
Active noise cancellation with dedicated mic
Beats Audio, Beats headset
1730 mAh battery
HTC Sensation XE
is expected to be available in Asia Pacific zone during Q4, 2011.
3. Samsung Galaxy Note
Samsung unveiled a brand new Smartphone during IFA 2011 and named it
Samsung Galaxy Note
. As the name suggests, the device with its large screen appears like a small notebook. Adding to it, it comes with a brilliant hardware profile and is a really powerful mean machine. For its brilliant 5.3 inch screen, Samsung is proud to call Galaxy Note as a "Largest screen with Smartphone portability" and "World's first 5.3 inch HD Super AMOLED display"! Samsung really identified the advantage of screen and utilized to a larger extent. The Galaxy Note minimizes the problem of screen transition, scrolling and makes the user to browse the content conveniently. Samsung introduced the
Galaxy Note
with an in-built S-Pen (kind of stylus) for notes taking at a smoother and faster pace. All the native applications that comes with Galaxy Note can interact with the pen smartly. The device comes with Handwriting recognition, Text digitization of handwriting (kind of ocr), Voice/music recording and Image cropping. Users can also personalize the pictures and videos by adding texts and scribbles on top of the media if taken on Galaxy Note.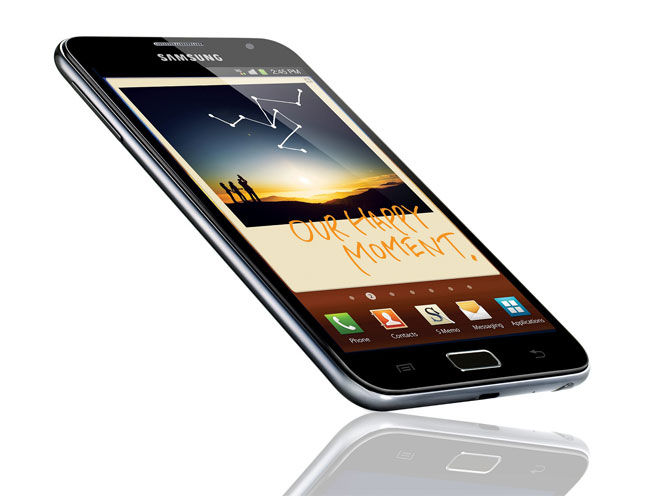 Key features of Samsung Galaxy Note :
5.3 inches WXGA, HD Super AMOLED Capacitive Touchscreen
Corning Gorilla Glass display and S Pen Stylus
Dual core 1.4GHz ARM Cortex-A9 proccessor, Mali-400MP GPU, Exynos chipset
1 GB RAM, 16 GB internal storage memory
Expandable using MicroSD up to 32 GB
Android OS v2.3 Gingerbread with TouchWiz 4.0 UI
8.0 megapixel camera with Auto-focus and LED flash, 2.0 Megapixel (front)
Video recording and playback at 1080p HD
Bluetooth, Wi-Fi, Wi-Fi hotspot, DLNA, GPS, Glonass and USB on-the-go
3G HSDPA, 21 Mbps (HSPA+ (4G)); HSUPA, 5.76 Mbps; LTE (4G)
Active noise cancellation with dedicated mic, TV-out (via MHL A/V link), Image/video editor
2500 mAh battery
Samsung claims that this new device is actually the result born out of consumer insights. Their consumer research indicated that users want to do
more tasks much better
even while travelling. The more tasks include Email, Gaming, Viewing pictures and videos, Camera, Web browsing and taking notes (read productivity needs). So, to compromise all these factors, Samsung came with this solution.
Samsung Galaxy Note
is getting ready to be be delivered with in Q4,2011.
4. LG Optimus EX
After enjoying the success of its Android phones, the korean smartphone maker LG is prepping for few more. Within its road-map, we were able to figure out some powerful Android devices and we chose
LG Optimus EX
as a strong contender. The new LG Optimus EX is the combination of two successful devices LG Optimus Black and LG Optimus 2X. The device came into existence by adding up the style of Optimus Black and power of Optimus 2X. LG is planning to target the device in the world markets with a different pricing strategy. LG is the first to introduce dual-core processor in the mobile phone and also the initiator for large screen devices. Similarly, they aims to capture the market by being the first to introduce the newly improved NVIDIA's Tegra 2 Chip with this powerful machine.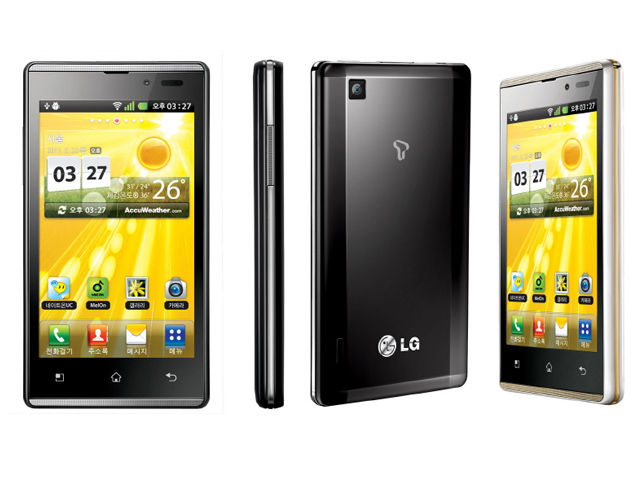 Key features of LG Optimus EX :
4.7 inch WVGA IPS NOVA, Touch Screen Color Display with 700 nits of brightness
1.2 Ghz dual-core Tegra 2 processor
1 GB RAM, 8 GB internal user memory
Expandable up to 32 GB using MicroSD card
Android OS v2.3.4 Gingerbread
5.0 megapixel camera with Auto-focus on rear side, 0.3 VGA front side
Video recording and playback at HD quality 1080p
Bluetooth, Wi-Fi, Wi-Fi direct, GPS, and HDMI
Micro USB 5-pin connector
1500 mAh battery
LG announced the
Optimus EX
in Korea and will soon reaches the World market.
5. Google Nexus Prime
Google Nexus Prime is the highly anticipated Android Smartphone and yet to announced. Quiet differently, all the above mentioned were officially announced, but this is expected to make its debut by next week. Apparently, this was expected to carry the newly announced Android OS Ice Cream Sandwich. Initially, there was a confusion on equipment manufacturer. Interestingly, lots of speculation and rumors encountered. A set of experts claims, the device will be offered by HTC, some said it was from Samsung and the others claimed for Motorola. Because of the Google Motorola deal, many people claimed the device will be built with Motorola. But, with the recent event call from Samsung we were out of the confusion. The device is expected to be a successful combination of Google and Samsung.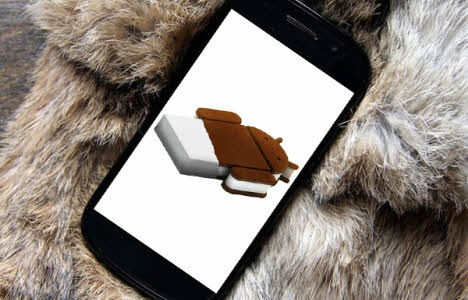 Google Nexus Prime
is expected to carry the following features
4.6 inch Capacitive Touchscreen display
TI OMAP 1.5Ghz Processor
1 GB of RAM and 16 GB of internal memory
Expandable to 32 GB using MicroSD card
Android OS Ice Cream Sandwich
5 Megapixel camera with Auto-focus, 1 Megapixel front facing
Video recording and playback at HD quality 1080p

Bluetooth, Wi-Fi, Wi-Fi direct, GPS, and HDMI

3G HSDPA, 21 Mbps (HSPA+ (4G)); HSUPA, 5.76 Mbps; LTE (4G)

Active noise cancellation with dedicated mic

1750 mAh battery