Panasonic
Technics revealed two new sets of professional DJ headphones namely the RP-DH1250 and the RP-DJ1205. Though the DH1250 and the DJ1205 have price difference of only $40, the performance is vastly different. Let's take a look at the RP-DJ1205 headphones.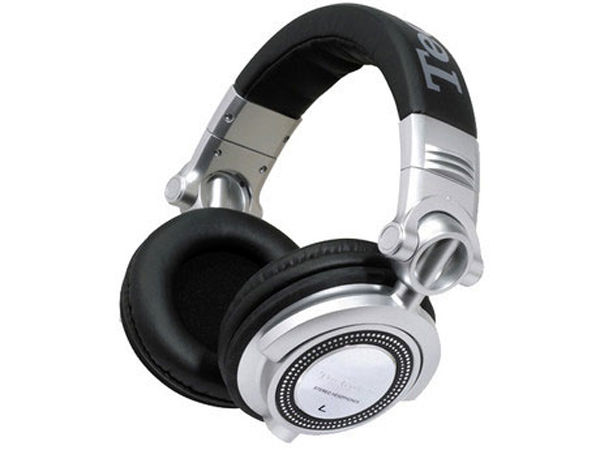 Design and Features
The DJ1205 lacks an iOS-compatible cable is a disadvantage. It is both lighter and smaller than the DH1250s. The design is also sober, with a matte silver and black color scheme with a nice black leatherette band and black extension pieces. The on-ear earpieces are well-padded and comfortable. Panasonic also claims they're water-resistant. The earpieces rotate in for storage, and rotate out for DJ-style single-ear listening. A hold switch allows you to keep the earpieces locked in either position.
Fit and Comfort
The DJ1205's offers good comfort even after wearing it for long period of time. The headband could use a little more padding, but overall its really nice to wear, and looks good to. Compared against the DH1250, DJ1205 is lighter and more comfortable and less bulky as well.
Audio Performance
These headphones sonic performance is not up to the mark. The DJ1205 do have some plus points such as a clean stereo sound that is well-balanced and deliver all of the instruments in the mix with clarity. However, these pair of headphones falls much shorter than the performance of its brethren the RP-DH1250. The handling of depth of the DJ1205 is no match for the DH1250. There is a general lack of power in the bass and mid-range frequencies though it has a nice boom. As a whole the DJ1205 didn't really give anything to live up to the expectations from a professional DJ headphone.
Conclusion
Though the has some nice touch and sound balance it is certainly not meant for professional DJing at such less price difference with the DH1250.