Mobile phones have changed the way we live and communicate. For past four years the telecom industry in India has shown a splendid growth with an average growth rate of 65.98%. There is a tremendous growth rate in mobile subscriptions and usage hours. Network services providers are also offering customized plans and offers for every user, which are drawn to the customer needs. ROA (Research on Asia) group and Optimus, forecast that India's mobile market is to reach as high as 868.47 million users by 2013. Network providers and Mobile manufacturers are basking the glory in subscriber base and usage. Mobile phone users spend mobile time on various activities, Talking, SMS, MMS, Email and now – Social Networking sites. Users spend a great time with Social networking sites like Facebook, Orkut, Twitter, Yahoo, AOL, MySpace and the list builds on. A recent study revealed that Mobile users are much more active on social networks than PC users. With more people accessing social networking sites from mobile phones, mobile phone makers started realizing the prospect and started adding social networking apps to their mobiles.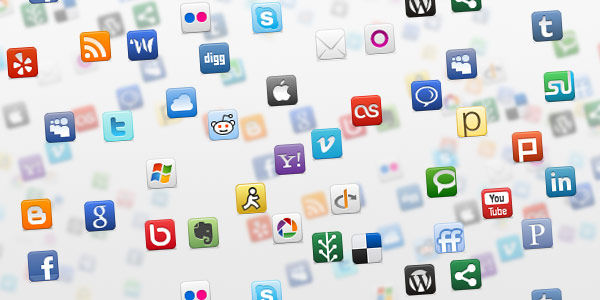 Over a period of time, there were many mobile handsets which actually been campaigned targeting the buyers with these glittering apps. Another research by The Nielsen Company reveals American teens are texting all the time. The survey conducted among 3000 teens says, 94 percent of teen subscribers self-identify as advanced data users, turning to their mobile phones for messaging, Internet, multimedia, gaming, and other activities like downloads. They download a wider range of applications, these includes popular mobile apps such as Facebook, Pandora or YouTube.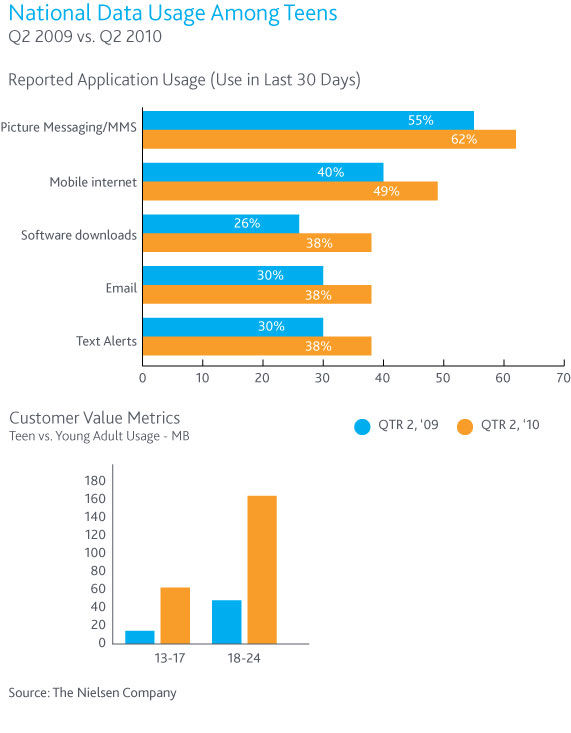 As the market matures, youth and young executives address the need for advanced technology mobiles, social networking apps enabled mobiles to be in continual touch with their friends & peers groups. Indian based mobile phone companies are almost successive in including these mobile applications with the new models they introduce. Now this has become a basic feature and no-more a special feature in a mobile from the buyer's perspective.