Aiaiai is a Danish headphone manufacturer that takes its job more seriously than its funny name. This company has come up with many superior quality headphones and thus created a niche for itself in the headphone market.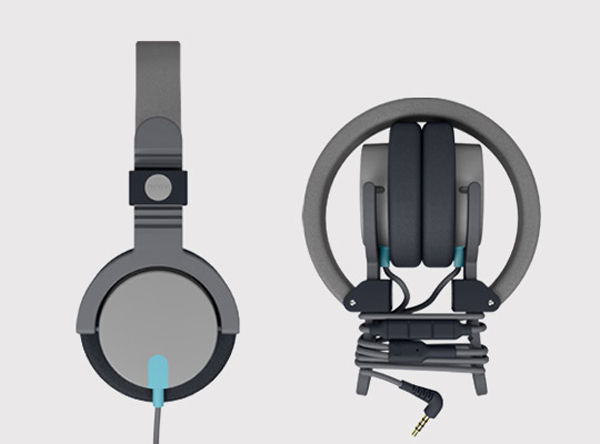 Let us now consider the Capital headphones from this company.
Design and features
The Capital headphones look very sturdy yet a little low grade.
The headband is made of fiberglass, covered with a soft padding of rubber for enhanced flexibility. The Y-shaped arms are tough and durable, which easily adjusts to various sizes. The earpieces are connected on a rotating axis to make them foldable for storing. These headphones come in various colour schemes. The added iOS control and mic is a good feature indeed, but the buttons on the Capital are not very user friendly.
Fit and comfort
Here comes the biggest issue with the Capital, they are not at all comfortable. The tire-shaped ear pads are made of a kind of hard foam that actually hurts the ears after sometime. The design could really use soft padding instead of the hard ones. With the hard pads on the ears, makes wearing the Capital for length of time a really tough job.
Audio performance
The Capital does really offer a good, well-balanced reproduction of the frequency spectrum that will let you just enjoy your music. The various instruments are nicely detailed and separated with a crisp and clear sound. Be it vocals or instruments or electronics, the capital really offers great effect and a melodious atmosphere around you. It offers the right bass and real clarity of sound that is meant to enclose you into the world of music. The Capital's 40 mm drivers are really capable of reproducing great sound.
Conclusion
In terms of performance and cost, the Capital can simply win you over. With a price range of only $100, it is amazing to find out the kind of sound quality this pair of headphones can deliver.