One of the Most popular fighting Games, Tekken Series will now be available for the Android Devices as a Cross Platform Card Battle Game.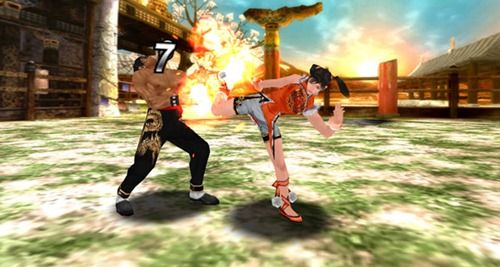 The Tekken Series is an all time favourite Fighting Game accompanied by Street Fighters, Soul Calibur and Mortal Combat. The Gamers have been experiencing the fun beating the virtual tar out of one another since years.
Now, a new Card Battle game is being introduced for the android Operating System by Namco Bandai. The newly designed fun Game will get its name dubbed officially as Tekken Card Tournament.
At the first sight the Tekken Card Tournament seems to be somehow boring but once the Player Picks a Set Number of Characters out of an Inventory and then does the Turn-based Style Battle the Game proves itself to be quite interesting.
The Tekken Card Tournament is a Card battle game that allows its players to get their deck boosted up by making a purchase of actual physical booster packs.
The Physical Cards can be scanned and added to the Player's Digital Connection for him to use. These Cards are also capable of being used to Play a rear
Trading game personally. Thus, if talked technically the Player will be getting two games within the Trekking Card Tournament.
Also, when a Character is scanned to the game it gets added to the Player's collection providing bonus to his Current Collection.
The Tekken Card Tournament will be available for download by the Android Users in the coming Weeks. So, are you ready to experience the fun Game?