Seems the splashes of offers from the telecom operators are not going to end soon. Keeping up the spirit of festive season, Tata Teleservices Limited (TTL) on Thursday launched 'Durga Puja Special Offer' for all new customers of Tata Indicom, Tata Walky and Tata Photon in Kolkata Circle.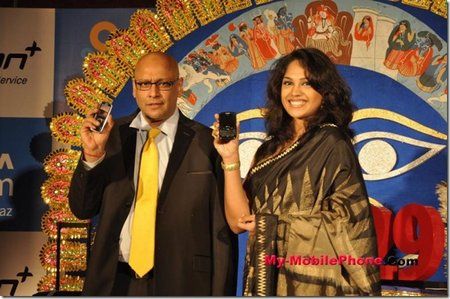 "Durga puja special" festive season, Tata Teleservices Limited is giving a smart looking Trolley Bag absolutely FREE with every new Tata Walky & Tata Indicom connection; and a Suitcase with Trolley FREE with every new Tata Photon Whiz & Tata Photon Plus connection. TTL also launched a "Durga Puja Special Tariff Voucher" for Tata Indicom Prepaid Mobile Consumers Both existing & new consumers can enjoy this new tariff plan, said the company spokesperson at a press conference here.
"Durga Puja Special Tariff Voucher", Tata Indicom customers can enjoy all local calls atRs29 P/Min, and all STD calls to any network at Rs49 P/Min.
The existing customers will have to recharge with a STV worth Rs19 that will have 30 days' validity. And new customers can choose from two types of First Recharge Vouchers available in two denominations of Rs29 and Rs49 having validity of 3 months and 6 months respectively.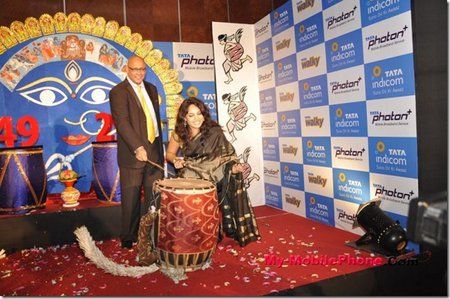 Tata Indicom,Kolkata Circle Mr. Sanjiv Sinha, Regional East Head and Chief Operating Officer, said, "Its festival time in the city as people celebrate Durga Puja with great fervor. We are glad to be a part of the good times, through our exclusive offering, this season. The attractive trolley bag is a simple utility welcome gift for our potential customers. Also, our subscribers need not worry about mobile expenses as they talk to their loved ones; whether local or STD."
The free trolley bags will be given till the stock lasts or till 15 October and the plan is available to both existing and potential customers till 25 October.