Tata DOCOMO
which the integrated telecom brand of TTL (Tata Teleservices Limited) has released a Twitter app for its pre-paid GSM users that will let them activate and recharge a value added service or application through Twitter. This e-commerce tool called Twittcom, has been designed and developed by the Tata Teleservices team. "With the increasing consumption of internet and the rise of social media it makes ample sense to be present on the medium where people are spending time at present or they are likely to spend time in the future. Our community on Facebook is amongst the strongest in the world and Twitter too will reach the same levels quite soon", said Ritesh Ghosal, Head of Brand Marketing at Tata Teleservices Limited.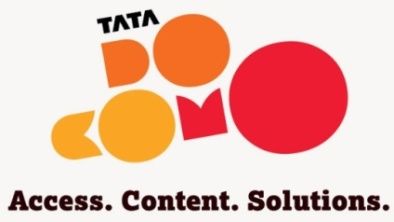 For registering your numbers for this application follow this simple 3 step process:-
Open the twitter handle of tatadocomo and type in #reg <Mobile Number>. You will then receive a pin code which will have to be verified through an SMS.
Again go to the twitter handle and type the verification code as follows: key in #code <Pincode>. You will then get a retweet confirming your registration.
For activating this service go to the handle of tatadocomo and type key in #act# <Service><value>. You will get a tweet confirming activation of value added service to your number.
Through the launch of this application Tata DOCOMO is trying to ride the internet and social media wave that has gripped the nation. Be sure to check out this application.