Last week, Tata Docomo launched the Photon Max WiFi, an internet dongle which doubles up as a WiFi hotspot. If you are wondering how the device works or are looking for an upgrade, read on for our exclusive review. The Tata Docomo Photon Max WiFi dongle is a USB 2.0 device powered by a Qualcomm Gobi dual-core processor. It offers speeds up to 6.2 Mbps with no-roaming charges, which makes it a great buy for users who travel frequently.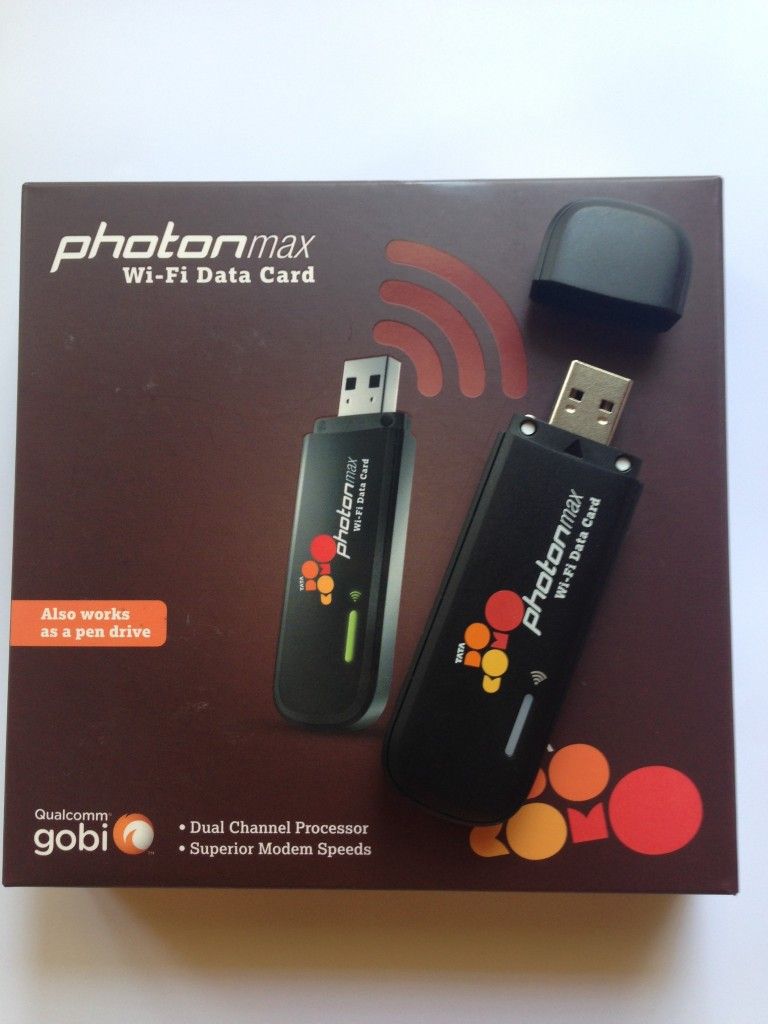 The device works as a WiFi hotspot, and can connect up to 5 devices simultaneously. The dongle doesn't have a built in battery, so it needs to be connected to a power source to work. It can either be plugged into a laptop/PC, or directly into a power adapter with a USB port. Unfortunately, a power adapter is not supplied with the dongle. We plugged it into an iPhone's USB charger and it worked perfectly. The Photon Max WiFi can be used as storage device with up to 16GB of memory. It is fitted with a Micro SD card slot, which can be accessed by sliding off the top cover. Tata Docomo doesn't include a memory card in the package though, so users will have to purchase that separately.
Setting up
Once you get your Photon Max WiFi dongle, Tata Docomo will send you a a 10-digit Photon number. You will need to dial
1800-266-121
and follow the instructions to talk to a customer service agent, who will verify your details for the setup. Tata Docomo has provided this 10-digit number as an added layer of security, but unfortunately if you don't have the number, there seems to be no way to speak to customer service. There should a provision for users to identify themselves using personal security questions, in case they have misplaced or forgotten the number. After the phone verification is complete, you need to plug the dongle into a laptop or PC to set up the device. The software will download automatically, and a web management interface will pop up where users need to follow a series of simple steps to set up the device. These are detailed in the Quick User Guide which is included in the box. You can choose to either continue browsing on a PC/laptop with the device plugged in, or connect it to a power source to use it as a WiFi hotspot. The default password is provided by Tata Docomo, after which you can change it via the web interface.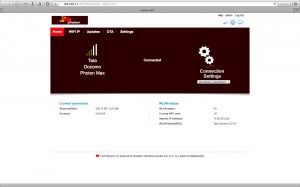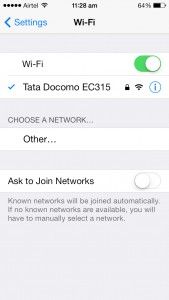 Speed and range
Tata Docomo offers different speeds depending on the location. 30 cities come under Photon Max speeds of 6.2 Mbps. Photon Plus locations (around 300 cities) will receive speeds up to 3.1 Mbps, while the rest of the country will get speeds of 153.6 Kbps.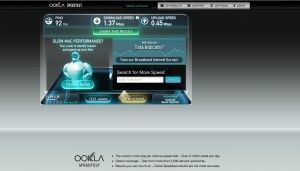 We tested the device in Bangalore, a Photon Max city, and were disappointed to find that download speeds averaged at 1.4 Mbps and upload speeds at a meager 0.45 Mbps. We tested the dongle in 3 different locations and got similar results. However, given that the device works on cellular data, we can expect speeds to fluctuate according to location. The Photon Max WiFi Dongle operates at a frequency of 800 MHz. Tata Docomo claims that the WiFi hotspot has a 100 metre range, but we found it to be satisfactory only up to about 40-50 metres. Beyond that the signal became patchy. However, the dongle had no problems broadcasting through doors and walls, and gave us a strong signal in surrounding rooms.
Cost and plans
The Tata Photon Max WiFi Dongle costs Rs 1999, payable up front. Users can choose from a range of pre-paid, postpaid and pay-as-you-go packs. Tata Docomo is offering a special device bundle at Rs 4999, which includes the device and 15GB of unlimited data per month for 3 months. Post 3 months, users can opt for the plan of their choice. Both prepaid and postpaid users can avail of unlimited packs, but post the FUP speeds come down to 153.6 kbps. There are also reload packs available in case you cross your download limit and want to recharge.
Verdict
The Tata Docomo Photon Max WiFi dongle is extremely useful if you use multiple devices. People who travel frequently for work will find this a good deal because of the zero roaming charges. While in our testing experience we didn't find the speed and range to be what Tata Docomo claimed, the WiFi hotspot functionality and affordable price make it a good buy.