Tata Docomo is offering free calling minutes for watching advertisement on mobile phones. Company has launched an unique mobile advertising application called 'GET' which allows the users to get free voice minutes in exchange for watching advertisements on their devices. Users of GSM and CDMA networks of Tata Docomo using Android, Java, BlackBerry and Symbian phones can download the application on their device to take advantage of the service.

GET, is the short form for "Get Easy Talktime" application, which company has launched to change the way how telecom operators generate revenue from the consumers. To get the free voice minutes, users have to watch video ads from sponsors.
"In an increasingly cluttered advertising environment, the GET service will provide our customers targeted opportunities and facilitate brand engagement possibility at personal level,"
Tata Docomo HM Harsh Saxena commented on the launch of new service.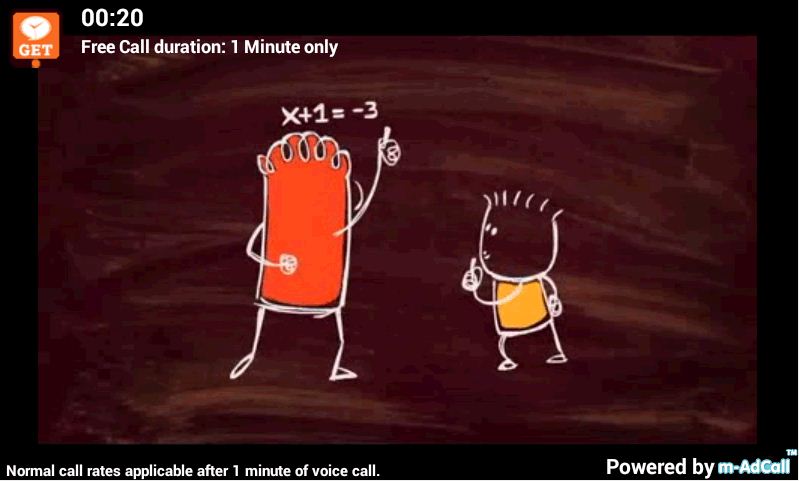 HTC India is the first sponsor to associate with Tata Docomo to provide ads in the GET application.
"We are proud to be one of the first ones to be associated with Tata Docomo GET that has offered so much, to so many, in such a short time,"
said Manu Seth, HTC India Head Marketing. One of the coolest things about this service is that the company is not going to charge for the data consumption while viewing ads through the app. So, don't worry your mobile phone data bill is not going to rise to get the free voice minutes.