Tata DoCoMo, the unified telecom brand of Tata Teleservices launches industry first VAS to mobile subscribers in India. Tata introduced the new handset application My Call Me Tune in partnership with OnMobile to GSM subscribers in India. With the new application, customers can now customize and activate their call tune service in un-conventional way. The new My Call Me Tune will allow users to self-discover the music and users can set their current as well as future presence/status, on the fly, and set it as their CMT for a fixed duration. For instance, if the user is in a meeting, he/she can record its own voice template and put it as call me tune stating "in a meeting, will call back later". Also, he can greet and inform the caller in un conventional methods of either not attending the call or rejecting the call with an SMS.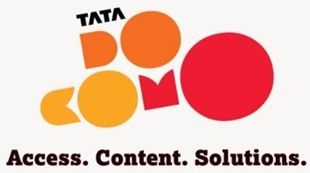 Announcing the launch of this new service, Mr. Rishi Mohan Malhotra, Head VAS – Tata DOCOMO said, "My Call Me Tune application is unique in that it offers a variety of benefits to users. It not only enables ease of music discovery but also offers other innovative features such as previewing and copying of tunes, settings of tunes for specific profiles and status updates. With the Smart Phone market increasing, consumers today are demanding more in terms of discoverability, ease of use and a helpful interface to browse through VAS services. My Call Me Tune application does just that and in the spirit of our brand, is refreshingly different and surprisingly accessible. Our exclusive partnership with OnMobile has delivered as per our expectations and we look forward to a fruitful association with them."
Mr.Mouli Raman, MD & Co-founder, OnMobile said, "OnMobile is extremely pleased to launch My Call Me Tune application keeping in with current trends in mobile music market. We are positive that our ability to innovate and combined with our cutting edge products will pave the way for enhancing our product portfolio and help introduce a wider range of products for Tata DOCOMO subscribers."
To activate this service Tata DOCOMO customers can dial 590002 or SMS <MY CMT> to 543211. On receiving the request, the system sends a downloadable link of My Call Me Tune application via SMS. Once downloaded, the application resides in the handset of subscribers and can be invoked any time to experience a user friendly storefront to browse, search and set Call Me Tunes. Tata DoCoMo subscribers will be charged for downloading songs at Rs 15 for 90 days.