Tata Docomo comes with a brand new marketing strategy saying One Plan. One Bill. One Pool. The company builds a family story like this. The new MyFamily Plans from Tata Docomo with a host of benefits, available in a common pool like free airtime that can be used to make local and STD calls. Under this new plan entire Family can eat from One Large Common Pool of Minutes, Data, SMS. Family members can call each other at CUG rates. This plan is available for Post paid customers.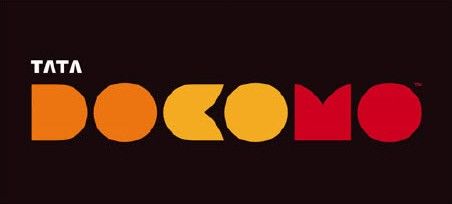 After a series of campaigns Keep it Simple and Roam Free Plans, Tata Docomo is delighting its Customers with this new drive MyFamily Plans. There are three plans offered by the company namely, Small Family @ 999, Medium Family @ 1999 and Large Family @ 2999. Customers with Small family @999 can take upto 3 connections and 5 connections in the Medium family and Large family.
| | | | |
| --- | --- | --- | --- |
| | Small Family @ 999 | Medium Family @ 1999 | Large Family @ 2999 |
| Connections | 3 | 5 | 5 |
| Free Mins | 3000 mins for local and STD calls | 6000 mins for local and STD calls | 10000 mins for local and STD calls |
| CUG Freebies | 1000 mins local calls, 500 free local or STD SMS | 1500 mins local calls, 1000 free local or STD SMS | 2000 mins local calls, 500 free local or STD SMS |
| Data usage | 512 MB data consumption | 1GB data consumption | 2GB data consumption |
After consumption of free airtime in MyFamily plans customers will be charged 1p/sec for all local and STD calls. By availing this unique offer customers would get a single bill and thus a one stop solution for all family telecom needs with a single bill for greater convenience. Speaking at the launch, Mr GurinderSingh Sandhu, Head Corporate Marketing, Tata Teleservices Limited, said.
"This is yet another industry first from Tata DOCOMO and is another key step in our constant endeavor to simplify and uncomplicate telecom services. Starting today, postpay customers can stop worrying about managing multiple bills, multiple plans, and multiple payments dates. With MyFamily Plans the family can now benefit from buying into telecom as a single unit and eat from a very large common pool of minutes, data and SMS."
To get their custom-fit postpay connection delivered to home. Simply call toll free number
1800 266 0000
. Tata Docomo rolled out its GSM services in Tamil Nadu, Kerala, Orissa, Karnataka, Andhra Pradesh, Madhya Pradesh-Chhattisgarh, Haryana-Punjab, Kolkata, Rest of West Bengal, Jharkhand, Bihar, UP East, UP West, Gujarat, Himachal Pradesh, Rajasthan, Mumbai and Maharastra.