Tata Docomo today announced a cricket special 57 Not Out and 103 Not out recharge vouchers.
With the ranching Cricket World Cup fever, this new recharge schemes give an access key to exciting cricket stuff while on the go. The new recharges will allow users to VAS like
Listen to 5 minutes or 10 minutes of cricket updates on every match day by dialing 54321194
Month-long free subscription to participate in a unique Voice Game called Guess Master, where you can predict different events of the game & win exciting prizes (Guess the winner of the day's toss, the match-winner, scores made in each innings and 6s and 4s scored in each innings, etc.)
Free subscription to MySong and Call Me Tune service—subscribers can listen to live scores each time they dial someone from their Tata DOCOMO number
On data, exciting free downloads like wallpapers, games and animation options through Dive-In WAP portal and free score updates via SMS.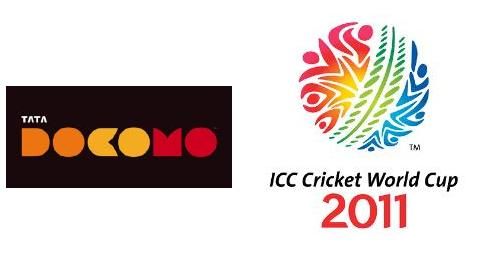 Not only the cricket stuff, this new recharges bundled with some added fun stuff too. Subscribers can now have games, goodies, alerts and trivia and also bundled talktime. On Recharge card valued 57 one can avail a talk-time of Rs.
28 and

similarly on RCV 103 one can get a talk-time of Rs.

51/-. Both the cards are valid for one month period.
Mr. Rishi Mohan Malhotra, Head of Value-Added Services at TATA DOCOMO says,
"When you think of cricket, it's all about fun, passion, excitement, celebration and winning. 57 and 103 Not Out are precisely that. The innovative offering of Cricket related VAS along with bundled talktime adds that element around the most awaited cricket extravaganza. These are the first ever recharge vouchers available to cricket lovers and enables unparalleled experience. We wish to empower our subscribers to be tuned in with what's happening on the ground, and the integrated combination of SMS Alerts, Call Me Tunes, MySong, Dive-In and IVR will keep our audiences engaged in the cricket carnival like never before. With these recharge vouchers, subscribers in fact are going to remain Not Out as far as the Cricket World Cup goes."