Nokia and Microsoft announced that they would deliver Microsoft Apps to Symbian running phones. These updates include some serious business productivity tools and they will be pre-loaded in Symbian Belle phones hereinafter. If any user upgrading from Symbian Anna to Symbian Belle will also get these tools with the OS update.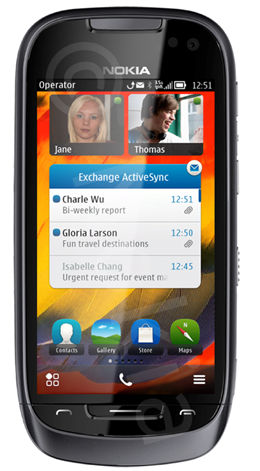 The Symbian phones are entitled with the following free Apps –
Microsoft® Lync™ 2010 Mobile – for cost efficient IM, presence, audio and web meetings on-the-go.
Microsoft® PowerPoint® Broadcast – quick broadcast of presentations directly from PC to mobile.
Microsoft® OneNote™ – rich note taking with images. Syncs with Microsoft® SkyDrive®.
Microsoft® Document Connection – single view to documents stored on mobile, including email attachments as well as documents on Microsoft® SharePoint® 2010 sites.
This doesn't end here. Microsoft and Nokia are planning for more Apps to announce in the early 2012. Tentatively, this includes
Microsoft OneNote sync with SharePoint (in addition to SkyDrive).
Microsoft Word, Excel and PowerPoint as native applications for the first time outside the Windows platform.
Nokia in their earlier conversations committed to support Symbian until at least 2016. So, we can expect more such Apps till the due date.