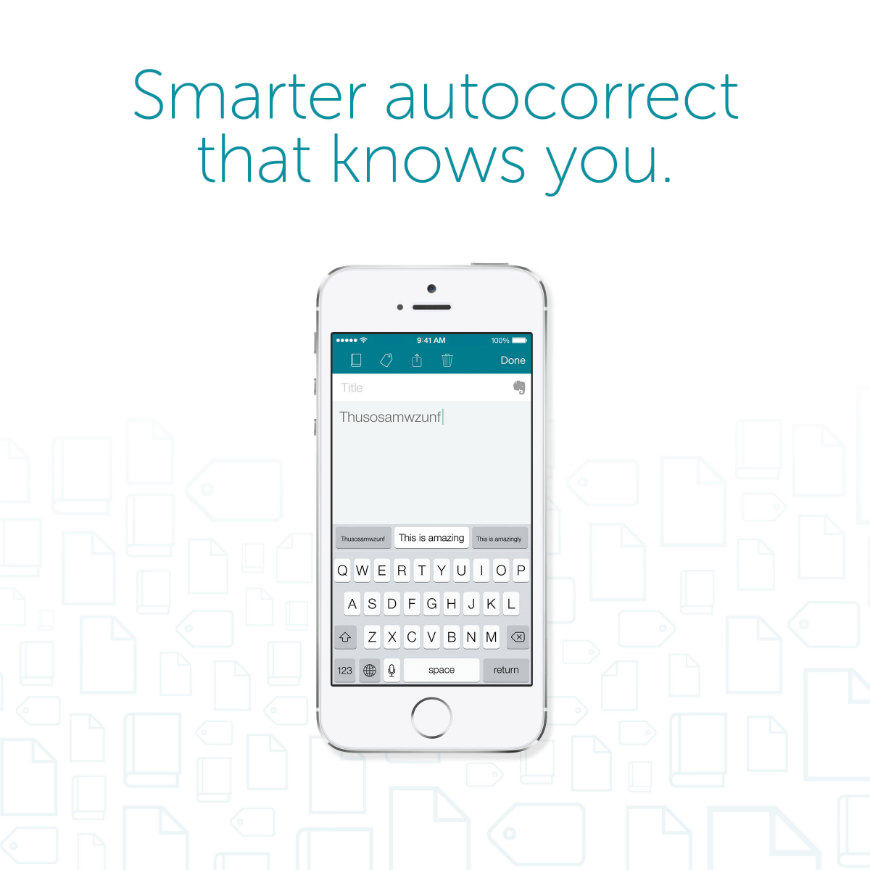 iPhone and iPad users can finally get a taste of what real autocorrect looks like, now that SwiftKey has landed on the Apple App Store. Unfortunately, it's not available as the
Android-style keyboard app
, thanks to Apple's stoic stance on preventing the use of third-party keyboards. Instead, SwiftKey's word-prediction and correction features are disguised in a note-taking app called SwiftKey Note. Born in partnership with Evernote, SwiftKey is heavily integrated with the popular productivity software.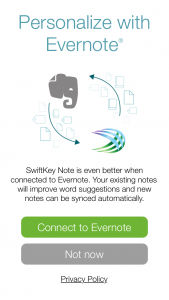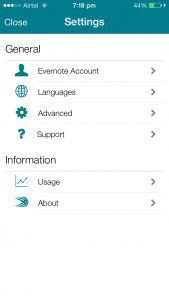 SwiftKey Note's keyboard is almost identical to the iOS keyboard, which makes it comfortable to use instantly. Similar to Evernote, it's divided into notes, notebooks and tags. If you log in to Evernote, all notes created in SwiftKey Note will automatically be synced with your account. Just to clarify, SwiftKey Note doesn't download your Evernote entries, and isn't meant to be an alternative to the service. It's useful mainly for typing a note on your smartphone and tablet, and syncing it to your Evernote account. By default, new notes are added to an Evernote notebook called SwiftKey Notes.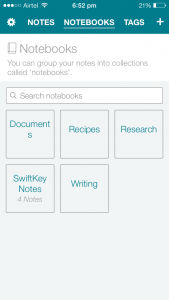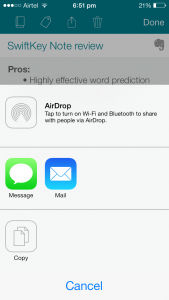 SwiftKey's technology is not only capable of correcting words, but also learning and predicting your writing style. Android users have the advantage of using it on across all apps, which allows SwiftKey to learn your writing patterns from your email, messages, Facebook and Twitter. iOS users only have the option of using it with Evernote, but the app will still pick up on your style from existing Evernote entries. If not, it'll learn as you type. If you don't sync the app with Evernote, you can still share notes via email, messages and AirDrop. You can also copy the text and paste it into a different app if you wish.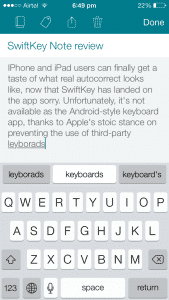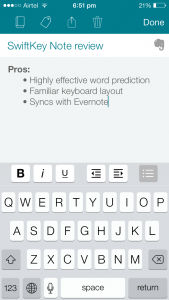 SwiftKey is uncannily good at making sense out of gibberish. It was able to correct most misspellings and mistakes, and even recognised words typed without a space. Above the keyboard, you'll notice a bar with three words, where SwiftKey's predictions are displayed. The predictions appear even before you begin typing your next word, and sometimes you can type an entire sentence or phrase using just suggestions. Swiping the bar to the left will reveal a few formatting options like bold, italics, underline, bullets and indents.The app doesn't let you add images, and is purely a note-taking app for now. Over the few days that we used the app, it became progressively better at learning our writing style, and we found it more intelligent and convenient than the iOS keyboard.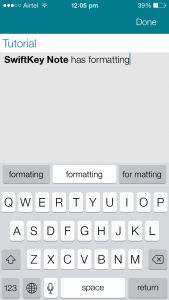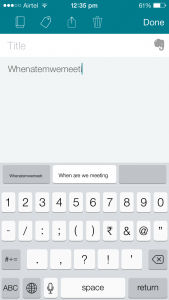 SwiftKey Note isn't as advanced as its Android counterpart, leaving out features like its Swype-like trace-typing capabilities. The company is looking to partner with third-party developers though, and the thought of the SwiftKey keyboard being integrated with apps like Facebook, Gmail and WhatsApp is enticing, to say the least. For now, we highly recommend downloading the app, especially if you're an Evernote user. And unlike the Android version, the app is free for iOS users, so there's no reason not to.
Editor's rating:
9/10
Pros:
Highly effective word prediction
Familiar keyboard layout
Syncs with Evernote
Cons
Limited to note-taking
Doesn't include trace-typing
Download