ST-Ericsson was another company that unveiled a new mobile chipset – the NovaThor 8580 powered by ARM's latest quad core processor, Cortex-A9 with Long Term Evolution built in modem.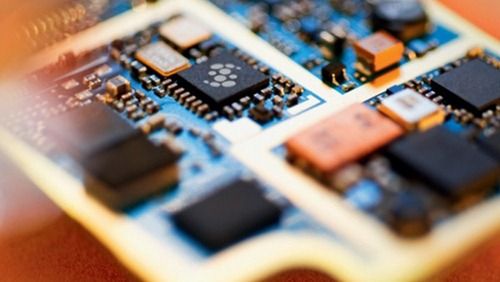 Although most of the latest chipsets revealed at the CES 2013 are built with the ARM Cortex -A15, ST-Ericsson decided to adopt the ARM Cortex-A9 to manage power better. The four cores of this chip can be clocked at 2.5 GHz consuming only 0.6 volts power.
The NovaThor 8580 processor integrates a LTE HSPA+modem with STMicroelectronics' innovative 28nm FD SOI process, which the company spokesperson says will create an unrivalled blend of unsurpassed performance with unequalled power , TD-SCDMA and EDGE radios and supports WIFI, Bluetooth, GNS, FM and NFC, promising a data connectivity speed of up to 150MBPS.
The processor will support the regular options of GPS with GLONASS, Bluetooth, Near Field Communication, and other connectivity options.
The processor will support a screen resolution of 1920×1200 pixels and users can record videos at 1080p HD resolution and play it back in full HD resolution at 60 frames per second. A brilliant feature for shooting enthusiasts.This chipset will be further powered by the PowerVR SGX544 graphics chip that will improve 3D gaming with image sensors of up to 20 mps.
The introduction of this low-power eQuad processor is primarily aimed at mid-ranged smartphones. ST-Ericsson hopes to offer significant processing power and exceptional battery life at a very affordable price with the NovaThor L8580 mobile chipset.
The company announced that smartphones with the NovaThor L8580 chipsets will hit the markets later this year, probably at the Mobile World Congress 2013 convention next month